So who is Kate? Season 4 of You introduces Charlotte Ritchie as Joe Goldberg, Penn Badgley's character. During an interview with Vogue in advance of the fourth season's premiere in February 2023, the British actor discussed the new character, referring to Kate as someone who is "chronically unable to articulate her thoughts."
"She has an incredible amount of armor, and there are times when a more balanced person may become upset, but for her, there is a sense of numbness. That was challenging for me because I tend to express my emotions fairly openly.
I had to constantly ask myself, "What am I suppressing here?" "The actress, 33, gave an explanation. "She briefly discusses her motivations in a few situations, and I believe her biggest fear is having her boundaries crossed.
You get the impression that she might be leery of that because of anything in her history. Despite this, she can still have a wonderful time. She enjoys drinking, going out, painting, and having sex. She simply divides things into separate areas."
There is a lot to learn about Charlotte, whereas Kate is something of a mystery to You viewers. Learn more about the Netflix star's previous roles in the next paragraphs.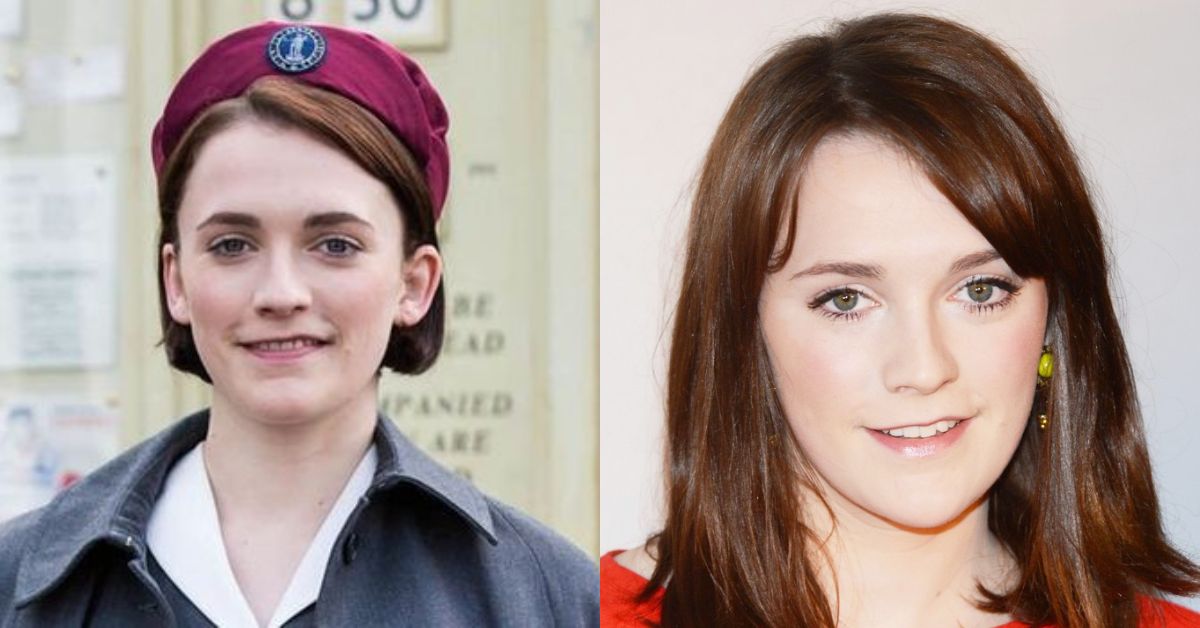 Who Is Charlotte Ritchie?
Charlotte Anne Ritchie is an English actress and singer who was born on August 29, 1989. Her most well-known performances are those of Barbara Gilbert in the BBC drama Call the Midwife and Barbara Gilbert in the Channel 4 comedy Fresh Meat.
She was a part of the All Angels, a classical crossover band. Charlotte revealed to Vogue that she nearly declined the audition since she was "coming out of a tremendously busy period of working and in the middle of shooting another project" before landing her role in the Netflix series.
She nevertheless made the decision to view the series for the first time and try out for the role. "I actually only watched the entirety of it for the first time last week; I didn't see it all at once.
I didn't want to become so fixated on Penn that I couldn't act normally around him "She laughed. It's fantastic to be able to start over since I didn't want to know too much about this character because Kate doesn't know anything about him.
Read similar articles about famous Hollywood actors and actresses at:
Charlotte Ritchie Is a Singer: The Songbird who Soars Above the Rest
Charlotte has some musical experience in addition to her acting jobs. She participated in the college's singing ensemble while she was a student at Bristol University.
To sing in harmony is a really nice thing, and since I hadn't yet experienced the self-consciousness I did in my twenties, I was feeling fairly free "In February 2023, the Taskmaster star spoke to the UK's Independent. "I was singing with my buddies and making a wonderful living. It was fantastic.
Charlotte Ritchie: Knowledge is Power and Degree to Prove It
Charlotte completed her studies at Bristol University and received a degree in drama and English while maintaining a busy acting career.
Charlotte Ritchie: The Leading Lady of TV and Film
Melissa "Oregon" Shawcross, played by Charlotte Ritchie, appeared in the Channel 4 comedy Fresh Meat from 2011 to 2016. Ritchie then made appearances in comedies including Siblings and Raised by Wolves.
Ritchie played Nurse Barbara Gilbert in the popular BBC drama Call the Midwife for four seasons from 2015 to 2018. From 2020 to 2021, Ritchie starred as George opposite Mae Martin in the beloved Channel 4 sitcom Feel Good.
In the BBC comedy Ghosts and the E4 sitcom Dead Pixels, Ritchie has played Alison Cooper since 2019. Ritchie was a member of the classical crossover band All Angels before becoming an actor.
Charlotte Ritchie Shares Exciting News about 'You' Season 4
Ritchie called playing the "icy" Kate in You a "challenge." I haven't encountered something this difficult in a very long time, she remarked. Actually, I never quite feel like I can do it; it's a tedious refrain that my friends and family have to hear me say.
But in particular, this one, since the character and the show are both glossy and frequently everyone looks extremely well and well-dressed… all of this emphasis on that stuff.
It's just not like me, that persona, Ritchie added, "and my character is extremely well dressed and very icy, at least at the beginning. I must admit that it was both interesting and difficult.
A London Girl with Style and Grace
Charlotte, who was born in Clapham on August 29, 1989, later attended the James Allen Girl's School in Dulwich.
Her father believed she needed a backup plan in case acting didn't work out, so she enrolled in a university in Bristol after joining the British Youth Music Theatre with the intention of becoming a teacher.
Charlotte, who was in her final year of college, appeared alongside Jack Whitehall and Joe Thomas in the funny student comedy Fresh Meat on Channel 4.
Follow Leedaily Twitter to get the most latest information and news as it breaks.
Frequently Asked Questions
How old is Charlotte Richie?
On August 29, 1989, Charlotte Richie was born. She is 32 years old.
Is Charlotte Richie married?
Although Charlotte is not married, it is thought that she has a committed relationship.
Does Charlotte Richie have any children?
There are no children in Charlotte Richie's family.