On their co-star, Andrew Schulz's podcast "The Brilliant Idiots," which they co-host with Charlamagne, Thank God for the movie's last scene where the two costars did not kiss.
The topic of Hill and London's characters in the Netflix movie seeming like an odd couple came up during an episode that featured the two men and their guest, DJ Nyla Symone.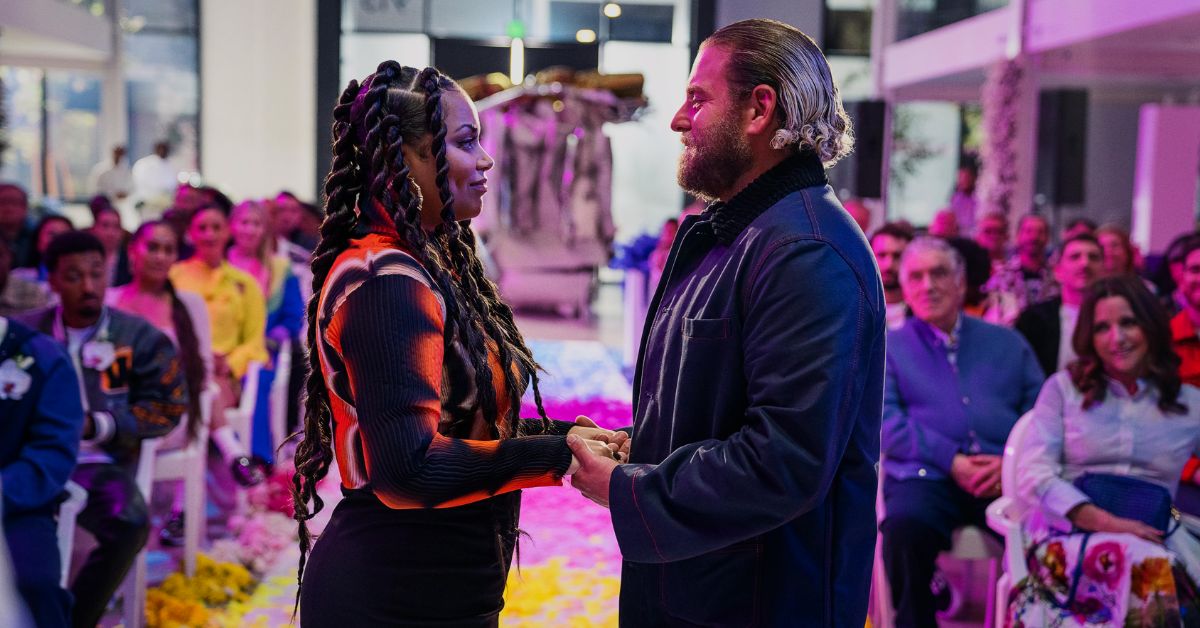 Then Schulz clarified that they didn't kiss while the movie's final scene was being filmed.
"There's a hilarious thing— I don't even know if I should share this s—, but in the final scene, they don't even kiss," Schulz said. "It's CGI. Swear to God."
Andrew Schulz said Jonah Hill and Lauren London didn't even kiss on You People it was all CGI pic.twitter.com/uHzd9tkQDu

— Ahmed/The Ears/IG: BigBizTheGod 🇸🇴 (@big_business_) February 4, 2023
The comedian claimed that the actors did not truly lock lips during the filming of the scene where Ezra (Hill) and Amira (London) reconcile and get married. Schulz predicted that the sequence would cut away from the couple in the final version of the movie.
Read More:
"I'm there and I'm watching the wedding and I see them go in for the kiss and their faces stop like this far, and I'm like, 'I wonder how they're going to play that in the movie, they'll probably just cut right there,'" Schulz said.
But in the film, you could see their faces get near to one another and then slightly change into a false kiss.