An American television personality, social media influencer, media personality, legal administrative assistant, and entrepreneur by the name of Jamal Menzies, or just Jamal. He was born on April 9, 1995, in San Diego, California, in the United States. He is also a TV personality and a model. He was employed at Progressive Insurance as a Legal Administrative Assistant and had been there since April 2021. He is an Operations Manager at CVS Health.
Jamal Menzies is a man with many talents. He earned his BS, in Political Science, and Government degrees from the university after finishing his studies at the nearby high school. Jamal is the only child of Kimberly Menzies, a television personality, and his mother. His mother contributed to a number of well-known television programs, including 90 Days Pillow Talk, B90 Season 5, and others. Rumor has it that his mother is presently seeing Usman "Soja Boy" Umar.
90 Days Fiance Star Jamal Dismisses Gay Rumors
Since Jamal's appearance on Before The 90 Days, some 90 Day fans have been drooling over him, while others have started talking about his s*xual orientation. The reality star, however, swiftly put an end to the rumors. Jamal and Kim recently hosted an Instagram live, according to Screenrant. The life was broadcast after a recent episode that featured the passing of Kim's mother Sally.
Kim and her kid engaged with their followers. The mother-and-son team responded to a range of fan inquiries, including one concerning Jamal's s*xual preferences. Jamal apparently became perplexed when a fan during the live show inquired about his "gender preference."
View this post on Instagram
He mistakenly believed that the fan was inquiring about his gender. However, mother Kim soon informed her son that the admirer had inquired as to his s*xual orientation. Jamal then added, "not that there's anything wrong with that," after declaring himself to be "straight."
He reiterated that he is'straight' in his most recent Instagram post while criticizing 'toxic masculinity.' "Toxic masculinity develops from insecurity," the reality star wrote as the caption for his most recent post. I don't give a f*** about gender roles since I'm a straight man. Do whatever you want with YOUR life.
You can read our previous article:
Jamal Reveals if He is Attracted Towards Men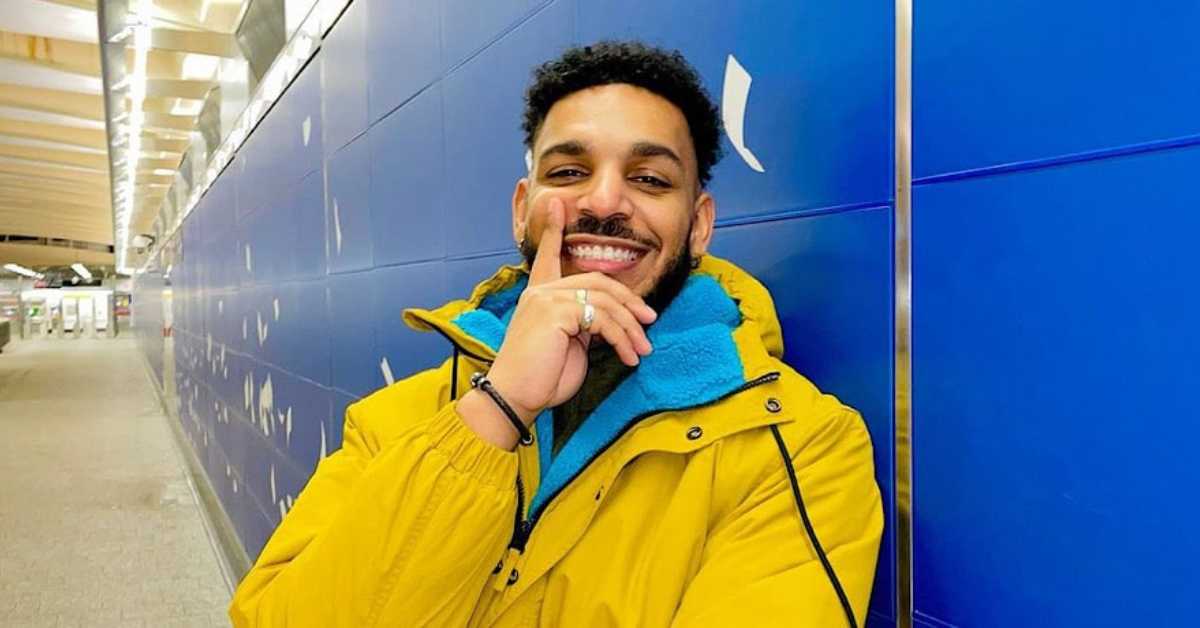 When he was live on Instagram with his mother, Jamal Menzies from the well-known television series 90 Days Fiance revealed to his fans that he is gay. Usman Umar likewise desires to date Jamal. Usman Umar did, however, become engaged to Jamal's mother in season 7. Jamal decides not to date Umar after that.
Some of Jamal's fans also want to know whether he is actually gay and what his s*xual orientation is. As a Straight man, Jamal Menzies claimed that he doesn't give a F*** about gender roles. And he added, "Do anything you want to do in our private lives."
How Old is Jamal and What's His Job?
Jamal, Kim's son, will be 27 years old in 2022. His Linkedin profile reveals that he works for Progressive Insurance in Mayfield, Ohio as a legal administrative assistant. He previously spent more than six years working at CVS Health as an assistant manager and operations manager. He attended Virginia Commonwealth University in the past. Jamal is becoming a social media celebrity as well.
Rumor has it that Jamal's fans don't talk about his s*xuality in this article. He keeps his life private, and he can't tell the press about his secrets. Jamal said that it's his private life and he does what he wants, and he's honest about his s*xual orientation.