Alba Baptista is a well-known Portuguese actress who was born on July 10th, 1997. It was in her home country of Portugal, with the series Jardins Proibidos, that she made her professional debut (2014–2015). After that, she had starring roles in a number of Portuguese television shows and films, including Jogo Duplo, A Impostora, Filha da Lei, and A Criaco. Her debut in front of an English-speaking audience came in the form of the Netflix series Warrior Nun, in which she appeared from 2020 through 2022.
Who is Alba Baptista?
Baptista is a Luso-Brazilian actress. Her Portuguese mother met her Brazilian father while going to Rio de Janeiro for her profession as a translator. Baptista, who was born in 1997, was raised in Lisbon, the capital of Portugal. She certainly took after her translator mom, as she speaks a remarkable five languages: Portuguese, English, German, French, and Spanish.
Here you can also check our recent articles:
How Did Alba Build Her Career?
In the short film Miami by Simo Cayatte, Alba Baptista made her acting debut at the age of 16. She won the Best Actress Prize at the Festival Ibérico de Cine for her performance. She developed her career by taking part in the telenovelas A Impostora and Jogo Duplo as well as the Portuguese series A Criaço.
In the years that followed, Alba established a successful film career in Portugal and appeared as a lead in three well-liked series. She performed in the roles of "Catarina" in Edgar Pêra's Caminhos Magnétykos and "Econócio" in Ivo Ferreira's Equinócio, among other roles.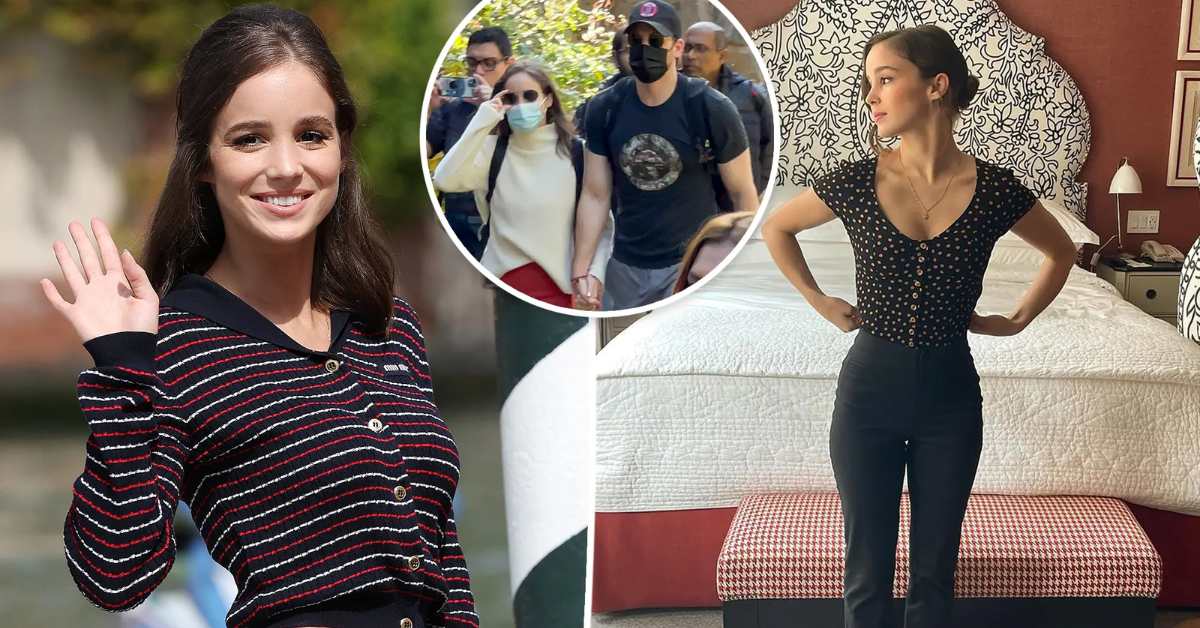 She made a cameo in the Gonçalo Waddington-directed movie Patrick, which made its world premiere at the San Sebastián International Film Festival in 2019. She acted in the 2020 feature film Fatima, directed by Marco Pontecorvo, alongside Harvey Keitel, Sônia Braga, and Joana Ribeiro.
She made her English-language debut on July 2, 2020, as Ava, the protagonist of the Netflix series Warrior Nun. In the second season, which premiered on November 10, 2022, she played the same part once more. She portrayed Natasha in Mrs. Harris Goes to Paris in 2022, a 1950s Dior muse.
What Has She Acted in?
Baptista made her acting debut at the age of barely 16 when she played the lead in "Miami," a 2014 short film by Simo Cayatte. She received her first significant honor for the movie, Best Actress at the Festival Ibérico de Ciné, for her instantly popular portrayal.
Her acting career has only gotten better and better since that time. She played significant roles in films like "Patrick," "Magnetic Pathways," and "The Child." Baptista most recently had breakthrough parts in the movies "Mrs. Harris Goes to Paris" and the Netflix series "Warrior Nun," which was her English-language debut.
For her acting career, Baptista has already garnered an astonishing number of honors, including the European Shooting Star prize at the Berlin Film Festival. She was also listed among the Top 10 Breakout Stars of 2020 by IMDb.
How Did Alba Meet Evans?
Baptista and Evans have been following one other on Instagram for more than a year, though it's unknown how they first connected. This Halloween, the "Captain America" actor also posted an image of jack-o-lanterns to his page, which people noticed was remarkably similar to the profile photo of his suspected girlfriend's mother. Evans recently disclosed to People his desire to eventually marry and have children. He said That's definitely something I want. There are some things you want just for yourself, your family, or your friends.
Chris Evans Posted Dozens of Valentine's Day Photos With Alba Baptista
Happy Valentine's Day! ❤️
Chris Evans via Instagram Stories ✨ pic.twitter.com/kixfEDiZWv

— Chris Evans News (@CEvansNews) February 14, 2023
This Valentine's Day, Chris Evans is finally opening out about his relationship with the actress Alba Baptista, who is 25 years old. For the past year, Chris Evans has kept his romance a secret. The actor honored his spouse in a number of Instagram Stories that he uploaded on his account. In them, he revealed dozens of personal images and videos that were taken of the two of them together at the time that their relationship was nearly entirely private.