Katherine Johnson enjoyed mathematics. She was referred to as a "Computer" early in her career. She aided NASA in placing an astronaut in an Earth orbit. She later contributed to the Moon landing.
Who is Katherine Johnson?
Katherine Coleman Goble Johnson, a mathematician from the United States, is well recognized for her work on the country's space program.
Her calculations and analysis have aided astronauts in missions to the Moon and the mapping of several flight routes.
Throughout her more than three decades of service to NASA, her innovative calculations contributed to the credibility of the agency.
Johnson's aptitude for numbers was obvious even as a young child. She received the highest honors upon graduation and a degree in mathematics.
With other female employees in the West Computers branch, she started working for NACA, the organization that preceded NASA.
She evaluated test results and offered the mathematic inferences the space program required.
She estimated the course of Freedom 7 and the launch of Apollo 11, participated in NASA's Mercury program and calculated and examined the Mercury program.
She worked for the space shuttle program near the end of her professional life. She was given several honors, including the Presidential Medal of Freedom.
Her outstanding career defied gender and racial prejudices and assisted America in achieving some of its most significant space accomplishments.
In 1986, Johnson left NASA for good. Her life served as the basis for the novel "Hidden Figures," which was then made into a film.
The Eary Years of Katherine Johnson
Joshua and Joylette Coleman welcomed Katherine Johnson into the world in White Sulphur Springs, West Virginia, on August 26, 1918. While her mother was a teacher, her father primarily worked as a handyman at the Greenbrier Hotel.
The youngest of four siblings, Katherine also has three older siblings. From an early age, Johnson's aptitude for mathematics was clear.
She was just ten years old when she was forced to enroll in West Virginia State College due to her African-American race. When she was 14 years old, she completed high school.
She later enrolled at West Virginia University and decided to study mathematics. Many instructors became interested in mentoring her as a result of her zeal. W. W. Schiefflin Claytor and Angie Turner King were her instructors.
In 1937, she earned a degree in Mathematics and French Summa Cum laude. She then accepted a position as a teacher at a public school in Marion, Virginia.
After she wed James Francis Goble in 1939, she resigned from her position. At the time, she was one of the three African-American students enrolled at West Virginia University.
Katherine Johnson's Contribution to Space History: What Did She Do for NASA?
Early talent and a proclivity for numbers naturally prompted Katherine Johnson to pursue a career in research mathematics, but White American men predominated in this sector and it was difficult for an African American woman to make a name for herself.
She learned about job possibilities at the National Advisory Committee for Aeronautics (NACA), NASA's precursor, in 1952 via a relative.
No of their ethnicity or gender, mathematicians were welcome to apply to work for NACA's Guidance and Navigation Department. 1953 saw Johnson submit an application, receive a formal job offer, and accept the position.
She started as a "computer" at the Langley Memorial Aeronautical Laboratory in the Virginia area. She served in this capacity between 1953 and 1958.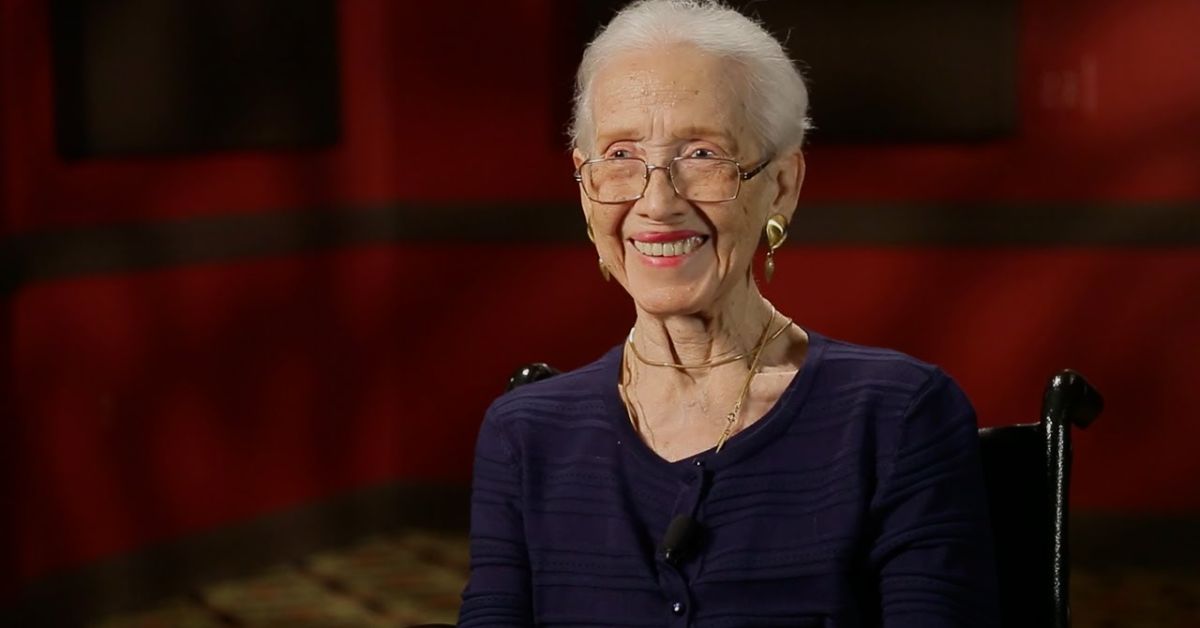 Later, she was transferred from the West Area Computers department to the Guidance and Control Division, which was predominately made up of male engineers.
Racist legislation was prevalent in the setting in which she worked. African-American women were obliged by the federal employment segregation regulations to work, eat, and use toilets that were not the same as those used by their peers.
Their workstations had signs that read "Colored Computers" on them. When NACA was taken over by the National Aeronautics and Space Administration (NASA) in 1958, the colored pool had to be dismantled.
From 1958 until 1986, when she decided to retire, Johnson worked as an aeronautical technician for NASA in the Spacecraft Controls Branch.
Her work on the mathematical calculation for Alan Shepard's space voyage on May 5, 1961, is among her most illustrious accomplishments.
He made history by becoming the first American in space. She was also involved in the Mercury mission's launch calculations.
She was also essential in the creation of the astronauts' navigator maps in cases where the electric equipment failed.
Astronaut John Glenn particularly requested that Johnson calculate his orbit around the planet when NASA adopted the most recent technology.
He said that he wouldn't take off unless Johnson confirmed the calculations. When digital computers first appeared, Johnson began interacting with them directly and quickly learned the new technology at her disposal.
She determined the Apollo 11 flight's trajectory, which resulted in the 1969 lunar landing. She contributed to the Apollo 13 moon mission in 1970.
Her calculations, which centered on backup plans and navigational charts, secured the crew's safe return to Earth when the project was formally abandoned.
Johnson worked on a Mars mission, the Earth Resources Satellite, and the Space Shuttle Program towards the conclusion of her career. In 1986, she left NASA for good.
The biography "Hidden Figures," written by Margot Lee Shetterly, includes a description of Johnson's life as well as the lives of other of her mathematical colleagues.
In 2016, a critically acclaimed movie based on the novel with the same title starred Taraji Henson in the lead role. Johnson went to the Academy Awards that year because the movie was nominated.
Must Check:
Katherine Johnson's Personal Life
In 1939, Katherine was hitched to James Francis Goble. Constance, Joylette, and Katherine were the three children born into the marriage. 1956 saw her husband pass away from a malignancy.
In 1959, she wed Lieutenant James A. Johnson, a veteran of two world wars. She currently resides in Hampton, Virginia, with her spouse.
She continues to inspire her grandchildren and former pupils to seek professions in science since her enthusiasm for the subject hasn't diminished.