According to a statement released by his office on Thursday, Sen. John Fetterman, D-Pa., is receiving treatment at Walter Reed hospital for clinical depression. According to his chief of staff, Wednesday night, Fetterman checked himself in.
John has had bouts of depression throughout his life, but they really got worse recently, according to chief of staff Adam Jentleson.
Following a doctor's evaluation of Fetterman on Monday, the recommendation for inpatient care was made on Wednesday, according to the statement. His medical care is being provided "on a voluntary basis."
In a carefully watched Senate contest in November, the Pennsylvania Democrat defeated Dr. Mehmet Oz, securing a significant Democratic gain in the chamber.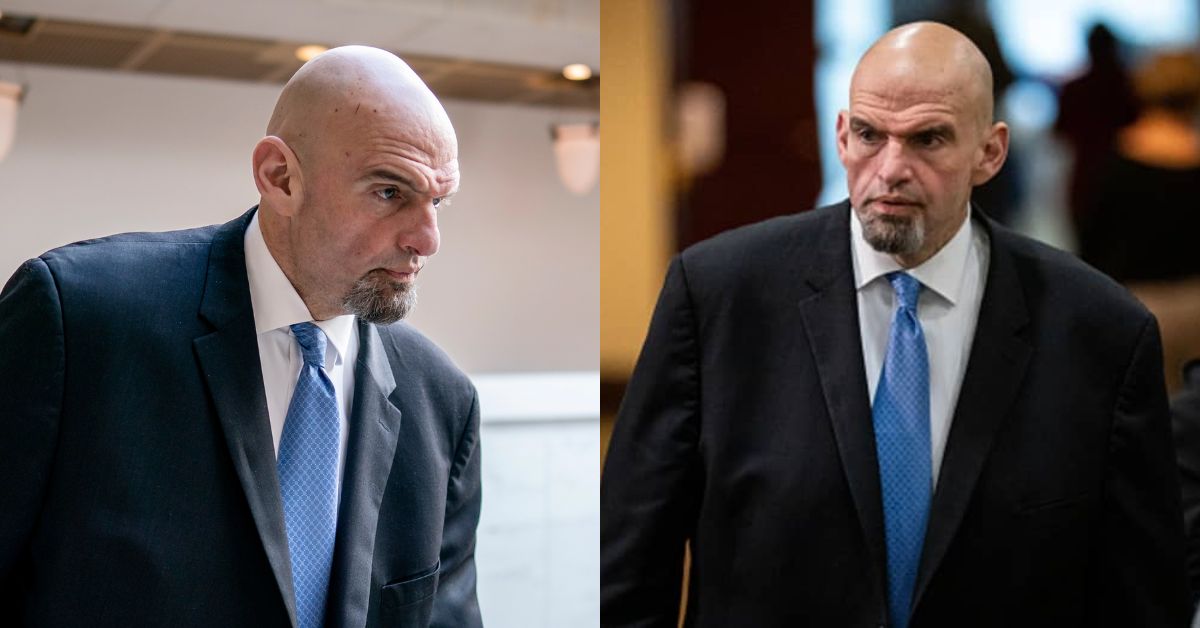 Fetterman Has Had Recent Health Complications
In May of last year, Fetterman suffered a stroke that prevented him from participating in the midterm election for two months. Shortly after, he underwent surgery to install a pacemaker and defibrillator to address an erratic heartbeat.
He still struggles with absorbing sounds in his ears. Around the Capitol, Fetterman is accompanied by staff members who make use of a mobile device with closed captioning to translate voice to text.
After experiencing dizziness at a Democratic Senate retreat, Fetterman was admitted to the hospital once more last week. But, physicians ruled out the danger of another stroke after doing tests and keeping a close watch.
His wife, Gisele Barreto Fetterman, posted on Twitter Thursday asking for privacy during this "difficult time for our family."

"After what he's been through in the past year, there's probably no one who wanted to talk about his own health less than John," she said. "I'm so proud of him for asking for help and getting the care he needs."
After what he's been through in the past year, there's probably no one who wanted to talk about his own health less than John. I'm so proud of him for asking for help and getting the care he needs. pic.twitter.com/SfuwWTSUcG

— Gisele Barreto Fetterman (@giselefetterman) February 16, 2023
Check out some of the most recent trending articles:
Fellow Lawmakers Offer Words of Support
It is uncommon for currently serving officials to admit to having therapy for mental health issues. Sen. Tina Smith, D-Minn, revealed her experience with depression in her 30s in a 2019 floor speech in support of legislation to increase access to mental health care, offering one relatively recent example.
Due to his PTSD and depression issues, Jason Kander, an Army veteran who served in Afghanistan, withdrew from the 2018 run for mayor of Kansas City.
Many of Fetterman's coworkers from both parties expressed their opinions online and praised his candor. "I was admitted to the hospital for depression back in 2010.
If not for mental health care, I would not be alive, let alone being in Congress "D-NY Representative Ritchie Torres stated on Twitter. "Millions of Americans are rooting for you, Senator."
Sen. Ted Cruz, a Republican from Texas, also tweeted, "Heidi & I are raising John up in prayer." Heidi Cruz, the senator's wife, has opened out about her past struggles with depression, and their teenage daughter has admitted to having mental health problems.
Cruz stated, "Mental illness is real and severe, and I hope that [Fetterman] receives the therapy he needs. Whatever your political stance, I ask that you respect his family's request for privacy.
Have a look at some of the latest trending articles:
Depression is a prevalent disease
One of the most prevalent mental health conditions in the US is depression. More than 8% of American adults, as reported by the National Institute of Mental Health, experienced at least one major depressive episode in 2020.
Constant melancholy, emptiness, hopelessness, difficulty concentrating, and recurrent thoughts of death or suicide are some of the symptoms. But, according to Dr. Rebecca Brendel, president of the American Psychiatric Society, the illness is treatable.
There are many various types of treatments, she added, ranging from pharmaceuticals to psychotherapy and possibly other behavioral modifications with an emphasis on wellness and nutrition.
She advised anybody experiencing symptoms to seek assistance, and a dependable healthcare professional like a primary care doctor is an excellent place to start.
For more information, please stay connected with us on our site Leedaily.com.