A California mom and OnlyFans model who was accused of "pedo-baiting" by doctoring her images to make them appear childlike has committed suicide.
According to a post on her Instagram profile written to "all lovers and fans of Coconut," Diana Deets, better known online as Coconut Kitty, committed herself on February 12.
"It's unfair. Life is unfair. We wish you guys could get to know her the way her friends and family did. See, she was such a light to this world. Truly she was always glowing. You could never slow that girl down," the statement informs her of more than 5.4 million followers.
"She was so hard-headed and strong, but also just so kind with the biggest heart we have ever known. She was always trying to lift everyone around her. She wanted everyone to win," the statement continues.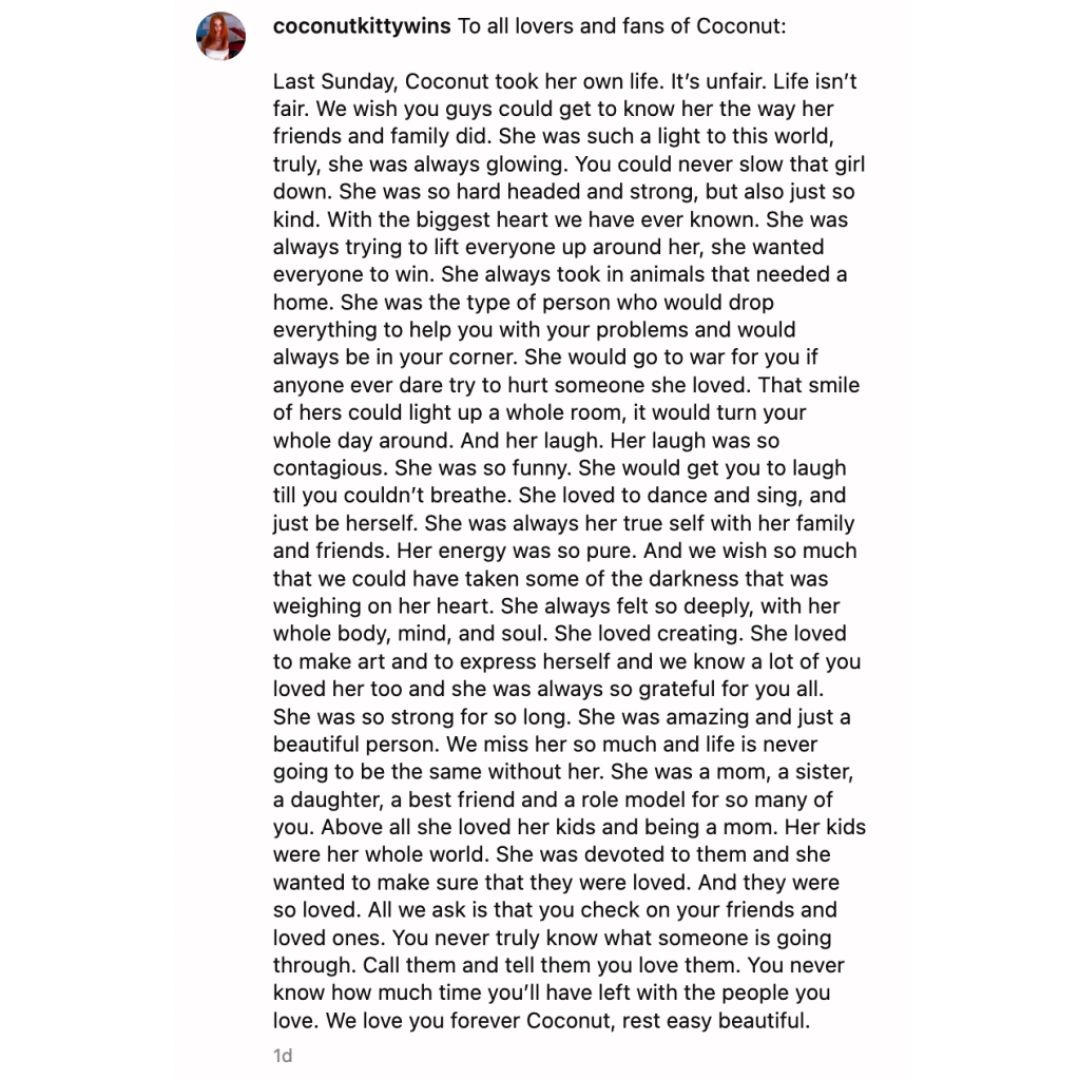 Deets' actual age is unknown because the model would not provide it to the media, but rumors say she was 24.
The description of Deets included the phrase "the type of person who would drop everything to help you with your problems and would always be in your corner."
The model was also remembered as someone who "could light up a whole room," as well as a mother, sister, daughter, and best friend.
"It could turn your whole day around. And her laugh, her laugh was so contagious," the statement read.
Two images—a black square and the US National Suicide Prevention Lifeline's phone number 988—are included in the post.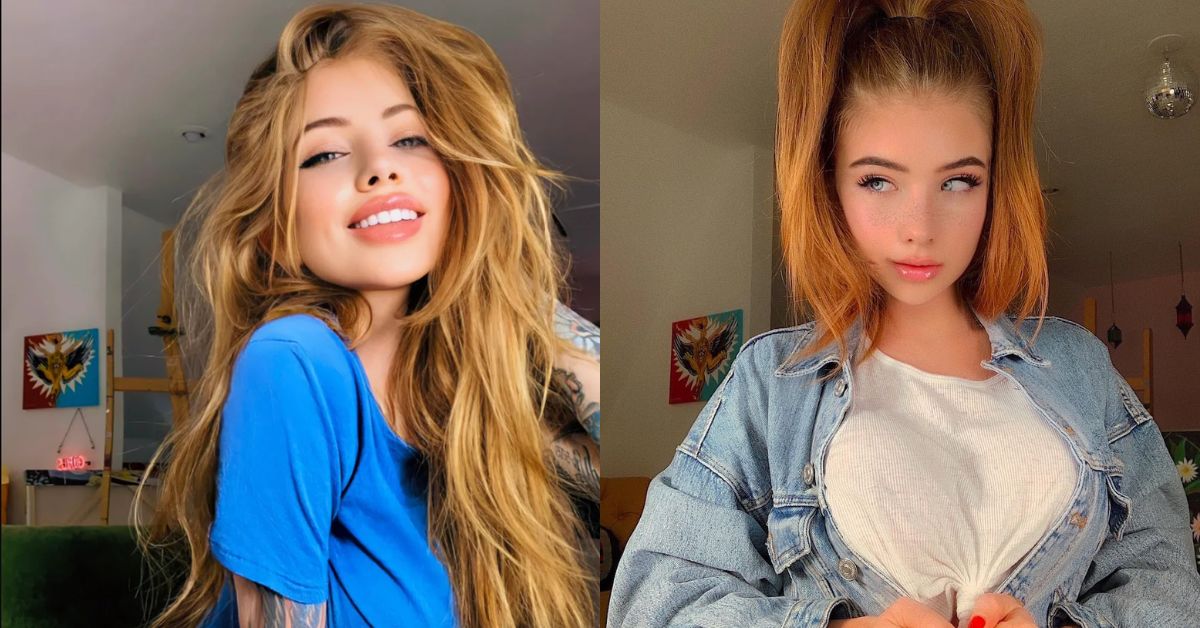 According to unsubstantiated claims that Deets had depression and may have experienced repercussions from her line of work, SNBC13 estimated Deets' net worth to be around $450,000.
In a 2021 Rolling Stone article, Deets was alleged to have faced backlash for altering herself to appear childlike, with others accusing her of pandering to paedophiles.
"I did get tired of people commenting on my looks when I was camming," she told the magazine. "It kinda bothered me."
When asked by Rolling Stone how old she was, Deets declined, calling it "irrelevant."
She claimed that while she initially sought to earn money by selling her acrylic paintings, she ultimately needed to increase her income.
"At that point, I was like, 'How can I make money off my art?' and that's how I decided to do digital art," Deets told Rolling Stone. "And that's how I created Coconut Kitty."
Regarding her appearance online, she said: "I wanted to make something that looked like a real-life anime character — small chin, big eyes — that was made in my likeness because I use a picture of myself and I edit it."
She added: "I just wanted to create a fantasy, just a character. And I was able to hide my identity and still make money off my art."
According to Rolling Stone, anti-porn activist Kate Oseen had accused Deets of "grooming" and catfishing underage young ladies to join OnlyFans on social media.
Read more:
Oseen mentioned a tweet Deets had written in which she requested contact from ladies with more than 700,000 Instagram followers for a "business opportunity."
But Deets refuted the accusation, claiming that all she was doing was hunting for a different model to co-host a car event with her.
"I wouldn't do anything in an unsafe environment, and I wouldn't attend myself if I was unsafe," she told the mag. "And I wouldn't do that to someone else if it was unsafe for them."