This week, Netflix releases the third season of Outer Banks, and we CAN'T WAIT. The Pogues will be left on a desert island in the new series, which premieres on February 23.
Although it initially seems idyllic, the Pogues soon find themselves on another treasure hunt. How will they survive if they have no money, no one they can rely on, and a merciless Caribbean Don is after them?
We sincerely hope that the group endures since we would love to have them back for a fourth season. Speaking of, this is all the information we currently have about Outer Banks' probable fourth season.
Outer Banks Season 4 Release Date
We can predict when it might be released based on the prior release date. Season three of Outer Banks was announced in December 2021, and it will now premiere at the end of February 2023.
We could definitely anticipate a fourth season in early summer 2024 if it followed a similar pattern.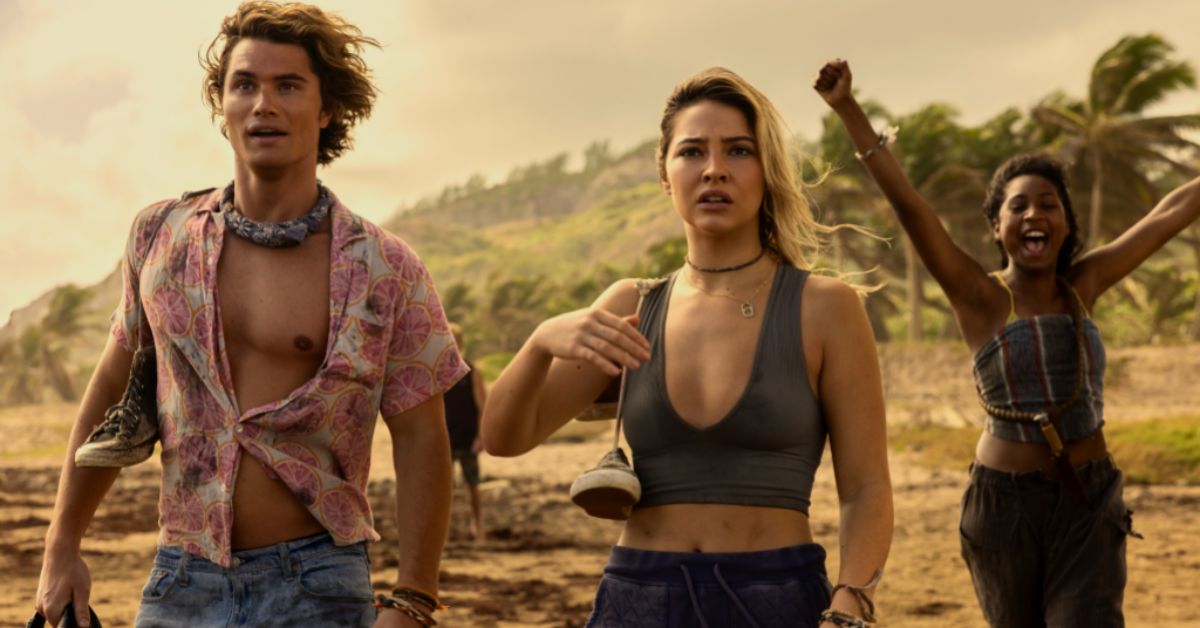 Are Outer Banks Season 4 Confirmed?
On 19th February 2023, Netflix revealed the show will officially be back for season four. The tweet read, "BREAKING NEWS OUT OF POGUELANDIA: The Pogues (P4L) just dropped a bombshell. @obxnetflix has been renewed for Season 4!"
BREAKING NEWS OUT OF POGUELANDIA: The Pogues (P4L) just dropped a bombshell. @obxnetflix has been renewed for Season 4!https://t.co/sUsEyJcx2v

— Netflix Tudum (@NetflixTudum) February 19, 2023
Amaaaazing. Speaking about the exciting season 4 news, co-creators, executive producers and showrunners Jonas Pate, Josh Pate, and Shannon Burke told Variety:
"Seeing Poguelandia come to life was nothing short of spectacular. The Pogues are enjoying an adventure of a lifetime and we now get to map out more twists and turns as the joyride continues into Season 4 of Outer Banks. Thank you to Netflix, our cast, and the amazing fans who helped to make this happen."
Who Will Star in Outer Banks Season 4?
We won't be able to say for certain who will return for a potential season four until we see who makes it through season three (we're hoping everyone, by the way).
Yet if Chase Stokes, Madelyn Cline, Madison Bailey, Carlacia Grant, Rudy Pankow, and Jonathan Daviss didn't reprise their legendary roles, we don't think we could watch Outer Banks.
Check out the release dates of other popular seasons here:
What Could Happen in Outer Banks Season 4?
Sarah Cameron's portrayer Madelyn Cline talked to Variety about how her character has changed over time. "We've watched her mature a lot.
She's gone from being a teenager with few worries or obligations to carrying a heavy burden due to the number of obligations she now has.
"[For season three], we continue to ride that wave with a few kinks in the works. She discovered this voice and is starting to make her judgments.
Outer Banks Season 4 Trailer
There won't be a trailer just yet because the season hasn't been announced.