Travis Kelce is a well-known American football player who currently plays as a tight end for the Kansas City Chiefs in the National Football League (NFL).
He has gained immense popularity due to his excellent performance on the field and his charismatic personality off the field.
However, he has also been in the headlines for his relationships, especially with his ex-girlfriend. In this article, we will take a closer look at Travis Kelce's ex-girlfriend and the story behind their relationship.
Who is Travis Kelce Ex-Girlfriend?
On November 2, 1991, Kayla Nicole was born. Nicole, 31, has years of experience in the sports media industry and a background in the media.
The NBA, BET, Global Grind, HotNewHipHop, All Def Digital, and Ballislife are just a few of the outlets she has worked for.
She has experience as an on-camera host and frequently shares excerpts from her event coverage of Los Angeles Lakers games.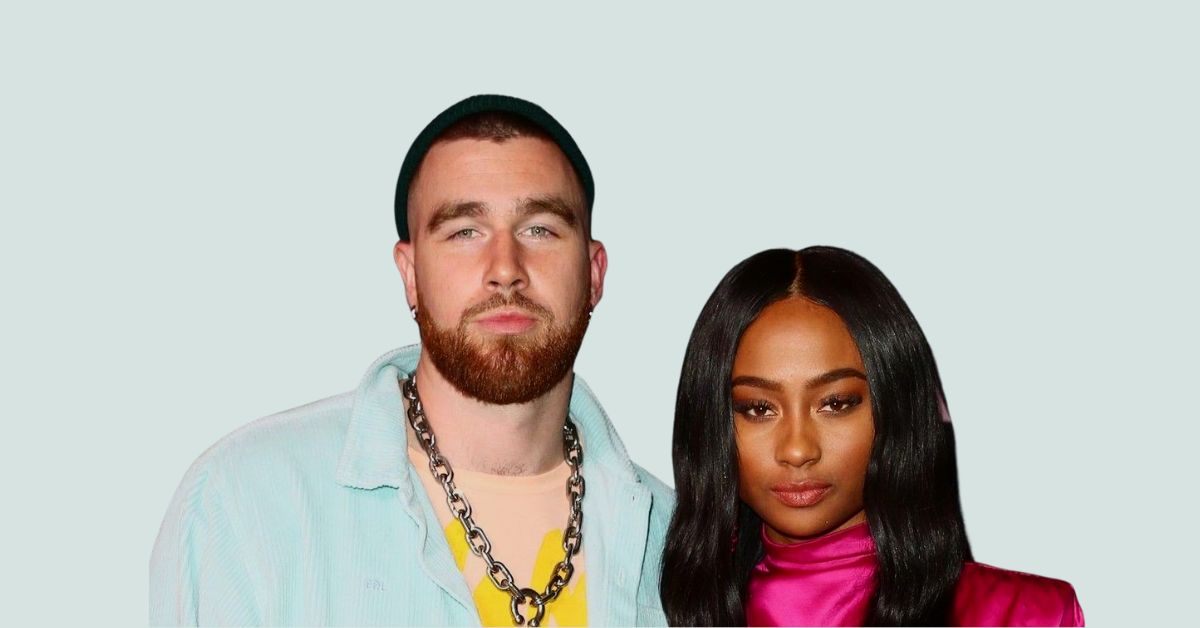 Nicole has a YouTube channel and a following of more than 600,000 on Instagram (@iamkaylanicole). She also works as a model and has previously participated in beauty pageants.
How Did Travis and Kayla Meet?
They dated for around five years. In 2017, Nicole started dating NFL tight end Kelce. After attending the wedding of former Kansas City Chiefs wide receiver Jeremy Maclin, the pair first made themselves known in May 2017.
Nicole supported her lover in the Chiefs games against the San Francisco 49ers at the 2020 Super Bowl while sporting denim pants and Kansas City Chiefs gear.
Nicole responded to a fan's query on how she met Kelce in a series of Instagram posts, as reported by SportsGossip.com. Nicole responded: "He Insta-stalked me. I DMd him. The end."
Kelce said about his then-girlfriend: "She's the rock to my roll, the passion to my fruit, even the peanut butter to my JELLYTIME… she's my errrrthang!"
Kelce wrote in a since-deleted Instagram post: "Love you, lil baby, some people take this IG thing a little too serious."
Must check:
Did Kelce and Nicole Break up?
Kelce and Nicole reportedly split up in 2022, according to Fox News. The NFL star and model refuted a claim that Kelce made Nicole "pay for half of everything," as the media outlet claimed.
In an episode of The Pivot podcast that aired on Tuesday, January 10, 2023, Kelce discussed the rumor and said:  "How crazy is that? Don't buy into that s***."
He continued: "I would never say that I was supporting her. She had a very financially stable life and what she was doing in her career. You've got to be crazy if you think I'd never helped or gave her a couple dollars to grab some food or she gave me some money."
He added, "We were in a relationship for five years. A hundred dollars here and hundred dollars there wasn't even thought about, which is ridiculous."
Following the separation, Kelce is in a career-focused phase of his life, as Fox News has noted. He also said on the podcast: "I'm in the free market right now. I'm out there just enjoying life, focused on my profession."