Linda Kasabian is a name that may be familiar to some, particularly those who followed the infamous Manson Family murders that shocked the world in 1969. As one of the key witnesses in the trial of Charles Manson and his followers, Linda Kasabian's involvement in the events leading up to the brutal killings is well-known. However, there has been speculation and rumors surrounding the cause of her death. In this article, we'll take a closer look at Linda Kasabian's cause of death.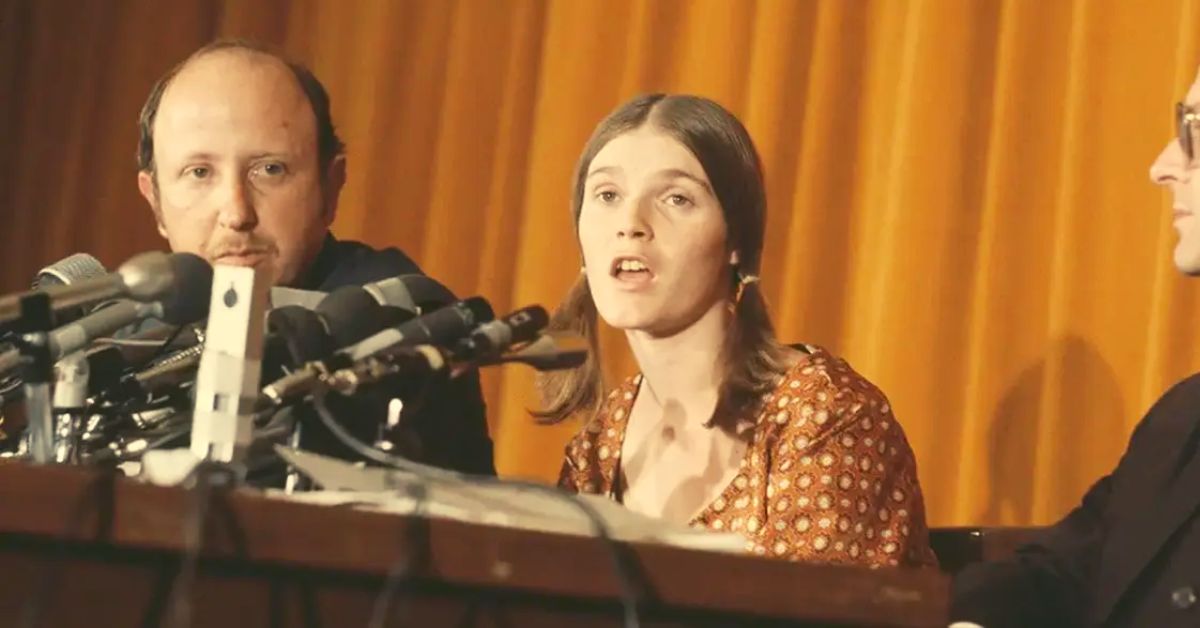 Linda Kasabian Cause of Death? Accident, Suicide, or Murder!
Linda Kasabian Cause of Death? TMZ has claimed that the former member of the Manson Family has gone away at the age of 73. Her cause of death has not been disclosed. The tabloid was able to secure a copy of her death certificate, which said that she passed away on January 21 in a hospital in Tacoma and that her remains were cremated. The paper also revealed that she had changed her name to Chiochios, most likely in an effort to distance herself from her previous identity as a member of the Manson Family.
Check out some other new content we've published:
What did Linda Kasabian do? What Really Happened?
Linda Kasabian was a member of the Manson Family, which was led by Charles Manson and called a cult. In August 1969, Manson and his followers killed seven people, including an unborn child, in Los Angeles during "two nights of mayhem."
At Manson's ranch, there was a lot of LSD and wild parties, but a month after she moved in, things got violent when Manson said it was time for "Helter Skelter," which he thought was an inevitable race war that would lead to him and his followers taking over the United States. "Helter Skelter" comes from a song by the Beatles with the same name, which is on their White Album.
Manson told Kasabian to carry a knife, a change of clothes, and her driver's license in August of 1969. She would take Charles "Tex" Watson, Susan Atkins, and Patricia Krenwinkel to the home of famous director Roman Polanski and his eight-months-pregnant wife, Sharon Tate, at 10050 Cielo Drive. Kasabian thought it was just a normal robbery, but things quickly turned bad.
Watson says that Manson told him to "completely destroy" everyone in the house and to do it "as gruesomely as you can." Kasabian stood guard outside the house while Sharon Tate, Jay Sebring, Wojciech Frykowski, and Abigail Folger were being brutally killed inside. Tate was stabbed 16 times by Atkins and Watson. In Tate's blood, the word "pig" was written on the front door of the house.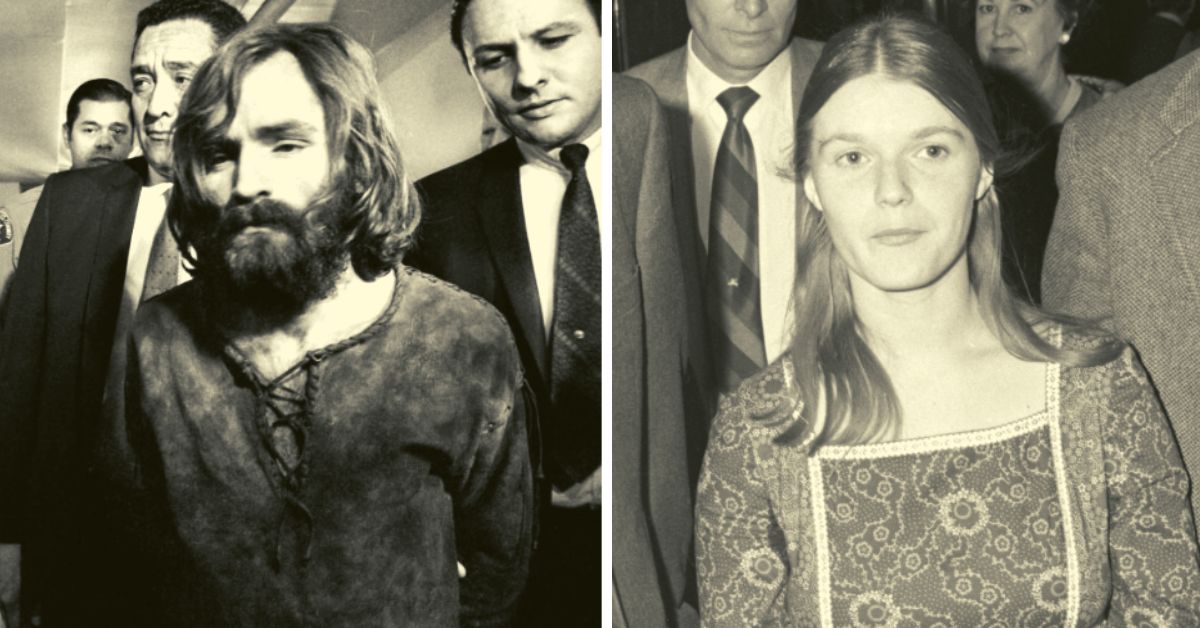 The next night, Kasabian drove the same family members, plus Manson, Leslie Van Houten, and Steve Grogan, to the home of wealthy grocery store owners Leno and Rosemary LaBianca. Manson tied the people up, but he told his followers to kill them. Everyone in Los Angeles was shocked by the crime spree. Several members of the "family" were arrested for car theft after a raid on the Spahn Ranch in October. At the time, the police didn't know that they were the ones who killed Tate and LaBianca, but they were still looking into it.
When Kasabian heard that a warrant for her arrest had been issued because she had helped with the terrible crimes, she went to the New Hampshire police early in December. She was told she wouldn't go to jail if she gave the state evidence, and she ended up being a key witness against Manson and his "family." Atkins, Krenwinkel, Manson, Van Houten, and Watson were all tried and convicted for their part in the killing spree.
Kasabian told Larry King in a 2009 interview that Manson was a "very charismatic, beautiful man" who took her in after her husband "left her and her first daughter stranded." Vincent Bugliosi, the main prosecutor who helped put Manson and the "family" in jail, said that without Kasabian's first-hand testimony, it would have been "extremely hard" to do so. "Even with her testimony, the jury took a week and a half to decide, so we all owe Linda a huge debt of gratitude. If Manson had gotten off, there's no doubt that he would have kept killing.  He would have killed everyone he could have."
Damon Herriman played Charles Manson in the second season of Mindhunter and in Once Upon a Time in Hollywood by Quentin Tarantino. When asked to play the head of the Manson Family, he told Variety in July 2020, "It does make you question a few things about yourself." "As an actor, you don't get to change in such a dramatic way very often. And being able to look at me as Charles Manson in the mirror was very helpful. It was a very strange feeling to sit in a chair for a few hours and watch myself change in that way.
Find out about the classic, behind-the-scenes story of John E. Douglas's 25-year career in the FBI Investigative Support Unit, where he used psychological profiling to get into the minds of the country's most notorious serial killers and criminals. In chilling detail, the legendary Mindhunter takes us behind the scenes of some of his most gruesome, interesting, and difficult cases, and into the darkest parts of our worst nightmares.
Manson family member Linda Kasabian has passed away. She was 73. TMZ tweeted:
Manson family member Linda Kasabian has passed away. She was 73. https://t.co/IT0m0fYG2g

— TMZ (@TMZ) February 28, 2023
In the end, the cause of Linda Kasabian's death remains shrouded in mystery, leaving many unanswered questions. Her life was forever altered by the tragic events of 1969, and she struggled to find peace in the years that followed. While we may never know the exact circumstances surrounding her death, Linda Kasabian's story serves as a reminder of the lasting impact of violence and trauma, and the importance of seeking help and support in times of need.
Frequently Asked Questions
Where is Linda Kasabian now?
Kasabian, who was 73 years old, died in a hospital in Tacoma, Washington, in January. Her death certificate was posted on the news site TMZ. The death certificate says that Kasabian changed her name to "Chiochios" to hide her identity after she testified against the murderous cult.
How did Linda Kasabian escape?
Linda Kasabian's testimony was more important than that of any other witness in putting Charles "Tex" Watson, Susan Atkins, Patricia Krenwinkel, Leslie Van Houten, and Charles Manson behind bars. Linda got away from the public eye after the trials by going back to her home state of New Hampshire. Tanya and her were the last people who knew where she was.
What was Linda Kasabian testimony?
In her testimony, Kasabian said, "There was a man coming out of the door with blood all over his face. He was standing by a post, and we looked into each other's eyes for a minute before I said, "Oh, God, I'm so sorry." Stop it, please.' But he just fell to the ground and landed in the bushes."