Want to know when The Witcher season 3 on Netflix will be released? You are not to blame. Fans have been clamoring for information regarding season 3 ever since season 2 ended.
There isn't much time left to wait, despite the coronavirus delays, as the Witcher 2 has finished filming and is scheduled to arrive next summer.
Henry Cavill's portrayal of Geralt will end after that, and Liam Hemsworth will take his place for Season 4.
While there haven't been many official announcements regarding what—and who—we may anticipate seeing in The Witcher season 3, speculations have persisted as usual.
Let's examine everything we currently know about The Witcher's third season.
The Witcher Season 3 Release Date
Since numerous Covid limitations have been eliminated globally after Season 3's filming wrapped up in September, we had high hopes for the release of a new season by the end of 2022.
The Witcher season 3 will, however, premiere in the summer of 2023, according to information presented during Netflix's Tudum live stream.
The next season would premiere in "eightish months or so," the showrunner Lauren Hissrich predicted in an interview with Collider around December 2022.
Given that there have been a few production delays resulting from safety concerns, it is a relief to have a clear release date for this season.
A coronavirus outbreak allegedly caused the production of the season to be halted, and Netflix already verified this to the Hollywood Reporter. Since 2020, Covid-19 has stopped recording the show three times.
The Witcher Season 3 Cast And Crew: Additions and Changes
Redanian Intelligence, a Witcher fansite, has put together a list of potential new cast members, but until Netflix confirms them, it's probably best to treat them with a grain of salt.
Notable among them include Safiyya Ingar as Keira Metz, a witch who appears in both The Witcher 3's in-game and novel versions and Hiftu Quasem as Falka, the leader of a legendary uprising against the Redanian throne.
Many other recastings are also mentioned in the rumors, including Chris Fulton's replacement with Sam Woolf from The Crown and Johannes Haukur Johannesson of Iceland taking over as Crach a Craite.
That's all, then! The Witcher 3's next-gen update, which includes new show-related quests and upgrades for both DLCs, is available right now to tide you over if you need more Witcher stuff in your life.
Four new characters join The Witcher season 3
Robbie Amell as Gallatin
Meng-er Zhang as Milva
Hugh Skinner as Prince Radovid
Christelle Elwin as Mistle
The Witcher Season 3 Plot
According to Hissrich in an exclusive interview with TechRadar, the third season's narrative will be based on the events of Time of Contempt.
Another significant Blood of Elves story, which contradicts Hissrich's stated intention to publish a book per season, will probably be covered in season 3, according to information provided to Collider.
It makes sense to cut and tweak things to match the series as several of the volumes include short stories starring Geralt and company at various points in their lives.
This central Blood of Elves plot may involve Rience's master or the creation of the Scoia'tael, a type of alliance between dwarves and elves.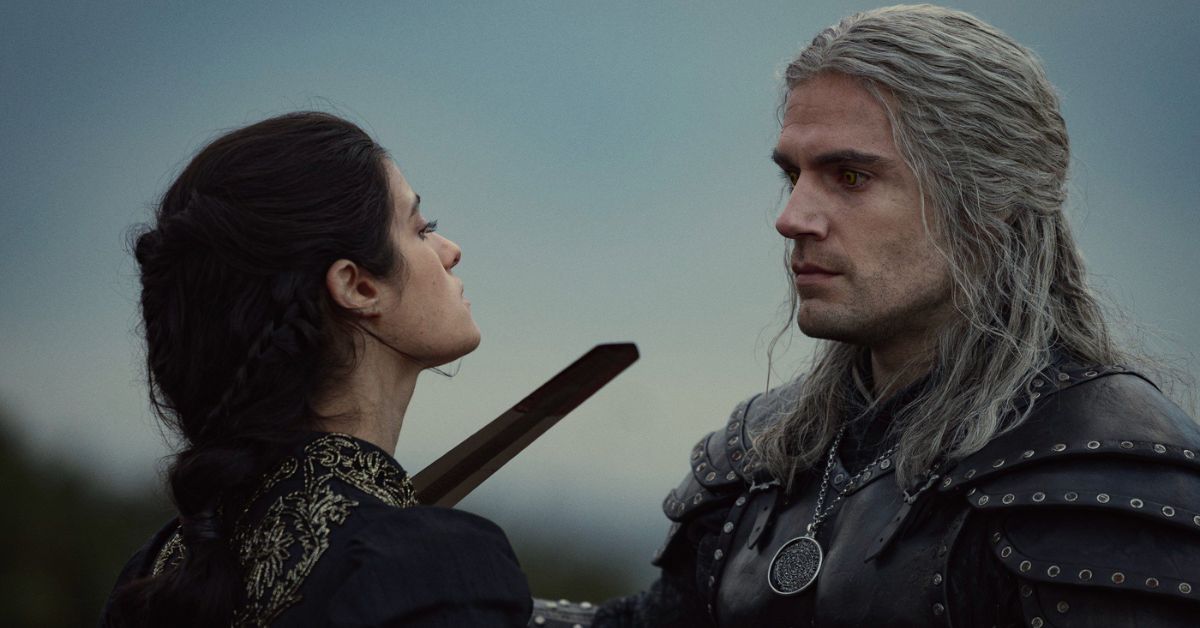 Moreover, Shani, a medical student described in the books and The Witcher 3's Hearts of Stone Expansion, could be encountered.
There is no doubt that Philippa Eilhart and Dijkstra will speak to us more in Redania, and Vilgefortz's true goals will probably be exposed in Aretuza.
According to the official The Witcher Twitter account, Geralt will be escorting Ciri away once more for her protection, and Yen believes Aretuza is the ideal location.
We're also excited to reveal the official plot summary for the upcoming season…#TheWitcher pic.twitter.com/oqg6LnufBT

— The Witcher (@witchernetflix) April 4, 2022
Sadly, upon their arrival, a new perilous scheme is already underway, complete with political corruption, betrayals, and murders all around. If there was a happy ending, The Witcher wouldn't be The Witcher, would there?
The plot of Time of Content predicts that the drama will soon become even darker and more violent than it was in earlier seasons if Hissrich is to be believed.
As always, Geralt will have to make difficult decisions and pick a side, with the option of staying morally grey being eliminated.
You can also check out other latest season release dates:
Ciri's abilities are becoming more spectacular and dangerous, and she will be pursued by more allies and enemies than ever before, especially now that it has been discovered that her father is Emperor Emhyr of Nilfgaard.
Season three will follow the example set by the second season, taking place over a shorter period and in chronological sequence, which will please fans of the program who found season 1's fluid timeline puzzling.
Many members of the cast, including Cavill and Anya Chalotra, who plays Yennefer, want to be as true to the texts as they can to accurately portray their characters.