The world (or at least the tech-savvy part interested in the telecom industry) focuses on Barcelona around this time of the year. Europe's biggest telecom-focused event, the Mobile World Congress, is underway, with participants from every branch of the telecommunications business worldwide.
Each year, the MWC hosts engaging keynotes about the industry and presentations on some consumer products, especially the smartphones of tomorrow that many of us will use tomorrow. This year is no different. Here are some announcements from the first days of MWC that caught our attention.
Nokia's new logo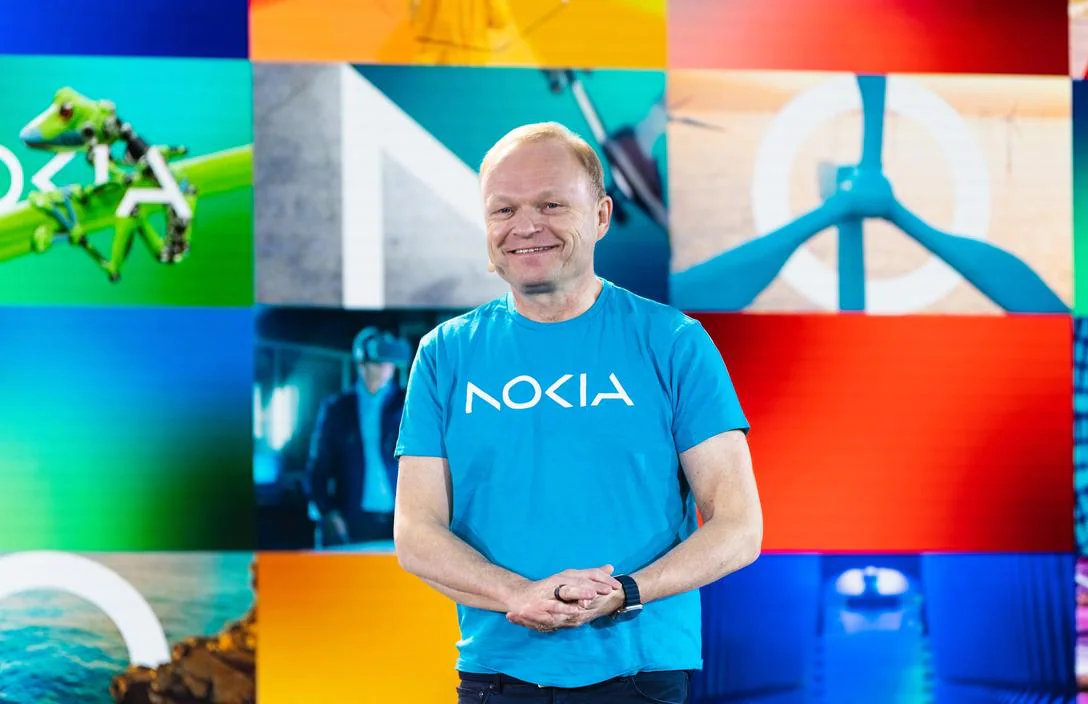 (Photo: nokia.com)
Many of us have gotten to know Nokia as primarily a phone brand and smartphone pioneer. But Nokia was always more than that – it was synonymous with innovation in the telecom world. Now, it has a brand new logo and looks – a reminder that it's no longer the phone company we remember. (By the way, the Nokia phones available today are not built by Nokia but by HMD Global, under a license). Nokia's new focus is digitalization, collaboration, and innovation in 5G and digital transformation.
By the way, the Nokia logo was unchanged for nearly 60 years.
Lenovo's rollable-screen laptops steal the show
Lenovo has brought all of its greatest hits to this year's MWC, from its 8th-generation MediaTek-powered Chromebook to its 2nd-generation ThinkPad Z16. But these all pale in comparison with something truly innovative, a product we've had to glimpse at the CES – the rollable-screen laptop.
The laptop prototype Lenovo presented will completely change how we work and play. The device has a traditional 4:3 screen in a "normal" position. Still, its screen expands to an 8:9 aspect ratio, with a 2024×2368 pixel resolution, similar to the experience of having two 16:9 displays on top of each other. Imagine playing your favourite slot machine on the top of the screen while checking out the best places to play it for real at gambleonline.co/casino/real-money/, all at the same time. This innovative design will help those who would otherwise need to carry an external monitor around, as well as artists, writers, and those who prefer to code on a vertical screen.
On a side note, another product showcased by Motorola (a subsidiary of Lenovo) at the MWC is a smartphone with a similar rollable screen, something that may become a viable alternative to foldable phones.
The 1-2-it's-repaired smartphone
Speaking of Nokia (or rather its partner HMD Global), the Finnish company has presented something the world hasn't seen in ages: a smartphone that can be repaired quickly and easily.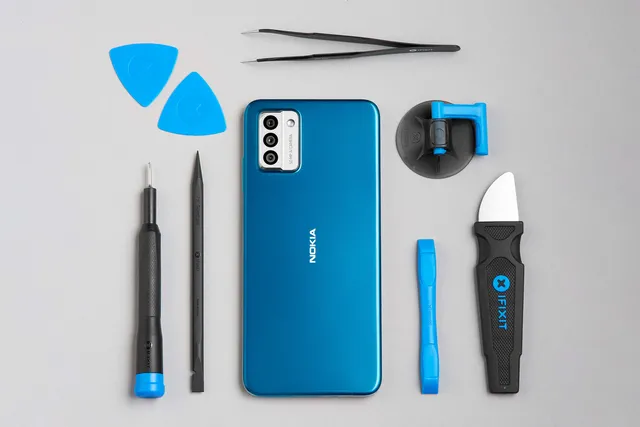 (Photo: HMD Global)
Called Nokia G22, the handset has decent specs for its price – an octa-core SoC, 4GB of RAM, up to 128GB of internal storage, a large battery, a triple camera on its back, and even a headphone Jack, all this for around $180.
It is interesting that it can be repaired quickly and easily at home. HMD Global head of product marketing Adam Ferguson replaced the phone's battery in about five minutes during his keynote, a process that would take more than an hour for other smartphone models and brands.
HMD promised to stock replacement parts for the G22 for up to five years, extending its lifetime significantly.
These were some of the most interesting things we heard and saw on the first day of the 2023 Mobile World Congress. The event will certainly bring many more innovative and surprising announcements before it ends on March 2nd.