Beaches are returning, so prepare your swimwear, towels, and sunscreen!
The public can again use Lynn Hall Memorial Park, San Carlos Bay-Bunche Beach Preserve, Bonita Beach Park, and Bonita Beach Accesses 1 through 10 on March 4.
Lee County officials confirmed this on Friday. After the reopening of the Dog Beach and Boca Grande Beach Accesses on the first of the month, the county has made this most recent notice.
According to an earlier release, these locations were supposed to reopen later this spring.
"We are thrilled to announce the reopening of our beach park facilities after the devastation of Hurricane Ian. It is heartening to hear from our residents and visitors how eager they are to once again enjoy these amenities, and we are grateful for their patience during the rebuilding process," said Brian Hamman, chairman of Lee's Board of County Commissioners. "I would also like to commend the county staff for their hard work and dedication in getting these facilities back up and running. These efforts have helped to restore a sense of normalcy and community pride to our area."
What is known about these most recent reopenings and what locals should know before visiting the beaches this summer are listed below:
What is the Current Status of Lee County Beaches?
Officials claim that Hurricane Ian caused harm to Lee County's beaches and delicate ecosystems through storm debris, pollution, and the eradication of safe, healthy sand and dune vegetation.
To enable full repayment through federal money, the county ensures that the multiple steps in the beach restoration process are meticulously documented.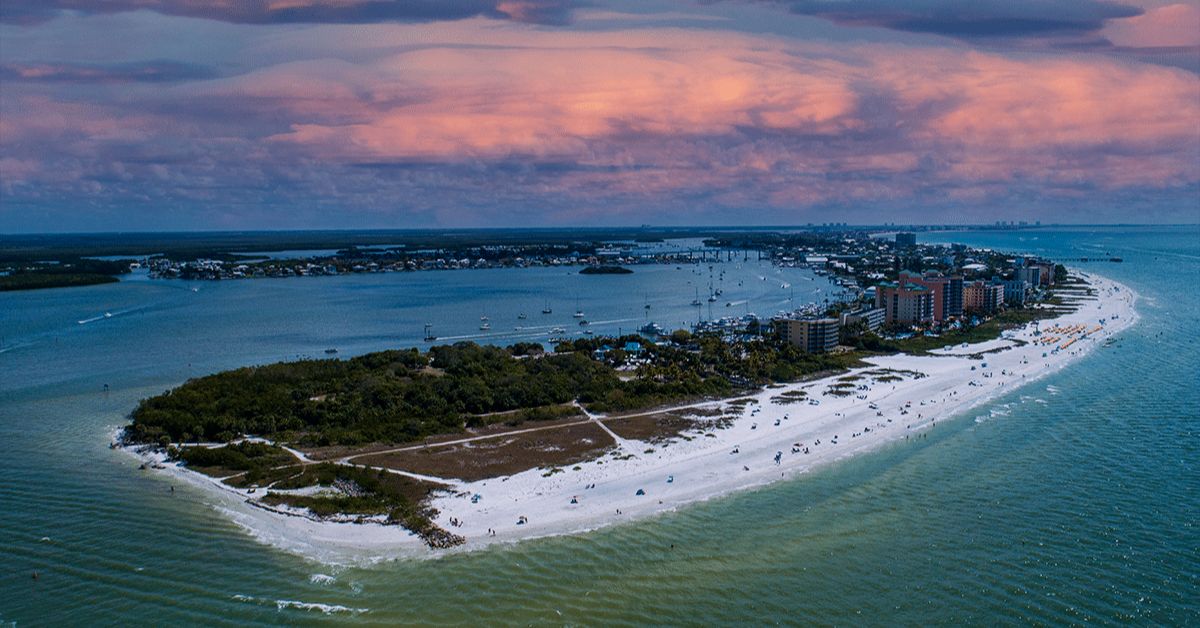 Another harmful algal bloom that is seriously worrying beachgoers is toxic red tide.
According to the Florida Fish and Wildlife Conservation Commission, levels from Tampa Bay to Marco Island range from around 10,000 to more than 1 million per liter.
Red tide levels have been high in the county for a week, affecting the Southwest Florida shoreline at a time of year when it should be declining, according to a March 1 article by News-Press reporter Chad Gillis.
There have been complaints of dead fish as these levels have moved into Collier County.
What are the Other Parks in Lee County?
Dog Beach and the Boca Grande Beach Accesses both opened on March 1. On March 10, Alison Hagerup Beach Park on Captiva is expected to open.
While restoration efforts are made, Crescent Beach Family Park and Bowditch Point Park remain closed.
What is the Parking Situation?
Until further notice, parking at the beach will be free.
Beginning on March 7, the 18201 John Morris Road entry to San Carlos Bay-Bunche Beach Preserve will be closed on Tuesdays and Wednesdays to allow the state's approved contractor to safely remove hurricane debris along the preserve's shoreline.
When the material is being transported off the beach, the contractors must maintain the road and beach area closed and free of all motorized and foot traffic.
What Should I Know Before I Head to Any Beach Post-IAN?
Residents and visitors are currently advised that:
Beaches and beach parks have not been restored to pre-Hurricane Ian conditions.
Some amenities, such as restroom facilities, piers, and walkovers, have not been replaced.
Debris continues to wash onshore and may quickly be obscured by sand.
Beach shoes should be worn at all times.
Debris can still be found in near-shore areas like dunes or mangrove-lined coastlines.
Check for beach or water advisories from the Florida Department of Health-Lee County at lee.floridahealth.gov. FDOH-Lee, on Feb. 20, issued a red tide alert for portions of the coast in Lee County.
Closure signs are posted where necessary, and www.leeparks.org has status updates.
Read the latest news about Lee County:
Is Bonita Beach Open After Hurricane?
Parking lots at Bonita Beach are CLOSED while the beach is being repaired with sand.
The beach is open to visitors. However, there is a curfew from midnight to six in the morning. After Hurricane Ian, Coconut Jack's Waterfront Grille in Bonita Springs reopened on February 3.