Effective fungus-killing chemicals are rarely found, so German researchers realized their recent discovery required a unique name.
They found and tested three natural substances that were fatal to fungi, and they were so impressed that they gave the substances the actor Keanu Reeves' name in honor of the way he gets rid of bad guys in films like "John Wick" and "The Matrix."
Sebastian Götze, a researcher at Germany's Leibniz Institute for Natural Product Research and Infectious Biology, also a co-author of the paper, claims that the prospective cure for fungi comes when the organisms develop more excellent resistance to recognized antifungals.
Researchers discovered the chemicals — molecules often found in bacteria called lipopeptides — to be a perfect treatment against human fungal infections and effective against plants.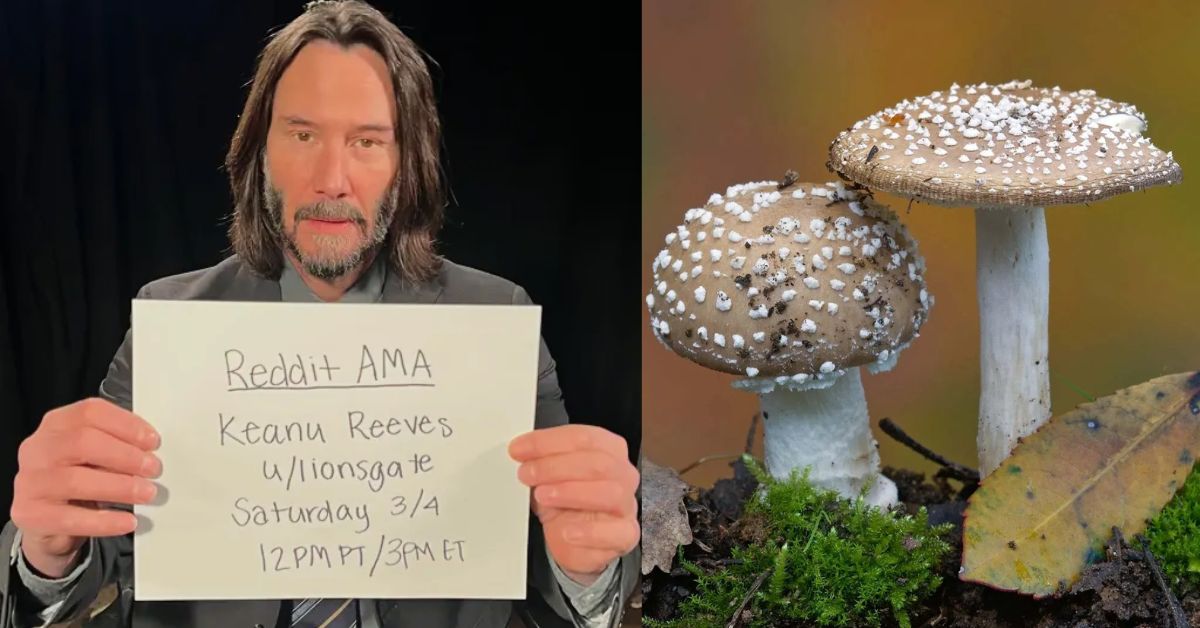 The work was just released in the American Chemical Society Journal.
According to Götze in a statement, "The lipopeptides kill so efficiently that we named them after Keanu Reeves because he, too, is extremely deadly in his roles,"
"We have a crisis in anti-infectives. … Many human-pathogenic fungi are now resistant to antimycotics (antifungals) — partly because they are used in large quantities in agricultural fields."
The recently discovered antibacterial substances, known as "keanumycins," are a natural byproduct of Pseudomonas, commonly present in soil and water.
Researchers were looking at Pseudomonas for how well it fought against predatory amoebas when they discovered the chemicals.
According to primary study author Pierre Stallforth, head of the department of paleobiotechnology at the Leibniz Institute, "many of these bacterial species (Pseudomonas) are very toxic to amoebae, which feed on bacteria,"  scientists have long known this.
According to the study, fungi have a cell structure similar to amoebas. Therefore, Stallforth and his colleagues wanted to see how well the bacteria would work against them.
Quite Interesting Tweeted about this on Twitter: "Keanumycin is a newly discovered natural compound that is very effective at killing harmful fungi. The scientists named it after Keanu Reeves, because 'he, too, is extremely deadly in his roles.'"
Keanumycin is a newly discovered natural compound that is very effective at killing harmful fungi. The scientists named it after Keanu Reeves, because 'he, too, is extremely deadly in his roles'.

— Quite Interesting (@qikipedia) February 19, 2023
Keanumycins: The Environmentally-Friendly Fungal Fighter
Keanumycins A, B, and C were first tested on a hydrangea that had been affected by Botrytis cinerea, a plant pest most known for being the cause of grey mold rot.
Some fruits and vegetables are frequently infected by the fungus, which causes collateral harvest harm.
According to the study, the chemicals are biodegradable and may be used as an environmentally benign substitute for pesticides to protect the food supply.
The keanumycins are also efficient against Candida albicans. According to additional tests, this ordinary yeast is typically present in the human microbiome but has the potential to overgrow and cause a severe infection.
HBO's "The Last of Us" has recently made fungal infections a hot issue, and as the program implies, the illnesses can be challenging to cure but are not insurmountable. (HBO and CNN are both divisions of Warner Bros. Discovery.)
Testing on the keanumycins has revealed that the substances are not poisonous or detrimental to human cells. This difficulty is frequently encountered in creating antifungal medications because fungal and animal cells are comparable in many ways.
"This study documents another exciting means by which microbes have evolved to compete with and fight other organisms," stated Dr. Matt Nelsen, a researcher from Chicago's Field Museum, in an email.
"Previous efforts have sought to exploit such natural products for human use to combat animal and plant pathogens," Nelsen added.
Explore our trending article here:
"However, over time, many pathogenic organisms — including fungi — have evolved resistance to the chemicals we use to battle them. Consequently, we need to find a new way to 'outsmart' or 'one-up' them."
According to the study, keanumycins are "good lead structure candidates for the development of antifungal drugs."
They may offer a fresh approach to treating a condition where they are "desperately needed." More chemical testing will be conducted, according to the researchers.
"One means by which organisms engage in this battle (competition with other organisms) is through the synthesis of chemicals that may inhibit the growth of or kill other organisms," Nelsen said.
Nelsen said it would be fascinating to learn more about the prevalence of keanumycins and determine how many additional Pseudomonas species can produce similar chemicals.