During closing arguments on Tuesday, a Florida prosecutor told the jury that the three defendants in the 2018 murder of rapper XXXTentacion were "predators" who waited outside a motorcycle store to rob and kill the budding celebrity while making off with $50,000.
The suspects are purportedly seen dancing and smiling in cellphone recordings that were supposedly taken hours after the murder. The videos were played by the prosecutor Pascale Achille. If found guilty of first-degree murder, Michael Boatwright, Dedrick Williams, and Trayvon Newsome would all be sentenced to life in prison.
"This is who they are. This is their real character. Killers that within 24 hours after shooting the victim dead and stealing $50,000 from him, this is what they do," Achille told the jury as she played the video. "Look at how happy they look. Look at how excited they look."
She also showed surveillance footage that she claims connects the guys to the murder, including footage from the motorcycle store and the location where two of them allegedly stashed a Vehicle. She also cited quotes from Robert Allen, a fourth guy who admitted to second-degree murder last year and gave evidence against his former comrades.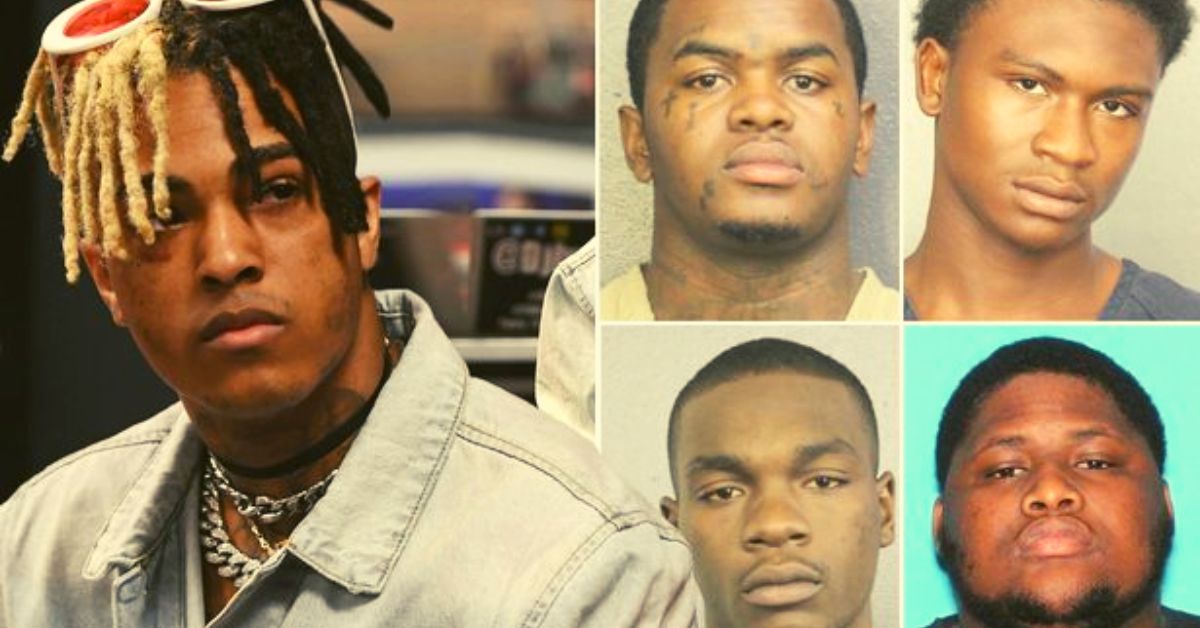 Allen was not present, George Reres, Newsome's attorney, pleaded with the jury not to convict his client based on Allen's testimony or any other evidence implicating the other two defendants. He asserted that Allen, a 12-time felon, should not be trusted and that no evidence bearing Newsome's DNA had been discovered.
He said that even if the video shows Newsome flashing cash with the others, the jury should not assume that he is guilty because it is possible that he was unaware of their source. Reres remarked, "He did some silly things; he posed with some money. "The law does not permit guilt by association."
Allen was referred to as a "liar" by Williams' attorney, Mauricio Padilla. He said that the prosecution's witnesses were in conflict with one another and that Broward County sheriff's detectives neglected to investigate into other potential suspects, including Drake, a popular Canadian rapper with whom XXXTentacion had an online fight.
The footage of him flashing cash is meaningless, he claimed, because his client paid him in cash for tattooing and other services. Padilla also made an effort to question the veracity of the security footage, claiming that even though it appears to show his client entering the store and returning to the SUV, there are times when Williams may have stepped out and driven away.
Wednesday's proceedings were scheduled to begin with Boatwright's attorney making his closing remarks, followed by Achille's rebuttal and jury deliberations. A month ago, the trial got underway. On June 18, 2018, XXXTentacion, whose real name was Jahseh Onfroy, had just left Riva Motorsports in suburban Fort Lauderdale with a companion when an SUV swerved in front and obstructed his BMW.
XXXTentacion's alleged killers seen smiling in court: Rap Updates Tv posted
XXXTentacion's alleged killers seen smiling in court 😔 pic.twitter.com/m1sC0kgiUG

— Rap Updates Tv (@RapUpdatesTv) February 8, 2023
Two masked assailants confronted the 20-year-old singer at the driver's window, and one of them shot him repeatedly, according to surveillance footage. After that, they snatched up a Louis Vuitton bag that contained cash that XXXTentacion had just taken out of the bank and drove off in the SUV. The companion suffered no harm.
The shooter is allegedly Boatwright, 28, and the other alleged shooter is Newsome, 24. Williams, 26, is charged with operating the vehicle. According to the prosecution, the men proceeded to the motorcycle store to purchase a mask for Williams before setting out that day to carry out robberies with Allen.
They decided to make the rapper their target after seeing him there. To be sure it was him, Allen and Williams entered the motorbike store. Prosecutors claim that they then returned to the Car they had leased, waited for XXXTentacion to emerge, and ambushed him.
The platinum-selling rising star rapper, whose name is pronounced "Ex ex ex ten-ta-see-YAWN," addressed problems including discrimination and sadness in his lyrics. He received flak for his bad behaviour and several arrests, including allegations that he brutally battered and mistreated his partner.