Ian Falconer was born on August 25, 1959, in Ridgefield, Connecticut. He is best known for his series of children's books featuring the character Olivia, a precocious young pig. Falconer studied at the Otis College of Art and Design in Los Angeles and the Parsons School of Design in New York City.
Falconer worked as a freelance illustrator before he began creating his own books. He has illustrated numerous books for other authors, including the popular Junie B. Jones series by Barbara Park. In addition to his work as an author and illustrator, Falconer has also worked in theater design and as a set and costume designer for the New York City Ballet.
Ian Falconer Cause of Death
When he turned a character he had originally created as a Christmas gift for a niece into "Olivia," a children's book about a rambunctious piglet that became a publishing sensation, Ian Falconer, who had built a successful career designing opera sets with David Hockney and drawing covers for The New Yorker, passed away on Tuesday in Norwalk, Connecticut. He was 63. His lawyer and agent, Conrad Rippy, said the cause was kidney failure.
With "Olivia," which was named a Caldecott Honor Book and spent 107 weeks on The New York Times best-seller list for children's picture books, Mr. Falconer struck it big in the children's book world in 2000. His young protagonist was depicted in subdued drawings in red, black, and grey.
The opening page has a depiction of a piglet singing from a book called "40 Extremely Loud Songs" with the caption "This is Olivia." She excels in a variety of areas.
By the time Olivia goes to bed at the end of the book, she has built a magnificent sand castle, visited a museum, played dress-up (all the clothes and accessories she tries on are red), and earned a timeout for trying to imitate Jackson Pollock on a wall in her home.
If you wanted to check out other person's causes of death, then you can read these articles:
The book included copies of a real Pollock and a detail from an Edgar Degas work as subtle nods to the adults who would be reading it to their kids. Such mature embellishments would come to be recognized as a hallmark of the series, including images of Eleanor Roosevelt in "Olivia Saves the Circus" (2001), the actual Supreme Court justices in "Olivia Creates a Band" (2006), and Martha Graham in "Olivia and the Fairy Princess" (2012).
When the third book in the series, "Olivia… and the Lost Toy," was published in 2003, Dwight Garner of The Times said, "You knew 'Olivia' was going to be a big deal because, at birthday parties and on Christmas morning, people kept gifting your children copies of it.
Or, more accurately, people kept sending you copies of it because "Olivia" is one of those children's books that trendy parents like to gift to the kids of other trendy parents since it contains references to Callas, Jackson Pollock, and the ballet.
In his most recent children's book, which was released last year, Mr. Falconer adopted a new species. It was titled "Two Dogs," and it related the tale of twin dachshunds named Augie and Perry who break out of their home one day while their human owners are at work, causing mayhem outside, yet escaping punishment.
It was hailed as a "delightful feat de force" by Jennifer Krauss, who listed it as one of the top children's picture books of 2022 in The Times.
Tributes to Ian Falconer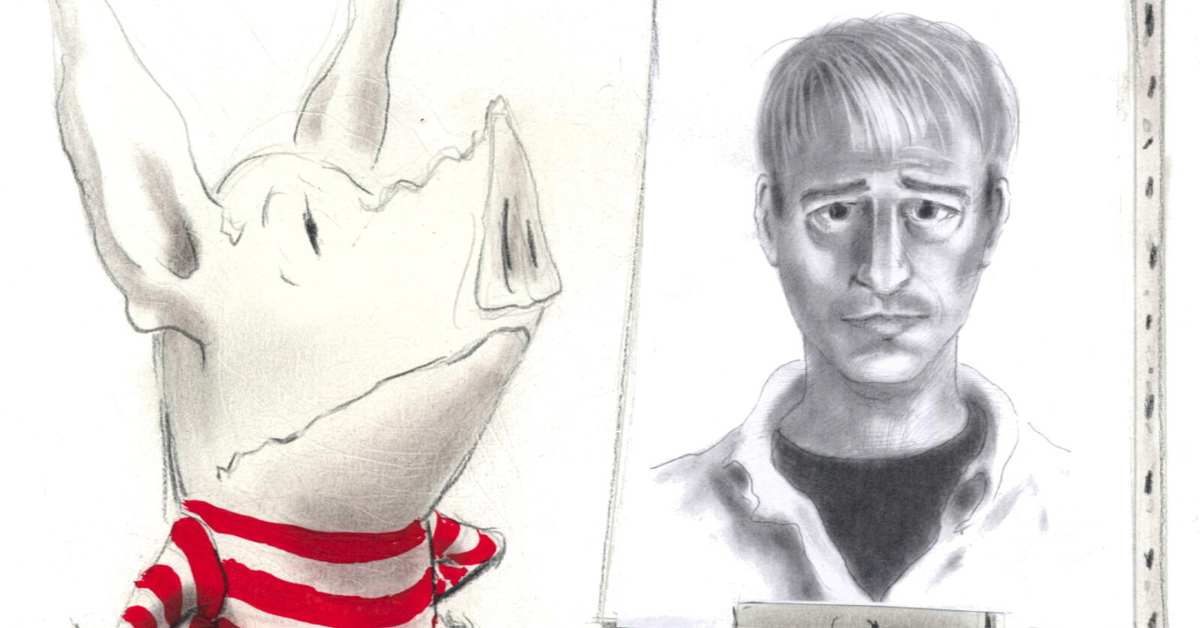 Jeff  Soto tribute to Ian Falconer: RIP to Ian Falconer, illustrator and creator of the book series Olivia. Had fun reading these books to my kids. Took this pic of his work on display at the NYC Society of Illustrators many years ago."
RIP to Ian Falconer, illustrator and creator of the book series Olivia. Had fun reading these books to my kids. Took this pic of his work on display at the NYC Society of Illustrators many years ago. pic.twitter.com/wPOtdiEFnn

— Jeff Soto (@jeffsotoart) March 8, 2023
Lindsay Goldwert tribute to Ian Falconer: RIP Ian Falconer. This is my favorite
@NewYorker
covers of all time
RIP Ian Falconer. This is my favorite @NewYorker covers of all time pic.twitter.com/agUY8Fkfk5

— Lindsay Goldwert (@lindsaygoldwert) March 8, 2023
Olivia and beyond
As a Christmas present for his niece, Falconer originally created Olivia, a juvenile pig depicted in black and white with just red highlights. He was discovered while illustrating book covers for the New Yorker, and when he was given the chance to sell a children's book to Simon & Schuster, he simply wanted the chance to publish Olivia. "Olivia," his first novel, was published in 2000.
There were then 11 more Olivia books. With his collaboration with Olivia, Falconer received honors such as the Caldecott Honor and a Children's Choice Book Award. Many tie-in novels that weren't written by Falconer were inspired by the Nickelodeon TV show from which the book series was developed. For theatre productions like "The Santaland Diaries," "Firebird," and "The Nutcracker," he also created sets and costumes. For the New Yorker, Falconer kept creating adored covers.
If you enjoyed this article, please visit leedaily.com  to get a variety of the latest news, and don't forget to bookmark our site.