Next month, Scream 6 (technically titled Scream VI) will be released in theatres, and we can't wait to see Ghostface again.
In January 2023, Paramount introduced us to the full trailer for the horror sequel after releasing the teaser in December 2022.
Not only did it give us our first glimpse of Kirby's comeback, but it also made us fear for Gale's safety.
In the "requel" sequel to Scream from 2022, new favorites like Jenna Ortega's Tara return, and the action is relocated to New York City.
Just Courteney Cox will be returning. Therefore two of the original cast members of the series will be absent.
Here is everything you need to know about Scream VI, including new information on that and what to anticipate from Ghostface's return.
Scream 6 Release Date: When is Scream 6 Coming to Theaters?
Scream VI will now hit theatres on March 10, 2023, rather than its initial release date of March 31, 2023.
Since we've seen the trailer and the movie was filmed from June to August 2022, we feel very optimistic that its scheduled March 2023 release date will be met.
Scream 6 Cast: Who's In and Who's Out
The major update is that Neve Campbell will not reprise her role as Sidney Prescott. She said that "really" "negotiating" concerns ultimately determined the choice.
"I did not feel that what I was being offered equated to the value that I bring to this franchise, and have brought to this franchise, for 25 years," she noted.
And as a woman in this industry, I believe we must fight for and receive respect. I doubt that the amount I was offered would be the same if I were a man and had completed five installments of a successful movie franchise over 25 years.
"And in my soul, I just couldn't do that. I couldn't walk on set feeling that — feeling undervalued and feeling the unfairness, or lack of fairness, around that."
Courteney Cox will return as Gale Weathers in the upcoming film, along with Melissa Barrera and Jenna Ortega, who played sisters Sam and Tara Carpenter, respectively, and the stars of the fifth film.
As Mindy and Chad Meeks-Martin, the niece and nephew of Randy, Jasmin Savoy Brown and Mason Gooding also return from the previous film. Naturally, Roger Jackson, who performs the role of Ghostface, will return.
The fact that Scream 4 star Hayden Panettiere will reprise her role as Kirby Reed in the new film is another piece of good news that might lessen the impact of losing Sidney.
The same creative team behind the original Scream movie will return for the sequel: writers James Vanderbilt and Guy Busick, directors Tyler Gillett and Matt Bettinelli-Olpin.
Although we may have seen them in action in the trailers, we are still unsure of the character they are portraying. Billy Loomis, played by Skeet Ulrich, appeared surprised in the sixth film and revealed himself as Sam's father.
Here are some of our most recent articles:
Although he only appears in her hallucinations and is essentially dead, comparable appearances in the upcoming film are still possible.
While for plot-related reasons, several performers from the 2020 film Scream will not appear in Scream VI, including David Arquette's Dewey Riley, who Ghostface brutally slew in the previous film.
After a brief cameo in the 2020 film Scream, featuring voice cameos from Drew Barrymore, Matthew Lillard, and Jamie Kennedy, we might see Heather Matarazzo reprise her role as Martha Meeks.
But not as their fictional characters Casey, Stu, and Randy must all be deceased in the Scream universe.
Scream 6 Plot: New York Nightmare
Sam, Tara Carpenter, Chad, and Mindy Meeks-Martin will go to New York City in Scream VI to leave Ghostface behind. Naturally, things don't go as planned when a Ghostface super fan targets them.
That is all we know about the upcoming film, despite Barrera's hint to Collider that it will be "possibly a hundred times gorier."
"There was a saying on set because Matt [Bettinelli-Olpin] and Tyler [Gillett] were always asking for more blood and more sweat," she explained.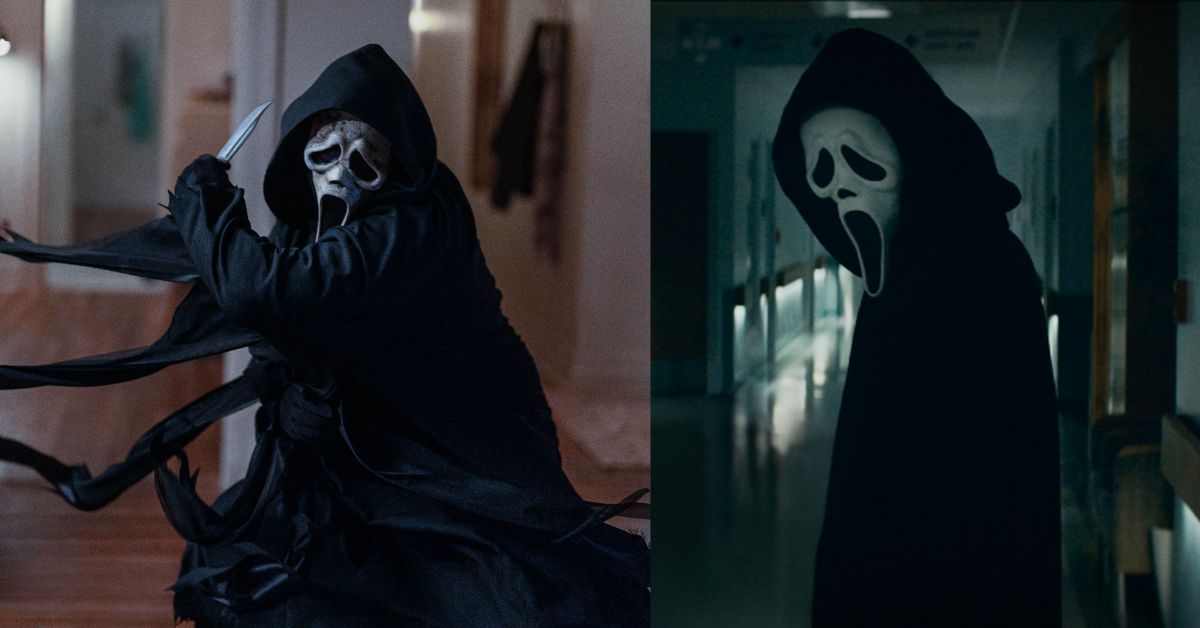 Ortega has been promising fans that there are "references" to Sidney in the sixth film, even if Sidney isn't returning.
Sam and Tara from the previous film seemed to establish them as the new franchise's protagonists, especially given Sam's connection to the first film as the daughter of Billy Loomis.
This would inevitably make her a target, much like Sidney was in the first three films.
We want to think that any subsequent movies will maintain this strategy because Scream thankfully avoided the easy twist of turning Sam into a murderer like her father.
Skeet Ulrich shared a post on Instagram: "What year is it?? … Scream is #1 at the box office and Billy Loomis lives on…or does he??"
View this post on Instagram
"Our approach was that she has now accepted that Billy is a part of her. And while he's never going to not be a part of her, she has to now carry that forward," explained co-director Matt Bettinelli-Olpin to Fandom.
"We had a cut of the movie where she was still medicating herself at the end and we all decided it was better to not have her do that and make it actually feel like she's not just back where she started medicating away her past and that she's actually able now to accept Billy as a part of who she is."
Now, the only plot-related certainty is that any upcoming film would poke fun at contemporary horror and film-making fads. We'll have to wait and see what the focus is this time around since Scream took on toxic fans and "requels."
Scream 6 Trailer
As was already established, the first Scream VI trailer was unveiled on December 14, 2022. However, it was just a teaser.
The current movie's four survivors are seen in the 60-second teaser riding the subway in New York City before being stopped by Ghostface—or perhaps we should say Ghostface.
Check it below:
On January 18, 2023, the full teaser debuted, showcasing the group of new and returning actors facing Ghostface.
This time around, however, we're still no closer to identifying which of them (or more) is Ghostface.
In addition, we got our first glimpse of Hayden Panettiere's return as fan-favorite Kirby Reed, a dangerous circumstance for Gale Weathers, and the possibility of a previously unseen Ghostface.
In case you missed it before, you can see it again below:
How Can I Watch Scream 6?
There are a few methods to watch Scream 6 online in the US. Streaming services like Netflix, Hulu, or Amazon Prime Video can be used. You can buy or rent the movie on Google Play or iTunes.
If you have cable, you can watch it on demand or through a streaming app on your TV or streaming gadget.