Wesley Snipes is a renowned American actor, film producer, and martial artist.
He was one of the most well-known actors of the 1990s, appearing in classic movies like Demolition Man, White Men Can't Jump, and the Blade trilogy.
He is both an author and the founder of his production firm for both film and television.
This article will explore Wesley Snipes' net worth, his career highlights, and how he accumulated his wealth.
Wesley Snipes Net Worth: How Rich is the American Actor?
As of 2023, Wesley Snipes' net worth is estimated at $10 million.
Although this figure may seem low for a Hollywood superstar, it's worth noting that Snipes has faced numerous legal and financial challenges over the years that have impacted his finances.
How Did Wesley Snipes Lose His Fortune?
Due to their tax fraud and conspiracy convictions, Eddie Ray Kahn and Douglas P. Rosile received sentences far longer than Snipes'.
From 1999 to 2004, Snipes earned nearly $40 million, so it was difficult to understand why he didn't pay taxes.
| | |
| --- | --- |
| Full Name | Wesley Trent Snipes |
| Nickname | Wesley Snipes |
| Net Worth | $10 million |
| Gender | Male |
| Date of Birth | Jul 31, 1962 |
| Place of Birth | Orlando, Florida |
| Age | 60 years old  |
| Height | 5 feet 9 inches |
| Nationality | American |
| Profession | Actor, Martial Artist, Film Producer, Businessperson, Dancer, Singer |
The Early Days of Wesley Snipes
On July 31st, 1962, Wesley Trent Snipes was born. He was born in Florida and spent his formative years in New York City.
He moved back to Orlando before finishing high school after enrolling in a performing arts school in New York.
While Snipes was drawn to the performing arts from a young age, he was also very active in martial arts. The actor started dedicating his life to the sport of fighting at the age of 12.
Throughout his youth, Wesley Snipes would keep moving throughout the country. He moved back to Orlando to finish high school and then returned to New York again to finish college.
He eventually made his way to Los Angeles to enroll in Southwest College.
Wesley Snipes Career: Hollywood Breakthrough
Wesley Snipes entered the film profession after attending college in Los Angeles. He didn't take long to get noticed by an agency and grasp opportunities.
With the film Wildcats, he debuted as a significant actor, and success would soon follow.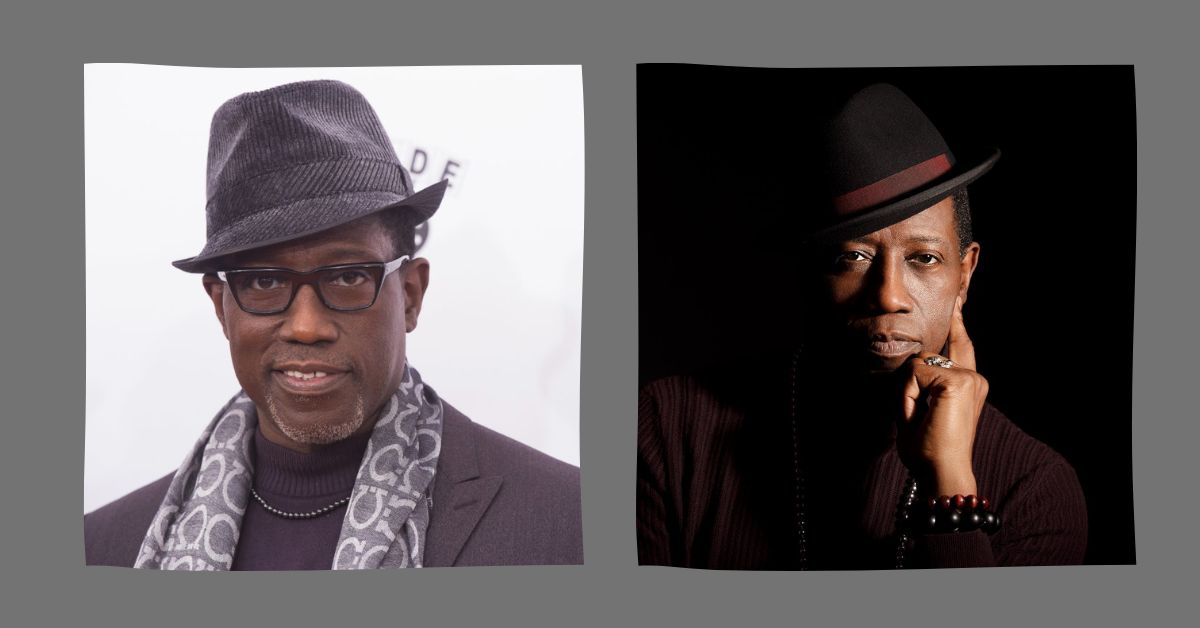 He gained notoriety thanks to a cameo on the Miami Vice television series and his part in the legendary Michael Jackson "Bad" music video.
In this music video, Snipes portrayed Jackson's adversary, and director Spike Lee couldn't help but notice.
Wesley Snipes Mainstream Success
Snipes received roles in movies like Mo' Better Blues and Jungle Fever after teaming up with Spike Lee.
Wesley Snipes was undoubtedly a versatile actor, but he also tended to play a particular kind, usually a drug dealer or a criminal boss.
The actor played these characters in films like New Jack City and Sugar Hill. Snipes was also awarded a part in the movie Kings of New York.
Wesley Snipes Shift Towards Action Films
Wesley Snipes went more towards action films after becoming a force to be reckoned with, allowing him to display his true martial arts prowess.
During his career, he appeared in movies including Passenger 57, Money Train, The Fan, U.S. Marshalls, Rising Sun, and maybe most notably, Demolition Man with Sylvester Stallone.
But, around this time, Snipes also displayed his comedic skills in movies like To Wong Foo, and White Guys Can't Jump.
To see the net worth of other famous people, click here:
How Wesley Snipes Ruled the Action Genre?
The Blade trilogy began in 1998 and brought Wesley Snipes his most significant commercial and financial triumph.
Due to the $150 million global box office success of the first movie in the franchise, Blade II and Blade: Trinity were produced.
Wesley Snipes entered a period of comparatively relative obscurity after the conclusion of the last Blade movie.
Wesley Snipes Personal Life
There are five kids born to Wesley Snipes. April Snipes, his first wife, gave birth to his first son. Wesley Snipes wed painter Nikki Park in 2003.
Together, the couple has four kids. Although raised as a Christian, Snipes switched to Islam in 1978. He abandoned the faith ten years later.
How Much Did Wesley Snipes Make for Blade 3?
For producing and appearing in the third Blade movie, Blade: Trinity, in 2004, he received an estimated $13 million in pay.
How Much Does Wesley Snipes Owe IRS?
Wesley Snipes could not successfully settle his unpaid taxes for $850,000 in cash. Therefore, he was ordered to pay the IRS millions of dollars.