"Endless Summer Vacation," Miley Cyrus' eagerly awaited new album, is now available.
The 13-track album by the 30-year-old singer was released at midnight on Friday, along with the music video for the song "River," one of the brand-new tunes.
Cyrus dances on a stage in a little black dress and heels while singing about a potential future with a partner she believes might be "the one" in the music video, which was shot in black and white with a spotlight on the international superstar.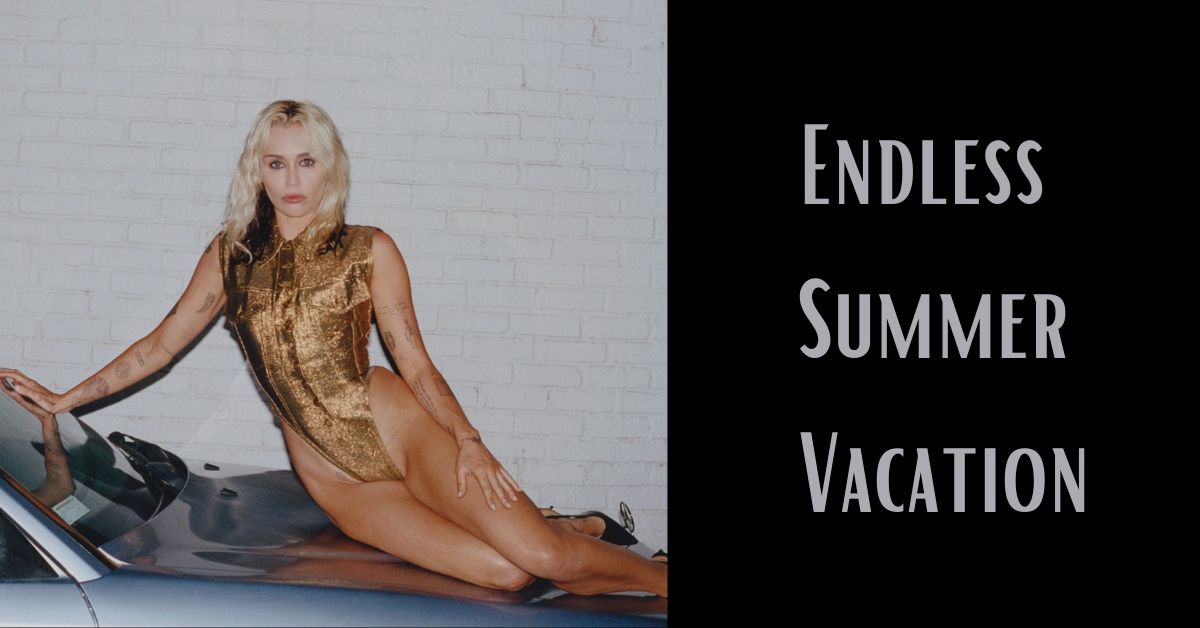 In the second stanza, she sings, "Blowing bubbles in the bath, I can't stop from thinking lately/ You could be the one, have the honor of my babies/ Hope they have your eyes and that crooked smile/ Was a desert 'fore I met you, I was in a drought."
In the song "Jaded," which is also on the album, Cyrus speaks about a previous failed relationship.
"You're not even willin' to look at your part/ You just jump in the car and head down to the bar 'til you're blurry/ Don't know when to stop, so you take it too far/ I don't know whеre you are and I'm left in the dark 'til I'm worried/ Ooh, and it hurts me," she sings in verse.
While Miley Cyrus sings all the vocals on the album, Brandi Carlile and Sia do contribute to her songs "Thousand Miles" and "Muddy Feet," respectively.
The follow-up to 2020's "Plastic Hearts," Cyrus' eighth studio album is titled "Endless Summer Vacation."
Along with the new album, the singer collaborated with Disney+ on "Endless Summer Vacation (Backyard Sessions)," which featured "unique performances weaved together with exclusive interviews where she shares insight to her new album and the person she is now," according to the streamer.
You can stream "Endless Summer Vacation" right now.
Miley Cyrus shared a post on Instagram:
View this post on Instagram