PS6 Console Release Date: The PlayStation 5 was released by Sony in November 2020, but there was a severe shortage of supply due to a lack of components. The supply of PlayStation 5 continued to be restricted for a few more years, until late 2022.
As a consequence of this, the vast majority of users have only recently been able to acquire the console. It is possible that Sony may not have much success with the launch of a new console in the near future due to the fact that many PS5 owners are first-time buyers.
Despite this, Sony is working on the PS6 console, and we have discovered the release date that the corporation has planned for the next-generation game device. Recently, Sony has made some previously unofficial documents public, which reveal that the PS5 will not continue to reign for quite some time.
In point of fact, it's possible that the PlayStation 5 will have the shortest lifespan of any PlayStation console released since the original PlayStation.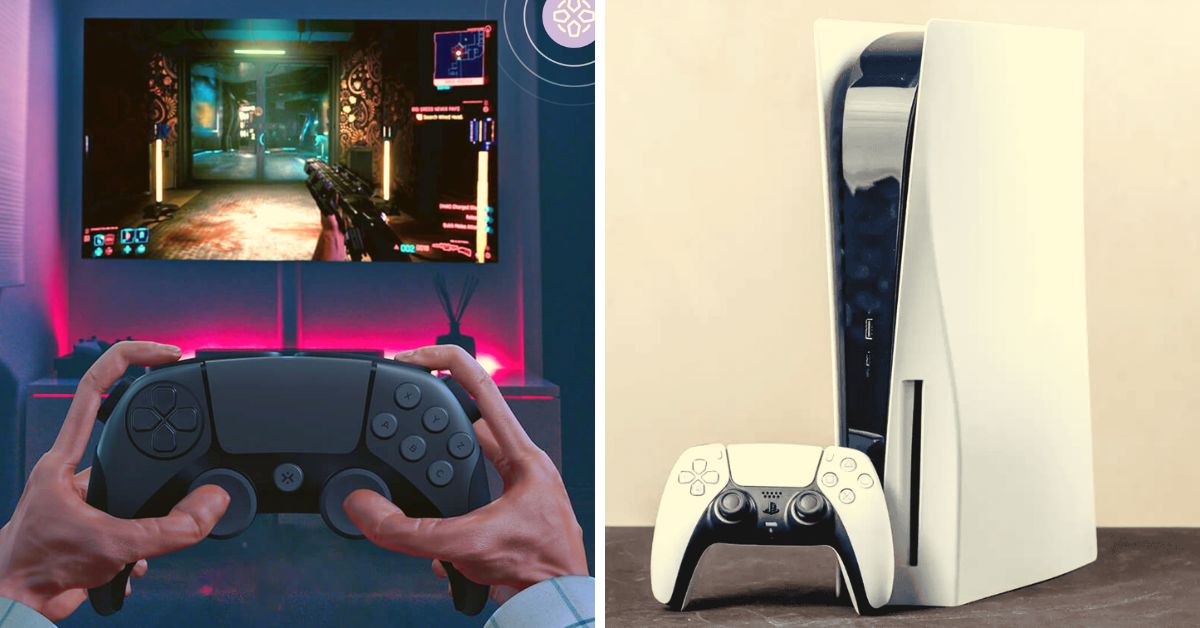 You Won't Believe What You've Been Missing:
Could the PS6 Kill the PS5's Lifespan?
Looking back from when the first PlayStation came out to when the PS3 came out, you could see that each PS console has a lifespan of 11 to 13 years. The PS4 and PS5 are the most recent video game consoles, and they have been on sale since 2013 and 2020, respectively.
Sony just put out a group of documents that were supposed to be secret. You might wonder why Sony had to release these files. Well, it's all thanks to the UK's Competition and Markets Authority (CMA), which looked into Microsoft's plan to buy Activison Blizzard. These documents are secret, but Sony has to make them public because the investigation is still going on.
Are You Ready for the PS6? What is Its Release Date?
Even though there are a lot of rumours about the PlayStation 6, it doesn't look like it will be coming out soon. Sony says that Microsoft will keep making Activison games for the PlayStation platform available until 2027. This can also prove that Sony will come out with a new version in 2027.
In one of Sony's documents, it says, 
"By the time SIE launched the next generation of its PlayStation console (which is likely to occur around [blacked out]). It would have lost access to Call of Duty and other Activision titles, making it extremely vulnerable to consumer switching and subsequent degradation in its competitiveness."
PlayStation 6 – Official Announcement Trailer: Coming Holiday 2027!
PlayStation 6 – Official Announcement Trailer

Coming Holiday 2027 #PS6 #PlayStation6 pic.twitter.com/792BvGRPJT

— PS6 (@PS6Countdown) January 25, 2021
The official release date of the PS6 is blacked out in the documents, but it's easy to figure out that it won't come out until after 2027 based on the other information.
Also, this shows that the PS5 will rule for about 7 years. It's important to note that Sony released the PS5 seven years after the PS4. So, putting the PS6 on the market somewhere in 2026 will keep the seven-year plan on track.
Frequently Asked Questions
How much will the PS6 cost?
Since most of Sony's recently released game consoles cost between $400 and $500, it seems likely that the PS6 will cost at least $600.
Will the PS6 come out in 2027?
Based on how long consoles usually last, it's safe to say that the PlayStation 6 will come out before the end of this decade. But 2027 is almost certainly too soon.
Will there be a PlayStation 7?
At E3 in 2022 and 2023, the Playstation 7 was shown off with the slogan "The next-gen is now." At the E3 conferences, there were both new games and old games that were brought back. At its release, more than 5.2 million Playstation 7s were sold.