They found love! During the 2022 season of "Bachelor in Paradise," Serene Russell and Brandon Jones became one of the most prominent couples. Don't miss out on today's details of their romance!
Since 2014, 'Bachelor in Paradise,' a spin-off of the original 'Bachelor' and 'Bachelorette,' has been a staple of the Bachelor Nation canon. Former contestants from both of the original shows compete and search for love on ABC's reality TV show. Fans of the dating show will find that romance is in the air at the secluded resort, but that drama isn't far behind.
Even more so, if a couple is an instant hit, their followers are more likely to stick with them. 'Bachelor in Paradise' contestants Brandon Jones and Serene Russell's relationship caused quite a stir during their season 8 appearance. Viewers who were initially thrilled to see them on the show may be now wondering if they are still a couple. Here's what we learned about it, in case you're interested.
Serene and Brandon's Bachelor In Paradise Romantic Journey
Since both Brandon Jones and Serene Russell were in the pilot, they shared a fascinating adventure. Serene competed in Season 26 of "The Bachelor" and Brandon appeared on Season 18 of "The Bachelorette," both hosted by Michelle Young. Surprisingly, despite each of them being eliminated from the prior shows, fans began shipping them online, proclaiming that they would make a fantastic pair.
After arriving at the resort, Serene shared similar sentiments, saying, "I really wanna see Brandon from Michelle's season. I mean, if Brandon doesn't come down the stairs today, I will be a little disappointed." The 28-year-old elementary school teacher's wish came true as she saw Brandon descend the stairs, who immediately blushed and said, "I'm not breathing."
Brandon, too, was smitten by Serene's beauty and said, "Serene is absolutely, insanely beautiful. So I want to pull her away. Have a nice little talk with her."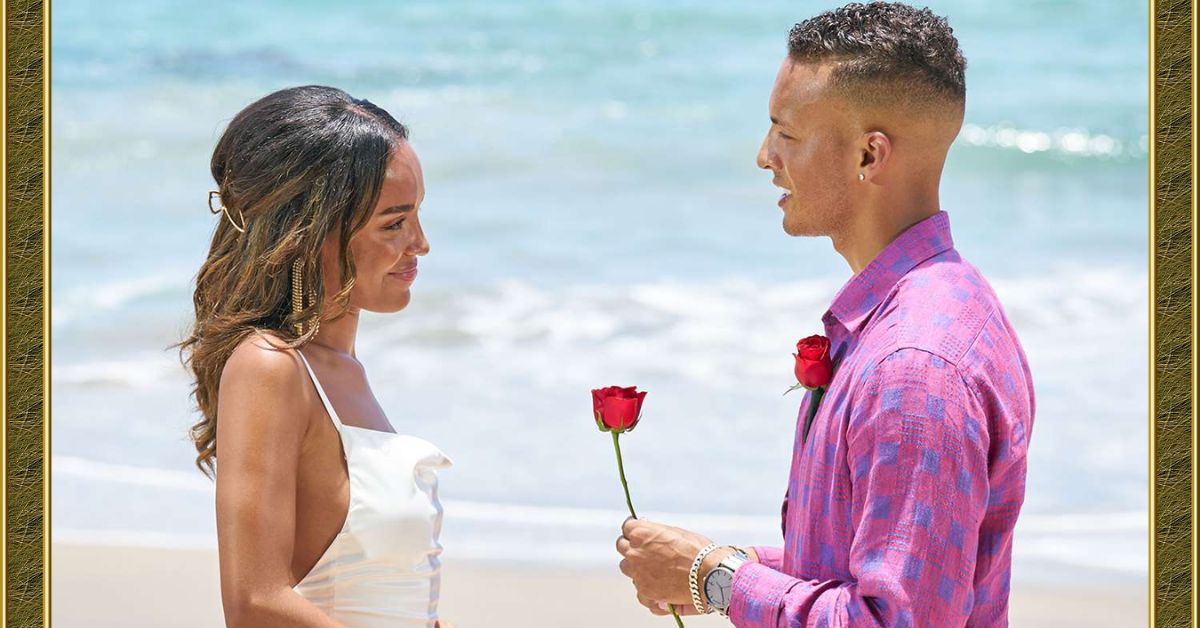 He was just as eager to speak with Serene as everyone else, so he pulled her aside right away. They seemed to instantly click, and then they kissed to cement their growing comfort with one another. Since then, they've stayed a close pair, going on numerous dates and exchanging honest expressions of emotion. Brandon and Serene immediately exchanged roses during the first two Rose Ceremonies.
Beyond the obviousness of their growing affection for others, this also served to highlight the intensity of the bond between them. They couldn't stop touching each other and kissing and flirting the entire time they were together on their third-week date. They also spent considerable time discussing the evolution of their emotions over the preceding weeks.
The latest and hottest in top-tier coverage can be found here. Visit our site to read about the romantic life of many more famous people:
The 28-year-old fitness instructor went to great lengths to make his lady feel special and loved on her birthday by surprising her with a party at which he hosted all of their mutual friends and a cake. While Serene articulated her emotions beautifully, saying that Brandon made her feel "deserving" of everything, Brandon called her "the biggest, most beautiful blessing," adding that he didn't know what he'd do without her. In the series finale, Brandon made a deeply romantic proposal to Serene.
Brandon said, "Serene Brook Russell, I love you. I love you in every sense of the word. You are this ever-lasting spark that has hit me so hard, and I have come to the beautiful realization that from the moment I saw you, my happily ever after could've never started until I started life with you."
However, when the couple was offered a beachside wedding on the show, they declined for personal reasons. Let's see if they're still together after such a promising start for the two.
Are Serene and Brandon Still Together?
The arrow of Cupid found its mark when it was shot at Serene and Brandon. The couple is still together and appears to be very committed to one another; as a result, we can anticipate wedding bells soon. The couple moved into a new San Diego apartment soon after filming wrapped and are enjoying each other's company.
In an interview with Life & Style, Serene revealed, "We want to get married in 2024. We're still kind of trying to decide what kind of wedding we want."
View this post on Instagram
Here are the top stories from the last few weeks. Find out more about the love lives of celebrities on our site:
She added, "We would keep [our wedding] a secret, though! We wouldn't tell. We'd be like, 'Hey everyone, we're already married.'"  Both parties are still exploring and learning more about one another. We're overjoyed to see the romance between the season's most beloved couple grow stronger with each passing day.