Will the famous DanMachi anime series return for a fifth season, or will season four episode 22 be the final time Bell appears on screen?
Many of the upcoming Winter 2023 anime are sequels, such as Tokyo Revengers, The Misfit of Demon King Academy, Vinland Saga, Nagatoro, and of course, DanMachi.
After a tremendously successful two-course broadcast during the Summer of 2022 and Winter of 2023, the latter series is now reaching its season 4 finale in a matter of hours.
We have yet to hear anything official about a DanMachi season 5, but all the indicators are good that the anime will be back for at least one more round of Dungeon exploration.
Where can you watch Danmanchi? We have covered all of the details in the previous article, which are linked below:
Will Danmachi Return for Season 5?
DanMachi season 5 has not been officially confirmed by J.C. Staff or Sentai Filmworks in Japan, but there is still a high probability that the anime will return for a new adventure. Two elements now working in favor of DanMachi season 5 are the availability of source material and the popularity of the wider franchise.
The final episode of season 4 will adapt to the conclusion of light novel volume 15, which was released in Japan in June 2019. There is good news, though: as of March 2023, 18 full volumes of the DanMachi light novel series have been published in Japan.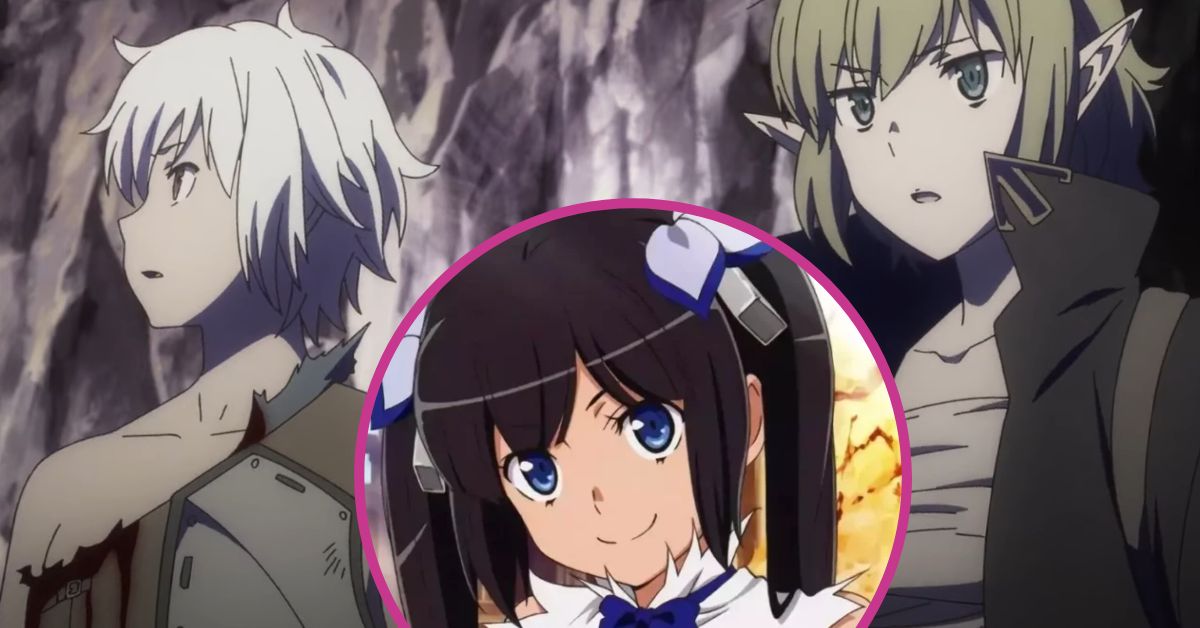 If the anime continues at its current rate, there will be enough material for another full season (that's 12 episodes) right away. However, if another 22-episode, two-part broadcast is chosen, the return of DanMachi could be delayed until the Spring or Summer of 2024.
Similarly, if DanMachi continues to be well-liked, the studio will likely invest in animating a fifth season.
Even though the most recent episode may have gone unnoticed by many Western fans because it was only available on HiDive and not on Crunchyroll, part 2 of Season 4 is still the highest-rated segment of the anime adaptation on MyAnimeList.
Season 1 – 7.55/10
Season 2 – 7.23/10
Season 3 – 7.46/10
Season 4 Part 1 – 7.69/10
Season 4 Part 2 – 8.18/10
This reception, together with the rise in manga sales among Japanese fans, bodes well for the continuation of the DanMachi anime for a fifth season. If you absolutely cannot wait till Bell returns to your screen, you should read the original manga or light novel series.
The DanMachi light novel series now has 17 volumes available in English, with 10 volumes of the supplementary manga also being sold in the language.
We posted a tweet showing the excitement among fans for DanMachi Season 5. Check out the tweet below-
NOOOOO THE LAST EP OF DANMACHI COMES OUT TODAY I CANT WAIT A YEAR FOR SEASON 5

— Lamasu (@TheLamasu) March 16, 2023
Please we want a saison 5 after this amazing season 🙏🔥😍

— NAGI SEICHIRO (@ValrranD) March 13, 2023
Are you an anime fan? If so, you'll enjoy reading the articles listed below. Click on the links for more information:
Top 11 Most Popular Anime Characters In History
Both series are available in print and may be purchased at major retailers including Amazon, Barnes & Noble, BAM, Indigo, and RightStuf. This book is also available in digital format via Amazon, Google Play, iBooks (Apple), and Kobo.
Please enjoy our content. Please share this with your friends and leave a review below. For more updates, bookmark leedaily.com.