Following Everything Everywhere All at Once's nomination of Talking Heads vocalist David Byrne for a second Academy Award, A24 has bought international rights to the 1984 cult concert film Stop Making Sense, which will be released in theatres later this year.
The first concert film by Jonathan Demme will be restored to 4K by A24. If the studio has time to give it a final polish, this could be a great late-night movie for Cannes. Pi, directed by Darren Aronofsky, was just acquired and re-released by A24, therefore this announcement follows on its heels.
Byrne, Tina Weymouth, Chris Frantz, and Jerry Harrison are featured prominently on Stop Making Sense, as are P-Funk members Bernie Worrell, Alex Weir, Steve Scales, Lynn Mabry, and Edna Holt. Famous Talking Heads songs including "Burning Down the House," "Life During Wartime," "Take Me to the River," "Psycho Killer," and "Once in a Lifetime" are featured in this live performance, which was filmed over three nights at Hollywood's Pantages Theatre in December 1983.
Brian Eno, a famed producer whose credits include albums by David Bowie, U2, and Coldplay, was the driving force behind the band's style, a fusion of art-punk-funk rock.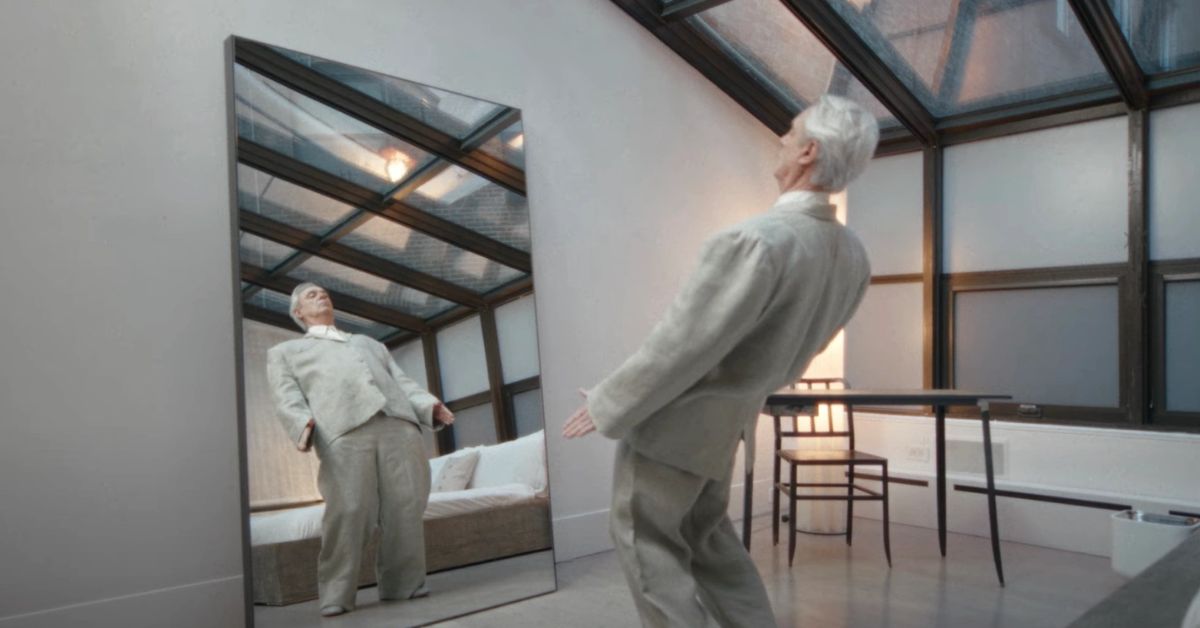 After hearing the news, the Talking Heads released a statement full of optimism: "There was a band. There was a concert. This must be the movie!"  Although they briefly reunited in 2002 for their Rock and Roll Hall of Fame induction, the band officially disbanded in 1991. Recently, on Deadline's Crew Call, Byrne informed us, " we're not going to do it," suggesting that the Talking Heads would never reunite.
The most recent and relevant articles are listed here; for additional information, please see the respective posts:
Byrne has been nominated for an additional Academy Award for his work on the original song "This Is a Life," which he created alongside Son Lux and Mitski and appears in the soundtrack to the Daniels' multi-Oscar-winning film Everything Everywhere All at Once.
The only thing missing from Byrne's collection of awards is an Emmy, making him a near-EGOT winner. This reissue of Stop Making Sense is being produced by Gary Goetzman.
You can read the official statement released by A24 on March 16th, along with a tweet that was posted below:
If the suit still fits… This year, we're bringing Jonathan Demme's groundbreaking 1984 Talking Heads concert film STOP MAKING SENSE (newly remastered in 4K!) back to theaters worldwide. #StopMakingSense2023 pic.twitter.com/Kh2Nevaf2X

— A24 (@A24) March 16, 2023
On August 18, Rhino will release a remastered vinyl and digital deluxe edition of the album, which will feature the full Stop Making Sense concert for the first time. The movie made $5 million in the United States alone.
In the dry cleaners, Byrne gives in his ticket and announces,  "I'm picking up. It's been here for a while." We then watch him go back to Stop Making Sense and pick up his infamous large suit, which he wears back at home while listening to "This Must Be the Place" and dancing around.
If you want to learn more about the subjects we covered, you can read the most recent articles we posted about:
A24 has released an official promo for their film Stop Making Sense. It's down here if you want to check it out:
The new edition, available to preorder now, comes with a 28-page booklet that includes a copy of the original booklet from the 1984 limited edition pressing, as well as fresh notes on the film written by all four band members (Byrne, Tina Weymouth, Jerry Harrison, and Chris Frantz).