Tatsuki Fujimoto wrote and drew the "Chainsaw Man" manga series, which is very popular in Japan. The show has a lot of fans because it has a unique mix of horror, action, and humor. Fans eagerly wait for each new chapter to come out, including the upcoming chapter 124, about which there has been a lot of talk and excitement.
In this article, we'll look at everything we know about when "Chainsaw Man" chapter 124 will come out, including fan predictions and rumors.
Chainsaw Man Chapter 124 Release Date
On March 29, 2023, at 12 a.m. JST, Chainsaw Man chapter 124 is scheduled for publication. Fans can anticipate that since the Falling Devil's psychological attack started in the previous chapter, the upcoming one will center on Asa Mitaka's strategy for retaliating. Asa will also come to terms with her previous transgressions and traumas as a result of this.
The following times, according to the appropriate time zones, are scheduled for the release of Chainsaw Man chapter 124:
Pacific Standard Time: 7 am, Tuesday, March 28, 2023
Eastern Standard Time: 10 am, Tuesday, March 28, 2023
Greenwich Mean Time: 3 pm, Tuesday, March 28, 2023
Central European Time: 4 pm, Tuesday, March 28, 2023
Indian Standard Time: 8.30 pm, Tuesday, March 28, 2023
Philippine Standard Time: 11 pm, Tuesday, March 28, 2023
Japanese Standard Time: 12 am, Wednesday, March 29, 2023
Australia Central Standard Time: 12.30 am, Wednesday, March 29, 2023
Chainsaw Man Chapter 123 Recap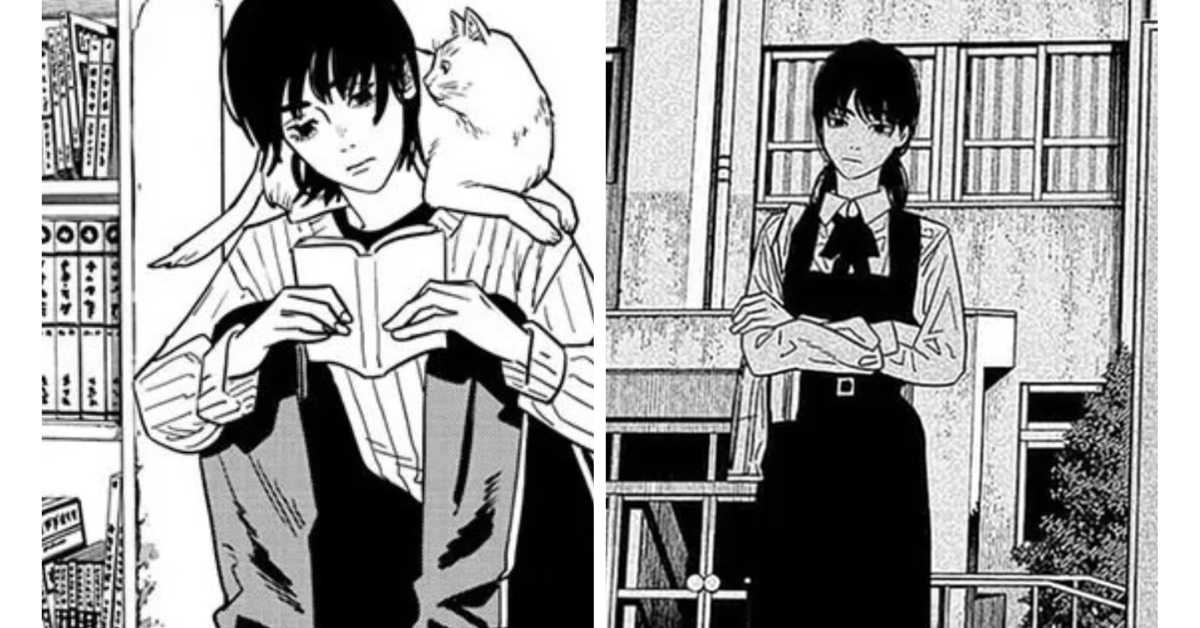 The Falling Devil, also known as the Primal Satan, introduced herself in Chainsaw Man chapter 123 and said that she was on Earth "at the residents of Hell's desire." She then continues, perhaps referring to her attack as a meal, by saying that those who don't complete their meals will experience death. She repeats this multiple times in the text, adding credence to this theory.
The Falling Devil attacks Asa as War Devil Yoru flees and tries to calm her down, making the latter remember a horrible time in her life following the death of her mother. Here, the orphanage's caretaker vows to find her animal a new home so that both she and the cat can live happy lives.
She kills the cat, though, arguing that Asa shouldn't be the only one with a family member.
Asa returns to reality and discovers that gravity has been reversed for her and seven other people, who are probably the prisoners that the Famine Devil Fami alluded to.
The seven are shown ascending into the sky and entering what appear to be doors that lead to Hell. The Falling Devil then issues a warning, emphasizing that "the lower the heart sinks, the higher the body falls" is the gist of her attack. Yoru tries to calm Asa down once more as the conversation comes to a conclusion.
Chainman Saw Chapter 124: Where to Read?
There are two well-liked websites where you may read Chainsaw Man: Viz Media and MangaPlus. Tatsuki Fujimoto is the author of the manga series Chainsaw Man, which was first published in serial form from December 2018 to 2020 and then picked back up in July 2022 with a second part. MAPPA also created an anime version of the series.
Denji, an orphaned youngster, works as a devil hunter to earn ends living and pay off his late father's debts in the narrative. After his beloved pet devil Pochita is slain during a mission, Denji desperately tries to save himself by merging with Pochita to create the formidable being known as Chainsaw Man. Denji is compelled to join the government and carry on hunting demons in order to escape being tracked down.