Jose Canseco is a former professional baseball player known for his exceptional skills on the field. After a successful Major League Baseball career, Canseco was eventually dogged by injuries.
After retiring, he rose to fame on reality television and gained notoriety for his odd remarks and the 2005 release of a book in which he detailed his entire baseball career. In this article, we'll take a closer look at Jose Canseco's net worth and how he amassed his fortune.
Jose Canseco Net Worth: How Much Did He Earn During His Baseball Career?
As of 2023, Jose Canceco's net worth is estimated to be around $800 Thousand. This represents a sharp decline from his peak earnings during his baseball career. Jose made a total pre-tax salary of $45 million throughout his career.
Jose agreed to a five-year, $23.5 million deal with Oakland in 1990. That is equivalent to roughly $46 million today. In the middle of that contract, he was traded, first to the Texas Rangers and then to the Boston Red Sox.
His highest salary came from the Boston Red Sox in 1995 when he was paid $5.8 million. Jose spent his money almost as quickly as many athletes. He has asserted lately that he isn't even a millionaire anymore.
| | |
| --- | --- |
| Full Name | José Canseco Capas Jr. |
| Nickname | Jose Canseco |
| Net Worth | $800 Thousand |
| Gender | Male |
| Date of Birth | Jul 2, 1964 |
| Place of Birth | Havana |
| Age | 58 years old  |
| Height | 6 feet 3 inches |
| Nationality | American |
| Profession | Baseball player |
Jose Canseco Earnings
Jose took part in a Barstool Sports-sponsored Pay Per View celebrity boxing match in February 2021. He reportedly made $1 million in total for working for about 12 seconds.
Where Was Jose Canseco Born, and When?
On July 2, 1964, Jose Canseco was born in Havana, Cuba. When Jose and his twin brother Ozzie (who also had a professional baseball career, albeit one with less notoriety) were still infants, their entire family emigrated from Cuba.
Canseco first became interested in baseball when he joined his high school team at Miami Coral Park and made varsity his senior year.
One indication of his future success came in the form of an MVP award during his junior season on the junior varsity team. He completed high school in 1982, and after that, he continued playing baseball.
The Downfall of Jose Canseco's Real Estate Empire
Unfortunately, the well-known financial problems of Jose Canseco had the expected impact on his real estate holdings. He reportedly lost his $7,300 square foot, $2.5 million mansion in the Encino area to foreclosure in 2008.
Years later, in 2015, he was allegedly living in Las Vegas and advertised on Twitter that he would be opening up his home to ten lucky fans. It is unknown, however, whether this prize was ever actually given out.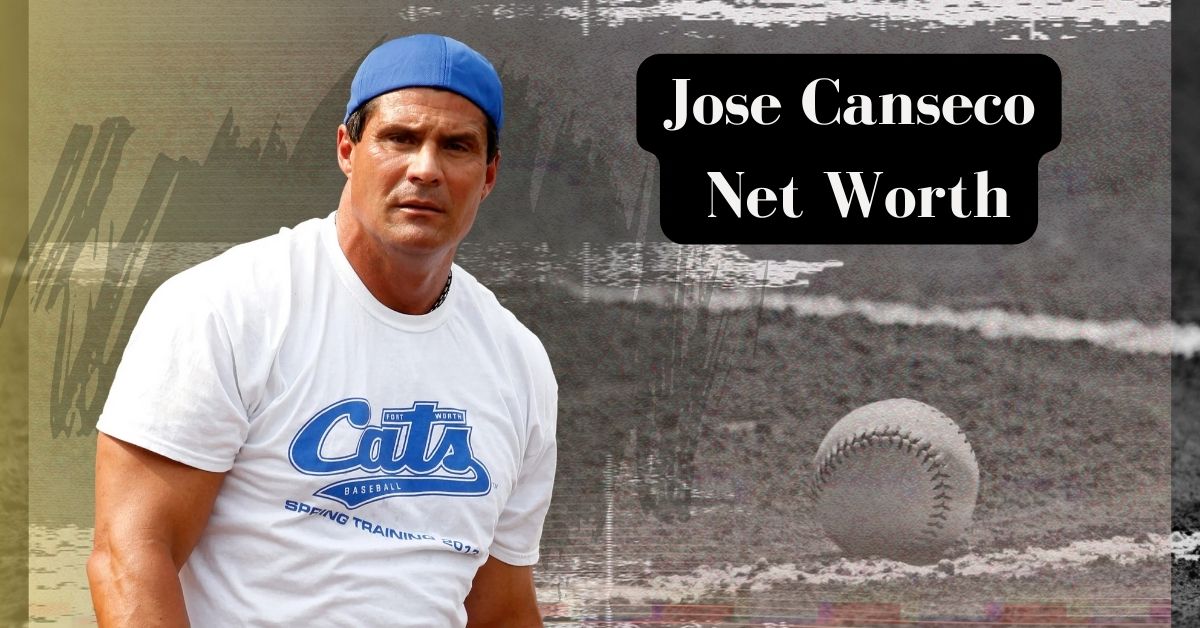 Jose Canseco Baseball Career: From Minor Leagues to Major Success
The Oakland A's selected Canseco in the minor leagues during the 1982 Draft. He made his professional debut with the Miami Marlins in the Florida State League, and up until 1985, he also played Minor League baseball for several different teams.
Jose joined the Oakland Athletics at that time, and on September 2nd, he made his Major League debut. The following year, when he played his first full season, his career started to take off. He won the American League Rookie of the Year award and finished the campaign with 33 home runs and 117 RBIs.
Canseco was joined by Mark McGwire, another power hitter, on the Athletics roster the following year, and the two eventually came to be known as "the Bash Brothers" due to their aggressive at-bat style of play.
Canseco publicly pledged in 1988 that he would hit at least 40 home runs and steal at least 40 bases during the upcoming season, which was his boldest public act to date.
He did this, becoming the first Major League player to do so in a single season and founding what is still referred to as "the 40-40 club," exactly hitting the 40 stolen base benchmark and going over the 40 home run benchmark by two.
Canseco and the rest of the Athletics made it to the World Series that year, where they were defeated by the Los Angeles Dodgers. Canseco was exchanged by the A's to the Texas Rangers in 1992.
The following season, Canseco had the regrettable distinction of being the focal point of one of the most notorious baseball gaffes of that period, when a fly ball hit off his cap and went for a home run for the opposing Cleveland Indians.
However, Canseco recovered and had a strong season in 1994, a season that was cut short by a players' strike, returning him to his former power-hitting heydays with 31 home runs and 90 RBIs.
Hit a home run with your knowledge by checking out other baseball players' net worth:
Canseco joined the Boston Red Sox in 1995 and enjoyed another successful season there before joining the Oakland A's once more in 1997. Canseco made his final Major League Baseball appearance on October 6, 2001, 16 years after his debut.
He had previously played for the Toronto Blue Jays, the Tampa Bay Rays, and the Toronto Blue Jays before signing a three-year deal with the latter team (then called the Devil Rays).
Jose won the Silver Slugger award four times, was a six-time All-Star, two-time AL home run champion, and won the World Series twice.
Frequently Asked Questions
What is Jose Canseco best known for?
Canseco won the World Series twice, once with the New York Yankees (1989) and once with the Oakland A's (1989). (2000). Canseco made baseball history in 1988 when he became the first player to ever hit 40 home runs and steal 40 bases in a single season.
Does Jose Canseco get a pension?
Canseco made over $45 million in the majors, based on the contract data at Baseball-Reference.com. He claims it is all gone, despite the fact that he hasn't touched his major league pension, which will start paying him at age 62 and amount to at least $180,000 annually.
Will Jose Canseco make the Hall of Fame?
He acknowledged using steroids during his career in 2010. Despite having 583 home runs, 12 All-Star games, and the American League Rookie of the Year award, the slugger never received the necessary number of votes to be inducted into the Hall of Fame.