Surely a kart racer game is a crowd-pleaser. Gameloft expects this with the release of Disney Speedstorm. After Dreamlight Valley, this year will see the release of the next major Disney/Pixar crossover.
You'll be happy to know that the kart-racer is entering an open early access period in April before its official release.
Play as Mickey Mouse, Hercules, or Mike Wazowski and race across locations inspired by Disney and Pixar movies. The likes of Pirate Island (Pirates of the Caribbean) and Jungle Ruins (The Jungle Book) have previously been announced.
If you're as excited as we are to race as your favorite Disney and Pixar characters on tracks based on some of the studios' most beloved movies, then this should all sound pretty thrilling.
The Disney Speedstorm release date, early access details, where to pre-order, and a complete cast list can all be found below. We've included a handful of trailers so you can see the game in action.
When is the Disney Speedstorm Release Date?
The official Disney Speedstorm release date is set for 2023. An Official release date has not yet been announced.
There will be a public early access period before the game's official release.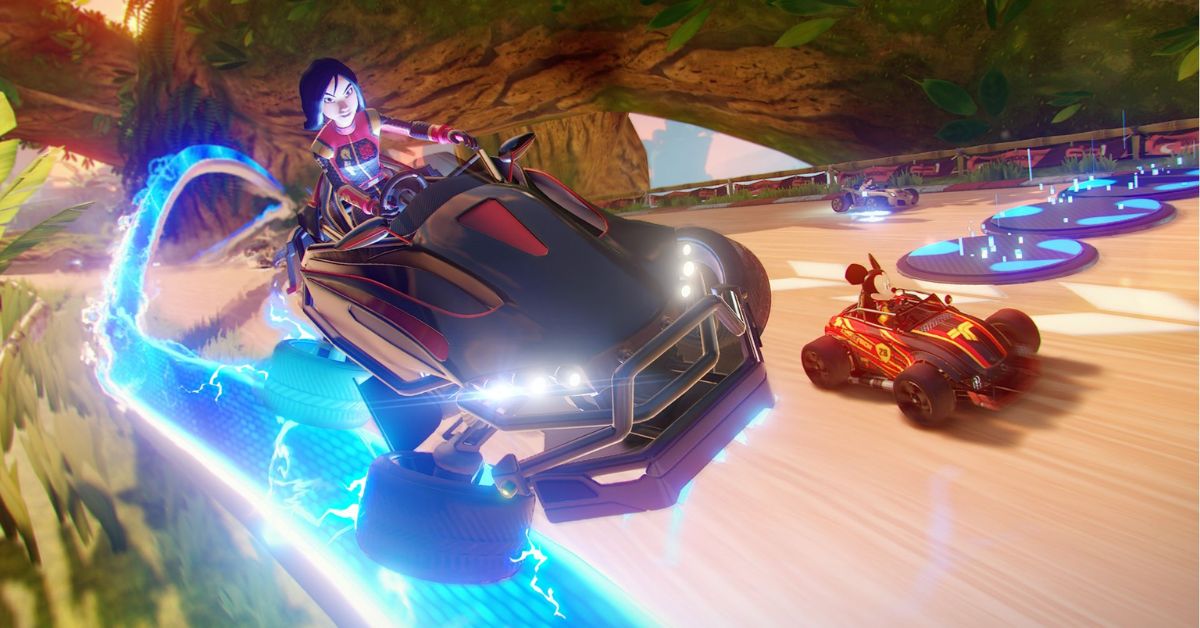 When and How to Join Disney Speedstorm Early Access?
On Tuesday, April 18th, Disney Speedstorm's early access will officially begin for those who pre-order. The roar of the go-kart motors has begun.
Everyone who pre-orders a Founder's Pack for Disney Speedstorm will gain access to the game's early access. It's worth mentioning that pre-orders for Founder's Packs can be placed on PlayStation beginning Monday, March 20th, and that they can be purchased on Steam beginning Tuesday, April 18th.
Check out the following articles for more information on when various video games will be made available:
Where Can I Get Disney Speedstorm in Advance?
As a matter of fact, Founder's Packs for Disney Speedstorm can be purchased in advance. Pre-orders can be made for one of three Founder's Packs, each priced at either $26.99 (Standard), $44.99 (Deluxe), or $59.99 (Ultimate). There is no physical form of the Founder's Packs available.
Pre-order Disney Speedstorm Founder's Packs from the digital shop on your preferred platform.
Nintendo eShop
Microsoft Xbox Store
PlayStation Store (pre-orders open 30th March)
Steam (can purchase from 18th April)
It's important to remember that when the game comes later on this year, it will be completely free to play for anyone. If you pre-order a Founder's Pack, you'll get access to the game early plus a slew of goodies within it.
The contents of a Founder's Pack are as follows:
Standard Founder's Pack
Early Access starting 18th April
Instant unlocks of Mickey Mouse and Donald Duck and another of your choice
Can choose from Baloo, Belle, the Beast, Elizabeth Swann, Mowgli, or Shang
4,000 Tokens (in-game currency)
Two Golden Pass Credits (Season Pass equivalent)
Exclusive Founding Member Racing Suits (Mickey Mouse, Donald Duck, and the bonus character you choose)
Exclusive Founder's Motto and Avatar
Deluxe Founder's Pack
Early Access
Instant unlocks of Mickey Mouse, Donald Duck, and Mulan plus another character of your choice (same list as in Standard)
7,000 Tokens
Two Golden Pass Credits
Exclusive Founding Member Racing Suits and Kart Liveries for Mickey Mouse, Donald Duck, Mulan, and your chosen bonus racer
Exclusive Founder's Motto and Avatar
Ultimate Founder's Pack
Early Access
Instant unlocks of Mickey Mouse, Donald Duck, Mulan, Captain Jack Sparrow, and Hercules plus another character of your choice (same list as in standard)
12,000 Tokens
Three Golden Pass Credits
Founding Member Racing Suits and Kart Liveries for Mickey Mouse, Donald Duck, Mulan, Captain Jack Sparrow, and Hercules (plus your chosen character)
Exclusive Founder's Motto and Avatar
Kart Wheels and Wings for Donald Duck Kart
What Gaming Platforms Does Disney Speedstorm Run on?
Disney Speedstorm may be played on the Nintendo Switch, PlayStation 5, PlayStation 4, Xbox One, Xbox One X, and PC (Steam and Epic Games Store). This kart racing game is available to everyone because it is totally free.
Disney Speedstorm Gameplay and Story Details
The game Disney Speedstorm can be played without spending any money. Early access begins on Tuesday, April 18, and can be accessed by pre-ordering and purchasing Founder's Packs. Nevertheless, the game will be made available to everyone for free later in the year.
Disney Speedstorm puts you in control of Disney and Pixar characters as you compete in kart races across environments taken from popular animated features. Imagine Mario Kart, but with Disney characters.
It's possible to play the game solo or with friends, either online or in a local LAN (local is limited to two players on PS4, Xbox One, and Switch, but four players can join in the fun on the other platforms). One catch, though: you'll need a constant internet connection to play. The Internet is truly a universal platform.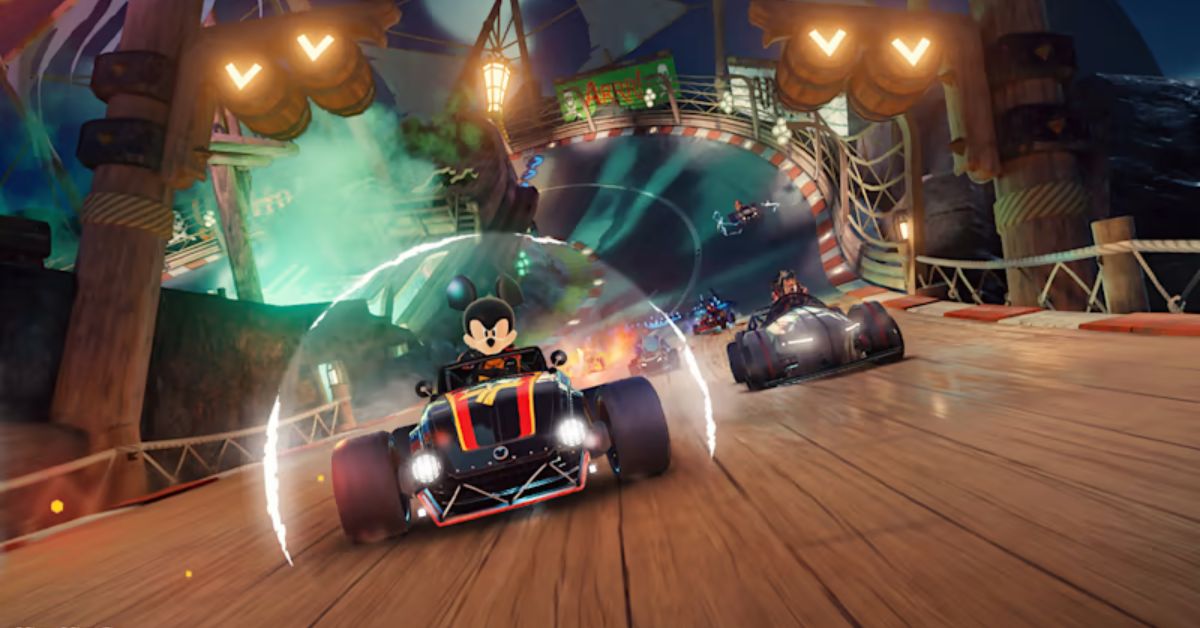 Many game types are available, such as the "Starter Circuit," "Season Tour," "Boss Challenge," and others. When the game is finally out, we'll have a tonne of content to experiment with.
In order to give your racer a performance boost, you can equip it with one or more Crew Members. It seems that four Crew Members can be fastened to a racer at once.
But, given that it's free to play, there will likely be some hoops to jump through before gaining access to other characters, Crew Members, and so on. You can get tokens for free if you meet certain requirements, but you can also pay real money to have them. The Golden Pass (the game's version of a Season Pass) grants access to new racers and other benefits.
As we get closer to the game's complete release later this year, we'll find out more details about all of this and what you start with.
Here are some other articles you should read to find out when new games are coming out:
Disney Speedstorm Characters List
As time goes on, additional playable characters are sure to be revealed and introduced to the game.
Baloo
Belle
Captain Jack Sparrow
Celia Mae
Donald Duck
Elizabeth Swann
Goofy
Hercules
James P Sullivan
Li Shang
Meg
Mickey Mouse
Mike Wazowski
Mowgli
Mulan
Randall Boggs
The Beast
Expect more new characters to be announced and added to the game as time goes by.
Is There a Disney Speedstorm Trailer?
Yes! You can watch the trailer for Disney's Speedstorm down below: