Adam Sandler and Jennifer Aniston are getting back together after four years to star in another round of the murder mystery franchise.
Nick Spitz (Sandler) is a New York City police officer who, in the first film, takes his wife Audrey (Aniston) on vacation to try to save his marriage but instead is framed for the murder of a wealthy old man. A new trailer for Murder Mystery 2 has out, and it looks like the duo will be solving another murder in Paris this time.
The clip commences with the couple at home debating whether or not to attend their buddy Maharajah's extravagant wedding. Audrey advises they decline the invitation because "a lot of people died" at the last big event they attended.
Spitz, however, does not listen, and the wedding proceeds despite the kidnapping of the groom for ransom. Below, please find the trailer for such a film.
With a directing credit to Jeremy Garelick and a screenplay by James Vanderbilt (who also penned the narrative for the first film in the series), when will Murder Mystery 2 be available on Netflix? In this article, we will cover all the details of the sequel.
Here are some more articles about the latest news about Netflix's big releases. Check out the links if you like to watch new Netflix highlights:
When Will Murder Mystery 2 Be Available?
On March 31, 2023, the second installment of "Murder Mystery" will become available on the streaming service Netflix. The project's filming schedule, which included locations in Paris and the Caribbean, concluded in April 2022.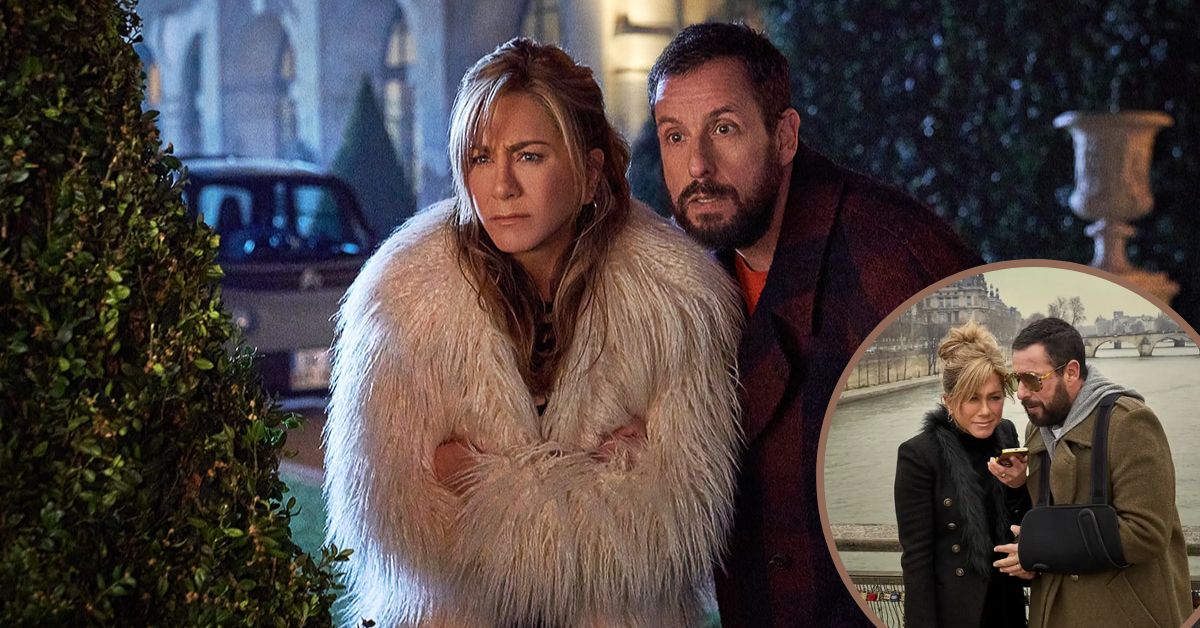 When and Where Was Murder Mystery 2 Filmed?
Murder Mystery 2 began filming in the first quarter of 2022, with principal photography starting in January of that year. Filming took place in Paris and Hawaii, as revealed by the cast and crew on their Instagram accounts, and was completed in three months, with the show premiering in April 2022.
Aniston posted a selfie with Sandler and a couple of set photos to Instagram at the time, captioning them, "Merci Paris, that's a wrap."
View this post on Instagram
Who's in the Cast of Murder Mystery 2?
Sandler and Aniston, who played the lead roles in the first film, will reportedly be the film's primary leads again. On the other hand, Adeel Akhtar will return to his role as the Maharajah, and John Kani will reprise his part as Colonel Ulenga.
The highly-anticipated sequel also features an impressive ensemble cast, including Mark Strong (Tinker Tailor Soldier Spy), Jodie Turner-Smith (After Yang), and Mélanie Laurent (Inglourious Basterds).
Enrique Arce (Money Heist), Tony Goldwyn (Scandal), Zurin Villanueva (The Marvelous Mrs. Maisel), Kuhoo Verma (Plan B), and Annie Mumolo (Bad Mothers) have also been cast.
Here are some more articles related to Netflix's Upcoming Series and Latest Updates. If you love to watch new Netflix dramas, check out the links:
Is There a Trailer for Murder Mystery 2?
Yes, there is! Watch it and get a preview of all the carnage below:
In addition, we now have a new clip from the film to enjoy, which highlights Sandler and Aniston in action.
What is the Plot for Murder Mystery 2?
Everything seems to be heading back toward total anarchy for Nick and Audrey.
The official synopsis reads:
"Four years after solving their first murder mystery, Nick and Audrey Spitz are now full-time detectives struggling to get their private eye agency off the ground when they're invited to celebrate the wedding of their friend the Maharaja on his private island."

"But trouble follows the Spitzes again when the groom is kidnapped for ransom soon after the festivities begin — making each glamorous guest, family member, and the bride herself a suspect."

"MURDER MYSTERY 2 sends Nick and Audrey Spitz on a high-stakes case that finally gives them everything they've ever dreamed of: a shot at their detective agency finally becoming successful… and their long-awaited trip to Paris."
Murder Mystery 2 will be released on Netflix on 31st March 2023.