With some adorable outdoor images, Becky G just confirmed her engagement with Sebastián Lletget. Since that rumors of infidelity are circulating, it is speculated that not everything has been as it seems.
According to Opoyi, the issue was brought on by an Instagram account that claimed he attended a disco named Shoko in Madrid last month. Also, the lady user uploaded a number of Instagram stories about that evening.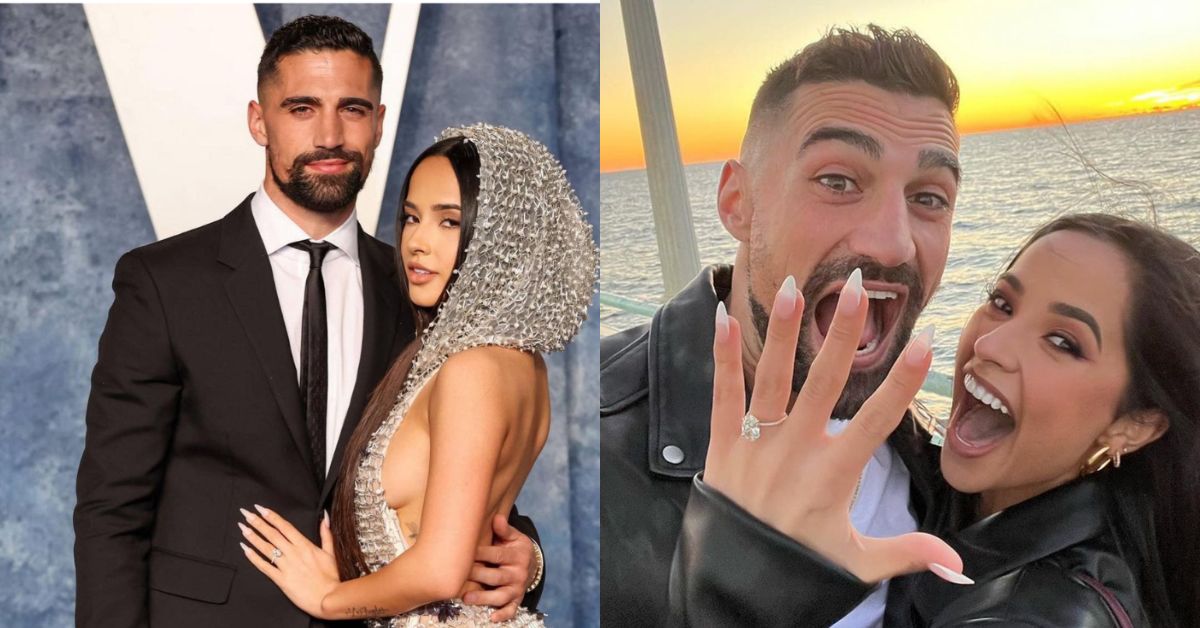 "Sebastian, your boyfriend, cheated on you in February and I have all the proof (…) I can send them to you privately. A lot of the press is contacting me because I will not remain silent," she allegedly posted — addressing Becky directly and making reference to private images she had taken at the time. The screencast, which was published on Pop Crave, also appears to contain direct messages from Lletget.
You may read about the other celebrities who have had relationship problems:
Fans are understandably upset and are prepared to defend him in her defense, as evidenced by the comparable online responses shown in the recent Prime Video series Swarm.
One fan responded, "Becky G: bzrp music sessions vol 55 coming soon," alluding to Shakira's ad*ltery charges that gave rise to her most recent hit song. "The way these unknown men get lucky and still decide to cheat must be studied," another added.