Jewel Kilcher is an American singer-songwriter, actress, and author known professionally by her stage name, Jewel. With her debut album, "Pieces of You," which became one of the best-selling debut albums of all time, she rose to fame in the middle of the 1990s.
Jewel has since written books appeared in films and television shows, and published several CDs. Let's examine Jewel's career and wealth in more detail.
Jewel Net Worth: How Much Money Does She Make Per Year?
Jewel's net worth is estimated to be over $14 million as of 2023. She makes an annual salary of almost $3.5 million. Her music profession, which includes album sales, live performances, and product sales, is the main source of her riches. Her overall net worth is also influenced by her writing and acting careers.
| | |
| --- | --- |
| Full Name | Jewel Kilcher |
| Nickname | Jewel |
| Net Worth | $14 million |
| Salary | $3.5 Million |
| Date of Birth | May 23, 1974 |
| Place of Birth | Payson, Utah |
| Age | 48 years old  |
| Height | 5 feet 5 inches |
| Nationality | American |
| Profession | Writer, Singer-songwriter, Actor |
Jewel Real Estate Investment
Jewel and Ty received $1.4 million for their 1,781-square-foot Hollywood Hills residence in 2009. In addition, the ex-couple possessed a $1.3 million property in Nashville, Tennessee, which Jewel acquired, and a 2,200-acre cattle ranch in Stephenville, Texas, which they bought in 2007 and sold for $335,000 in 2016.
The Early Years of Jewel
In Payson, Utah, on May 23, 1974, Jewel Kilcher was born. She was reared in a Mormon family in Anchorage, Alaska, together with her mother Lenedra, father Attila (also known as Atz Kilcher), older brother Shane, and younger brother Atz Jr.
The family eventually left The Church of Jesus Christ of Latter-day Saints after Lenedra and Atz got divorced in 1981. Niko, who is Atz's child from a previous relationship, is Jewel's other half-brother.
Jewel was raised by Atz in Homer, Alaska, following their divorce, where she lived without indoor plumbing and occasionally played music with her father, who taught her how to yodel, in pubs and hotels in the area.
Jewel received a partial scholarship and went to Interlochen Arts Academy in Michigan to study operatic voice and guitar. After graduating, she relocated to San Diego, California, where she lived in her car and performed in bars and coffee shops.
Jewel Career Success: Hallmark Channel and TV Appearances
In 1993, while performing at The Inner Change coffee shop in San Diego, Inga Vainshtein discovered Jewel. After speaking with Danny Goldberg of Atlantic Records, Goldberg agreed to pay for Jewel to record a demo.
The album "Pieces of You," which was certified 12 times platinum in the U.S. and is one of the best-selling debuts in music history, was released in 1995 after Inga took over as Jewel's manager. It features the songs "Who Will Rescue Your Soul," "Foolish Games," and "You Were Meant for Me."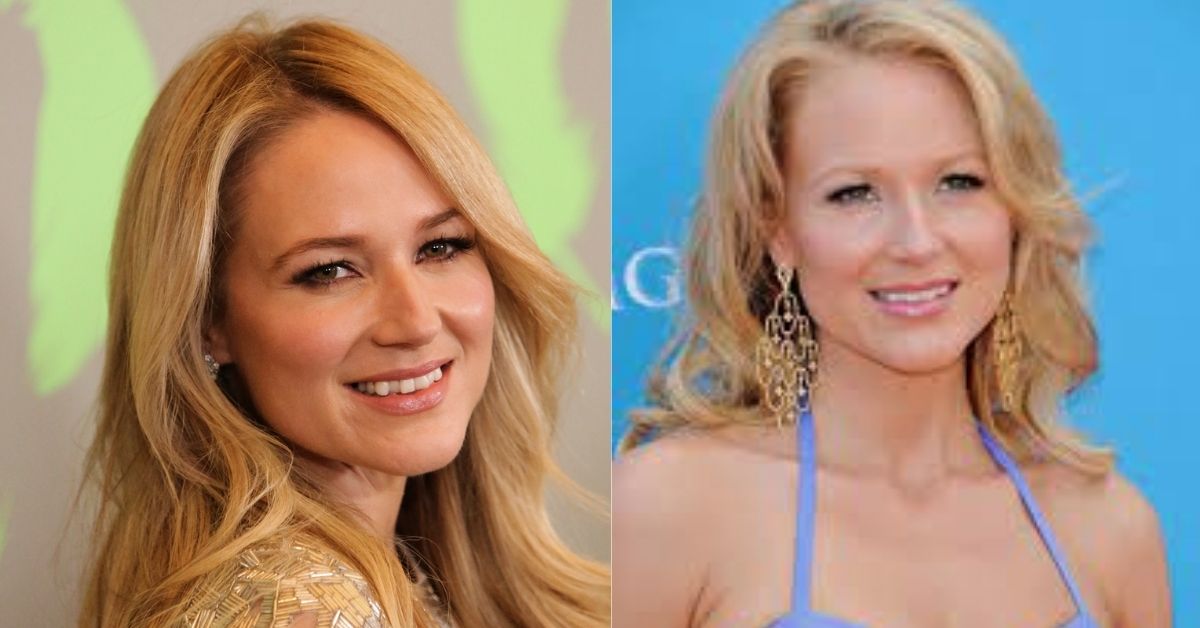 After 11 more studio albums, including "Spirit" (1998), "Goodbye Alice in Wonderland" (2006), and "Picking Up the Pieces," Jewel followed up her spectacular debut (2015).
In 1998, Jewel released "A Night Without Armor," her debut book, which became a "New York Times" best-seller, and performed the national anthem during Super Bowl XXXII.
She appeared in Ang Lee's "Ride with the Devil" the following year and released her autobiography, "Chasing Down the Dawn," in 2000. After Atlantic decided not to renew her contract, Jewel joined Valory Records and had an appearance as herself in the parody movie "Walk Hard: The Dewey Cox Story" in 2007.
"Perfectly Clear," a country album she released in 2008, debuted at the top of the "Billboard" Country Album Chart. After breaking both of her tibias, Jewel was forced to withdraw from "Dancing with the Stars" in 2009.
She played June Carter Cash in the Lifetime film "Ring of Fire" in 2013, and in 2015, she published a new biography titled "Never Broken: Lyrics Are Only Half the Story."
Jewel produced and starred in "Concrete Evidence: A Fixer Upper Mystery," "Framed for Murder: A Fixer Upper Mystery," and "Deadly Deed: A Fixer Upper Mystery" on the Hallmark Channel in 2017 and 2018.
She has made appearances in several TV shows, such as "7th Heaven" (2007), "CSI: Crime Scene Investigation" (2008), and the "Comedy Central Roast of Rob Lowe" (2016).
Here you can check out the net worth of some other famous musicians:
Jewel Personal Life
Sean Penn, an actor, approached Jewel to write a song for his 1995 film "The Crossing Guard" after seeing her on "Late Night with Conan O'Brien." After dating for ten years, she wed rodeo cowboy Ty Murray on August 7, 2008, and on July 11, 2011, their son Kase was born. 2014 saw the couple's divorce.
Jewel has made multiple appearances on the Discovery Channel program "Alaska: The Last Frontier," which features her father and a large number of other relatives.
Before, Jewel's mother managed her business; however, since learning that Lenedra had stolen millions of dollars from her and left her in debt in 2003, Jewel and her mother have been estranged.