The original Mighty Morphin Power Rangers are reunited in a new Netflix special, thirty years after their debut. The fictional project, Mighty Morphin Power Rangers: Once & Always, debuts on April 19. Watch the just-released trailer below in anticipation.
David Yost shares a tweet:
Are you ready to celebrate 30 years of action & adventure with an all-new stand-alone special; Mighty Morphin Power Rangers: Once and Always??? I had so much fun working on this Special! This incredible event will be streaming GLOBALLY on @netflix April 19th! #PowerRangers30 pic.twitter.com/rL1WCmvgBv

— David Yost (@David_Yost) January 17, 2023
Mighty Morphin Power Rangers: Once & Always, which is based on the franchise's motto "once a Ranger, always a Ranger," has the original Rangers come "face to face with a familiar threat from the past. In the midst of a global crisis, they are called on once again to be the heroes the world needs."
Walter Emanuel Jones, who originated the role of Black Ranger Zach, David Yost, who originated the role of Blue Ranger Billy, and Catherine Sutherland, who took on the role of Pink Ranger Kat in Season 3, will all return for the project.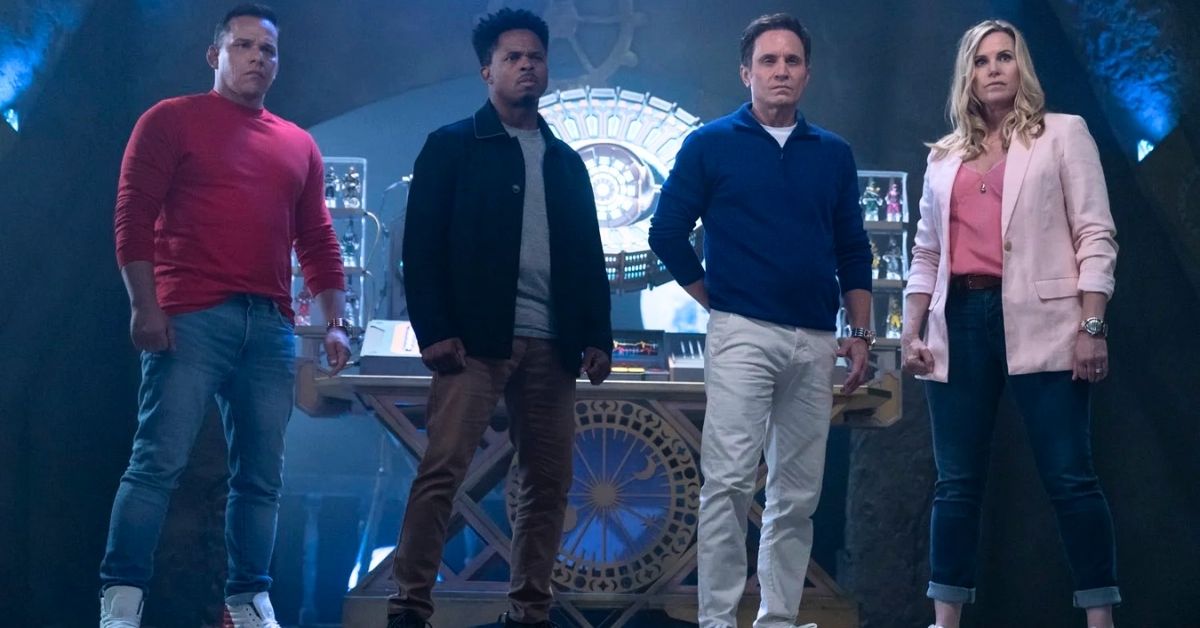 The show will also feature appearances from Season 2 Red Ranger Rocky, Yellow Ranger Aisha, and Black Ranger Adam actors Steve Cardenas, Karan Ashley, and Johnny Yong Bosch.
Jason David Frank, who played the original Green Ranger, will sadly not be present because he passed away last year at the age of 49. Yet it's anticipated that the special would pay him tribute in some form.
The Black, Blue, Yellow, Red, Pink, and Green Rangers are pitted against Rita Repulsa, their longtime foe, who has a new robot body, in the opening scene of the trailer. Before the Rangers unite to save the world, a new cast member named Charlie Kersh, who will play Trini's daughter, is introduced.
Jones and Yost, the longest-running Power Ranger with more than 200 episodes, talked to EW about the Once & Always reunion.
"We went through the audition process together and launched the Power Rangers franchise," Yost said of Jones. "It was such a surreal experience to be on the set of Power Rangers again after 28 years," Jones added.
Here you check more information about Mighty Morphin Power Rangers: 
Mighty Morphin Power Rangers: Once & Always Trailer