Law enforcement found a missing 13-year-old girl from Pico Rivera safe and sound.
According to the Los Angeles County Sheriff's Department, on Sunday afternoon, police in Montebello located Annahi Tejeda emerging from an unattached converted garage in the 500 block of North 4th Street.
According to reports, she was escorted to the Pico Rivera police station for questioning. A male resident was arrested and detained for unrelated crimes at the complex. How he has related to the girl was unknown.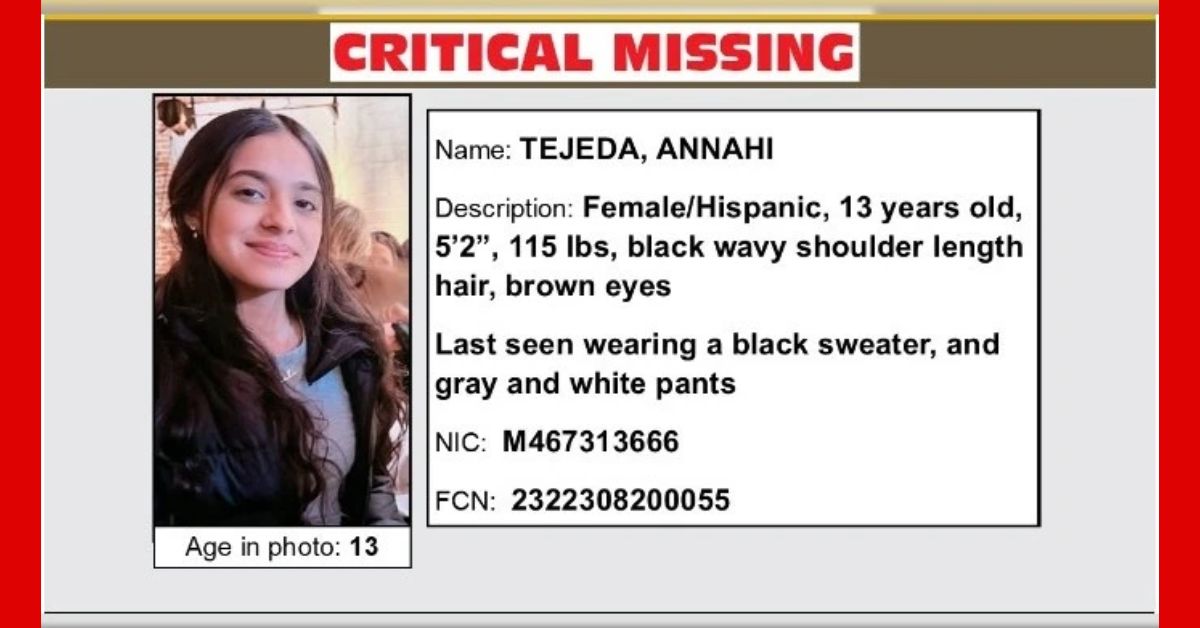 The Sheriff's Department reported that Annahi was last seen at 11:50 p.m. on Wednesday in the 8900 block of Gallatin Road in Pico Rivera. The authorities offered a reward of $10,000 for information leading to her location.
Here are some recent news stories about things close to you. If you want to find out what's going on in your area, you can read the articles below:
KTLA reports that police claimed during a press conference on Saturday that Annahi left her home without her phone after a disagreement with her mother. It's possible that she was going to visit family in Montebello, a town not far away.
Annahi is reportedly a middle school student with "an impeccable attendance record and maintains a 4.0 GPA" at her Rosemead school, as reported by KTLA. Have a Look at a given tweet below for further details.
Report: Missing 13-year-old girl from Pico Rivera reunited with mother https://t.co/ret5JinD4w

— KCAL News (@kcalnews) March 26, 2023
On Saturday, the teen's relatives begged for her safe return at a press conference with sheriff's deputies. Family members said that she had been away for three days, during which time she had neither contact nor means to sustain herself financially.
The Sheriff's Office expressed gratitude to the public for their assistance throughout the search but provided no further details.
Read the most up-to-date articles on Leedaily.com to find out what's happening in your area.