The "undisputed queen of Tejano music," Selena Quintanilla, was murdered by a woman who claimed to be her biggest fan, Yolanda Saldívar, on March 31, 1995.
The 23-year-old Selena was well on her way to revolutionizing the music business when she tragically passed her. Even before she became the first Tejano singer to win a Grammy, Selena had developed a devoted fanbase, one that saw her sell out the Houston Astrodome for three consecutive years. Recording her debut album in English, which was sure to increase Selena's already massive fan base, was already underway.
When Saldívar, then 34, fatally shot the singer outside a Days Hotel in Corpus Christi, Texas, all that momentum came to a halt, along with all the promise it had for Latinx music artists.
Tribute shows, critically praised biopics starring Jennifer Lopez, Netflix series, and investigative specials have all examined Selena's legacy and unrealized potential since her death. Selena's sister Suzette Quintanilla told NBC, "Her influence and relevance has only grown through the generations."
It's estimated that Selena would be 49 years old if she were still with us today. Furthermore, the story of Selena's career-ending is inextricably linked to any discussion of her career. Season 2 of Netflix's Selena: The Series stars Christian Serratos as Selena and Natasha Perez as Saldívar, and it focuses on the singer's relationship with Saldívar.
What the TV drama leaves out about the killer of the icon is detailed here.
Who is Yolanda Saldívar?
Yolanda Saldívar had a reputation as Selena's biggest fan while she was still alive. True story: she uprooted everything for Selena.
Formerly a nurse, Saldívar left her work to devote herself full-time to the Selena Fan Club, which she started in 1991. Being a trusted member of Selena's inner circle, she was given control of the singer's two Texas stores in 1994. An interview Saldívar gave to 20/20 claims that Selena referred to her as "mom."
But there was a shadowy side to their friendship. Saldívar was reportedly possessive to the point of obsession with Selena, according to those who knew her. "A woman who moved into an apartment with Yolanda discovered that Yolanda didn't just have pictures of Selena on her walls—the whole place was 'like a shrine,'" an article in Texas Monthly reads.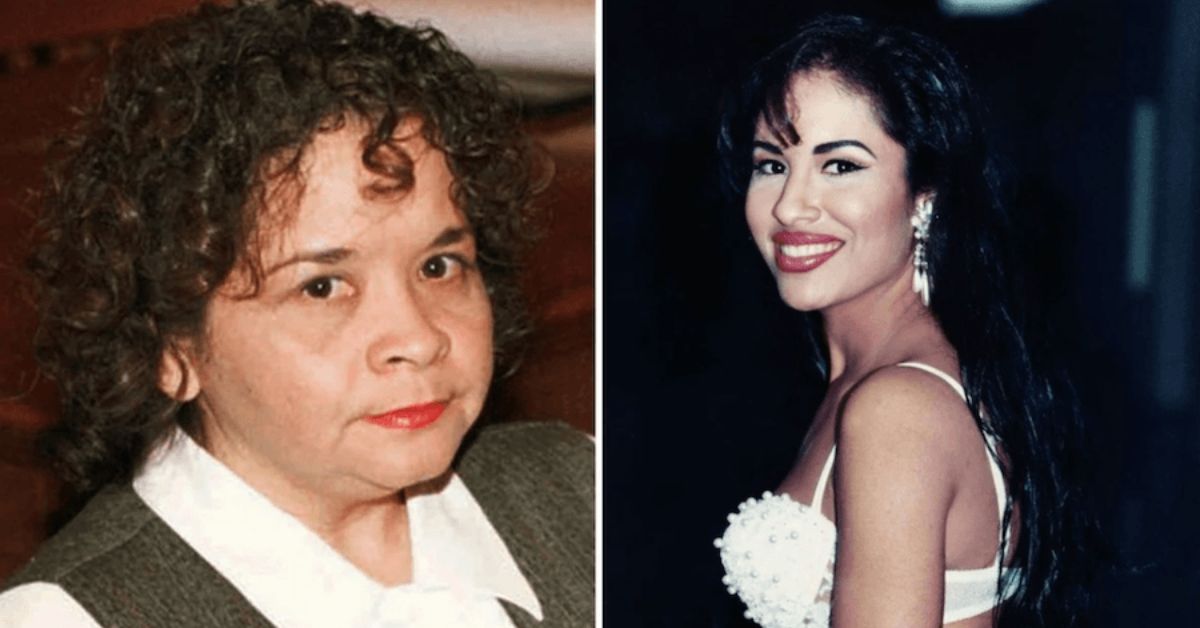 Martin Gomez, a fashion designer for one of Selena's boutiques, worked in the same office as Saldívar before he was driven out of town by her erratic behavior. "She was very vindictive. She was very possessive of Selena. She'd get, like, very angry if you crossed her. She would play so many mind games, say people had said things they hadn't said," Gomez told The Washington Post. "So many things would happen to the clothing I was working on. I knew that I had finished a certain piece, but I would come back from a trip to New York and the hems would be ripped out. It was very strange."
Customers quickly began to express dissatisfaction with their orders' status. In addition to being a poor manager, Saldívar was probably also stealing from the stores. Evidence of Saldívar's theft from Selena's stores and fan groups was discovered by Selena's father, Abraham Quintanilla. The Quintanillas addressed Saldvar on March 9 about her behavior. A quote from Abraham's 1995 interview with UPI reads, "I told her that I was going to go to the police and launch an investigation for theft."
After that argument, Saldívar decided to buy a revolver. On the 31st of March, Selena and Saldívar reunited, initially to transport Saldvar to the hospital. When in Monterrey, Mexico, Saldívar said she was s*xually assaulted. The two then went back to the Days Hotel, where Selena reminded Saldvar of his pledge to provide her with the missing financial documents.
Selena's major artery was severed when she was shot in the lower right shoulder while in Saldívar's room. Saldívar followed Selena out of the room. After identifying her attacker as Saldívar, she went to the hospital, where she was pronounced dead upon arrival.
After a nine-and-a-half-hour standoff, authorities were able to apprehend Saldívar. I didn't set out to hurt anyone. She reportedly told police: "I didn't mean to do it. I didn't mean to kill anybody" as she put the gun to her head, as reported by the L.A. Times.
Saldívar Claims That She Accidentally Shot Selena
Saldívar still claims that shooting Selena was an accident all these years later. "Yolanda, I don't want you to kill yourself," she said as she opened the door. According to the L.A. Times, Saldívar informed authorities that the revolver went off after he urged his wife to close the door. Times. Saldívar reiterated the incident while speaking to 20/20 News.
The jury at Saldívar's trial in October 1995 likely agreed with Abraham, who thought his daughter was killed in a crime of passion, despite Saldívar's not-guilty plea. "It was no accident," he said on  Univsion's Primer Impacto. "It was a moment of rage because she was being fired."
Following two hours of deliberation, the 12-person jury found Saldívar guilty of first-degree murder.
Where is Saldívar Now?
Saldívar is in a prison. Saldívar, now 60 years old, was sentenced to life in prison and is incarcerated at the Mountain View Unit, a high-security women's prison in Gatesville, Texas. She will be available for parole in the year 2025.
"When it comes to my family and me, we don't care if they release her today," Abraham told Primer Impacto. "They can let her go. Nothing will bring my daughter back."
The Series Selena Portrays Her
The Netflix series Selena: The Series honors the singer's history and legacy. The first few episodes take place in the town where Selena grew up when she was the star of her family band, Selena y Los Dinos. Abraham (Ricardo Chavira) receives a call from Yolanda (Natasha Perez) in the season one finale, asking him to manage the fan club. In season 2, as the series nears its climax, Yolanda will play a larger part.
Pérez Discussed His Role as Saldívar in the Show
Pérez has never met Saldívar, even though she is still alive. She told Entertainment Weekly, "I requested permission to meet her, but to honor the family we decided it would be best for me not to." Instead, Pérez used a variety of resources, including online articles and microfilm from the Laredo, TX library, to be ready for the part.
Pérez's methods for truly morphing into Saldívar are surprising: she sought aid from a clown teacher to perfect Saldívar's mannerisms. "I told him, 'This is a hard one for me to portray,'" Pérez explained. "Her head has different movements than her body. She also speaks like a little girl. So, I studied with him over Zoom," she explained to Remezcla.
To read more of the most up-to-date and breaking news, visit Leedaily.com.