Elon Musk has once again let his mind run wild, which led to the strange sight of a doge meme replacing the Twitter logo on the homepage. Many of us are wondering what he was thinking when he did this.
Musk has made big changes to the popular social media platform before, and the way it looks now is very different from how it was just a year ago.
Many Twitter users are wondering if the billionaire's recent change of the Twitter homepage logo to a Doge meme was a late April Fool's Day joke or if it will stay that way. Some news stories have said that the second-richest person in the world might be having a bad day because of his Dogecoin lawsuit.
It's important to note that the switch to the Doge meme logo with a Shiba Inu is currently only seen on the web version of Twitter. On the Android app, the blue bird logo is still more prominent.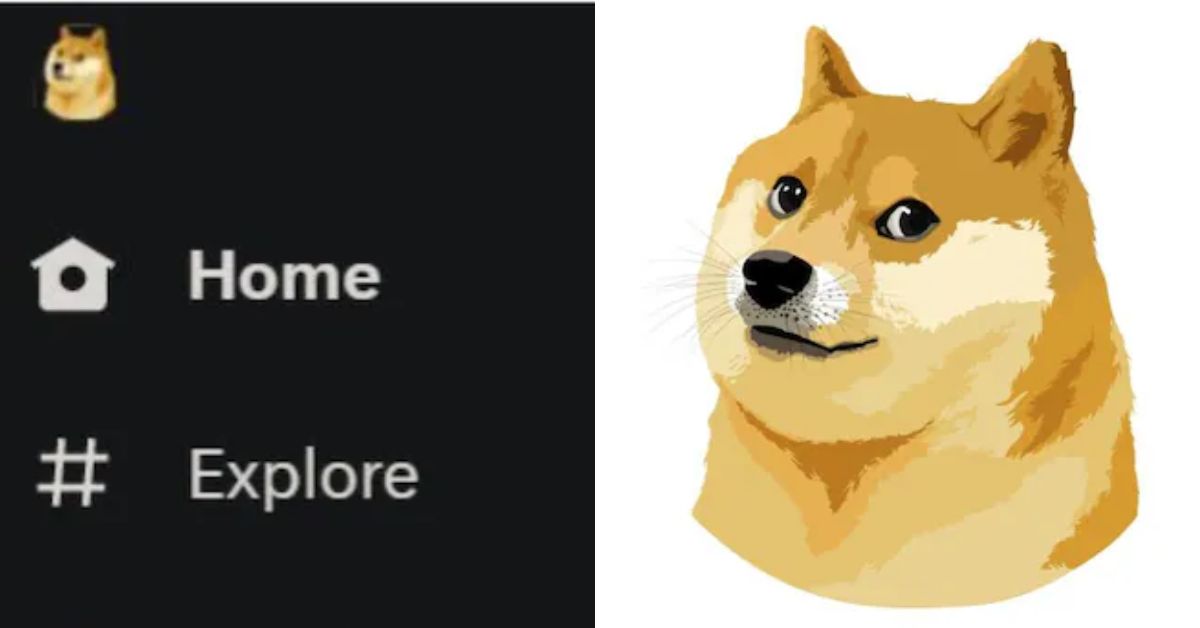 The Latest Twitter News That Everyone Is Talking About:
Even though everyone knows that Elon Musk likes Dogecoin, it looks like his recent decision to change the Twitter logo to a Doge meme may have been influenced by a promise he made to a user before becoming CEO of the world's largest social media company.
Musk had a conversation with the user in which he asked if there was a need for a new platform. The user suggested that Musk should take over Twitter and change the logo to a Doge meme.
Musk had previously posted a picture of a "Doge" meme sitting in a chair and wearing a CEO t-shirt, with the caption "The new CEO of Twitter is awesome."
Elon Musk Twitter Post:
— Elon Musk (@elonmusk) April 3, 2023
As promised pic.twitter.com/Jc1TnAqxAV

— Elon Musk (@elonmusk) April 3, 2023
Reuters says that investors have filed a $258 billion lawsuit against Musk. They say that he ran a pyramid scheme to support the cryptocurrency Dogecoin. The investors say that Musk purposely pushed up the price of Dogecoin by more than 36,000% in two years and then let it crash.
Dogecoin was made by software engineers Billy Markus and Jackson Palmer in 2013 as a jokey take on other cryptocurrencies on the market. Dogecoin prices have gone up again because of Musk's recent actions.
A Bloomberg report said that the value of the cryptocurrency went up by as much as 30% after Twitter used the Doge meme logo on its homepage.