Virgin Orbit, owned by Richard Branson, has filed for Chapter 11 bankruptcy due to the company's inability to raise funds for future operations after a botched mission earlier this year.
The majority of the firm's employees were let off last Friday. On Monday, the company filed for bankruptcy with the U.S. Bankruptcy Court for the District of Delaware to liquidate its assets.
According to Virgin Orbit, Branson's Virgin Investments Ltd. provided $31.6 million in debtor-in-possession finance. Once the bankruptcy court authorizes the financing, Virgin Orbit will have the liquidity it needs to continue operating. At the same time, it tries to sell itself, according to CEO Dan Hart.
"The team at Virgin Orbit has developed and brought into operation a new and innovative method of launching satellites into orbit, introducing new technology and managing great challenges and great risks along the way as we proved the system and performed several successful space flights – including successfully launching 33 satellites into their precise orbit. While we have taken great efforts to address our financial position and secure additional financing, we ultimately must do what is best for the business. We believe that the cutting-edge launch technology that this team has created will have wide appeal to buyers as we continue in the process to sell the Company. At this stage, we believe that the Chapter 11 process represents the best path forward to identify and finalize an efficient and value-maximizing sale," said Dan Hart, CEO of Virgin Orbit.
On April 4, Joey Roulette posted a tweet on his official Twitter page saying, "Virgin Orbit has filed for Chapter 11 bankruptcy protection in the U.S. Bankruptcy Court in Delaware, listing assets and liabilities between $100 million and $500 million."
Virgin Orbit has filed for Chapter 11 bankruptcy protection in the U.S. Bankruptcy Court in Delaware, listing assets and liabilities between $100 million and $500 million. https://t.co/HO7SecbaKX

— Joey Roulette (@joroulette) April 4, 2023
In its bankruptcy filing, the Long Beach, California, firm stated it had between 200 and 999 creditors. As of September 30th, according to a regulatory filing, its total assets were around $243 million, while its total liabilities were around $153.5 million.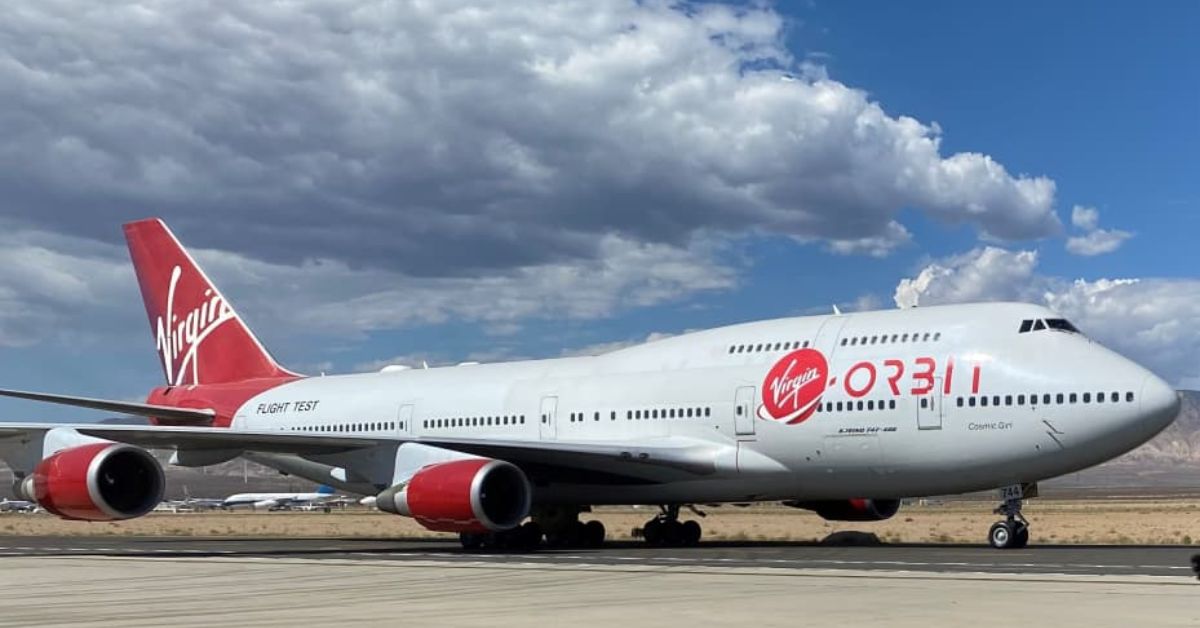 Almost 85% of Virgin Orbit's workers, or 675 people, were let go last week. The corporation suspended all operations just before the announcement because of rumors of impending layoffs. Virgin Orbit announced at the time that it was suspending operations. However, it did not specify for how long.
If you're looking for even more recent news and headlines, have a look at the articles we've provided below:
In January, a rocket's upper stage unexpectedly shut down, ruining Virgin Orbit's attempt to launch the first satellites into orbit from Europe. It was disappointing news for Britain, which had hoped the launch from Cornwall in southwestern England would pave the way for new commercial spaceflight options.
Terran Orbital tweeted on April 4, 2023. For further information, please read the entire tweet provided below-
#RonEpstein of @BankofAmerica named Terran Orbital a leading space industry company: (@NYSE: LLAP).

Watch via @CNBC: https://t.co/DnQGKs3jFi#TerranOrbital $LLAP #spaceindustry #satellites #stock #invest #space #investinspace #thankyou

— Terran Orbital (@TerranOrbital) April 3, 2023
The business reported in February that the rocket's engine overheated and other components failed over the Atlantic Ocean because the fuel filter had become dislodged.
In 2017, British billionaire Branson created Virgin Orbit to compete in the market for launching tiny satellites into space. The company is publicly traded on the Nasdaq stock exchange. Its LauncherOne rockets can be deployed with greater agility than from stationary launch sites because they are fired from modified Virgin passenger flights.
Here are some articles from the latest news sources. Read the linked articles below for more information:
Frequently Asked Question
What is Virgin Orbit?
Virgin Orbit went public in 2021 with a blank check, raising $255 million less than anticipated. Virgin Orbit, which spun out from Branson's space tourism company Virgin Galactic in 2017, air-launches rockets from beneath a modified Boeing (BA.N) 747 airliner to loft satellites into orbit.
Is Virgin Orbit the Same as Virgin Galactic?
Virgin Orbit is a subsidiary of the Virgin Group that offers small satellite launch services. The firm was founded in 2017 as a spin-off of Richard Branson's Virgin Galactic space tourism venture to develop and commercialize the LauncherOne rocket, a previous Virgin Galactic project.
Is Virgin Orbit Going Out of Business?
Sir Richard Branson's rocket company, Virgin Orbit, has announced that it will lay off 85% of its workers due to a lack of new investment. According to media sources, the company will likewise suspend operations in the near future.
Connect with us on leedaily.com for more latest news and the latest headlines as they happen.