Barbie, a famous doll made by Mattel, has been a favorite toy for kids all over the world for a long time. "Barbie," a live-action movie, will be the first time the famous doll will be seen on the big screen. Fans of the well-known toy have been eagerly waiting for the movie to come out, and their excitement has only grown since the trailer and posters came out.
The movie's world can be seen in the new trailer and posters, which give fans a taste of what's to come. The "Barbie" movie looks like it will capture the attention of both young and old viewers with its colorful images and exciting action scenes. The movie is sure to be a hit with both fans of the famous doll and regular moviegoers, thanks to its upbeat tone and positive message.
Here you can also check our recent articles:
Barbie Trailer Posters Released
The most recent trailer and posters for Greta Gerwig's eagerly awaited Barbie movie, which opens in theaters on July 21, have been released by Warner Bros. See the new character posters gallery here.
The new trailer, which precedes a teaser that teases the characters' entry into the so-called "Real World," shows a little more of the dazzling Day-Glo world of Barbie Land, which is home to the iconic Mattel doll Barbie (Margot Robbie) and her boyfriend Ken (Ryan Gosling), in contrast to the teaser's memorable homage to Stanley Kubrick's classic film 2001: A Space Odyssey, narrated by Helen Mirren.
In addition to Christopher Nolan's much-awaited historical drama Oppenheimer for Universal and Lionsgate's horror-thriller Cobweb starring Lizzy Caplan, Antony Starr, and Cleopatra Coleman, Gerwig's most recent film, which she co-wrote with her husband Noah Baumbach, is set to debut against.
Barbie will be banished from her realm of dolls and embark on an adventure among actual people in the movie, which was only vaguely hinted at in a trailer released last December. To reside in Barbie Land is to exist as an ideal being in an ideal setting. Unless you are experiencing a severe existential crisis.
The official account of Barbie Movie shared a tweet on Twitter: 
Meet our Barbies and Kens ✨#BarbieTheMovie pic.twitter.com/KO2pwszXNJ

— Barbie Movie (@barbiethemovie) April 4, 2023
The teaser hinted that you might be a Ken. The live-action Barbie movie, co-written by Gerwig and Noah Baumbach, teased Gosling's Ken and Robbie's Barbie with first-look images back in June. Robbie said that the movie aims to defy expectations when discussing it with The Hollywood Reporter in December 2020. The actress, who was first linked to the project back in 2018, stated, "We appreciate the things that feel a little left of center."
We want to be like,
"Whatever you're thinking, we're going to give you something different – the thing you didn't know you needed." "Something like Barbie where the IP, the word itself, people instantly get an idea of, 'Oh, Margot is playing Barbie, I know what that is."
Can we surprise folks while also paying homage to the IP and the fan base? And if we can accomplish all of that while igniting a smart debate, we will be operating at full capacity. The movie is "not simply some ditzy movie about a doll," according to Rhea Perlman, who appears in the movie but isn't shown on any of the posters.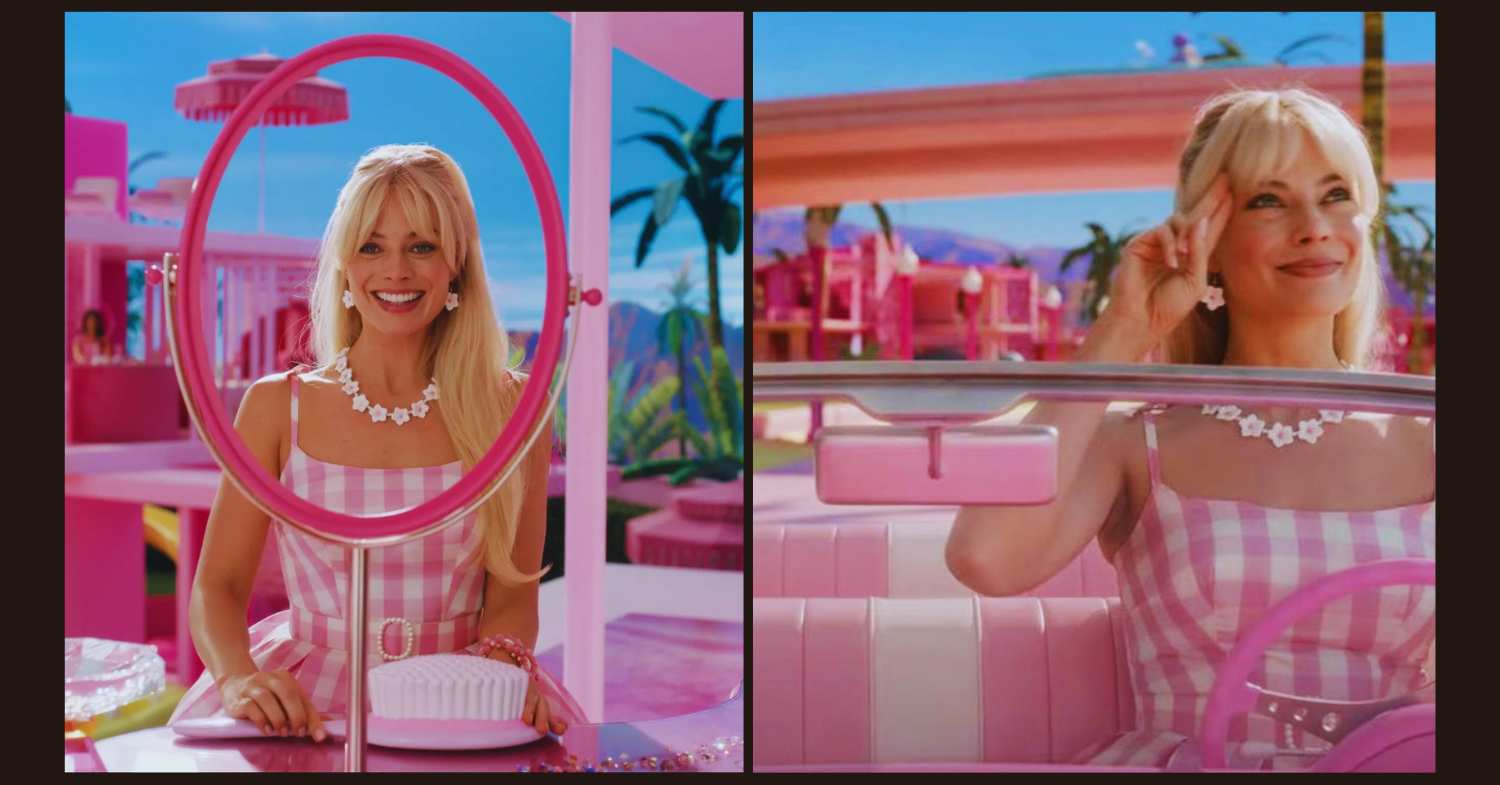 The movie is going to be fantastic. Margot Robbie plays the lead Barbie, and Greta Gerwig does a fantastic job of directing. It's unique, rather lovely, and a lot of fun. Yet when she appeared in November on Lipa, the actress who plays Barbie, on her podcast At Your Service, Gerwig admitted that taking on the property was a little daunting. The fact that it was terrifying made it exhilarating, she remarked.
When I first started writing it, I had dizziness and wondered, "Where do you even begin, and what would be the story? And I believe it was the knowledge that it would be a terrifying experience that gave me the feeling. Typically, the best material is found there, when you are thinking,
"I am frightened of that." Everything that could potentially end your career makes you think, "I should probably do this.
If you want to be the first to know about the most recent and groundbreaking news, follow us on Twitter.