Basketball fans are likely to have heard of Reggie Bullock. Since he was drafted in 2013, when he became a professional basketball player, he has been in the news. Reggie has shown that he is a good player over the years. He has played for a number of teams, including the Los Angeles Clippers, the Detroit Pistons, and the New York Knicks.
Reggie Bullock has a large net worth because of how well he has done on the court. In this article, we'll take a closer look at Reggie Bullock's wealth and talk about some of the things that have helped him get there.
Reggie Bullock Net Worth
Reggie Bullock's net worth is estimated to be around $12 million. His career as a professional basketball player has contributed significantly to his riches. He has signed numerous contracts with various organizations throughout the years, greatly increasing his net worth. He has additionally made money via sponsorships and endorsements.
| | |
| --- | --- |
| Net Worth: | $12 Million |
| Age: | 32 |
| Born: | March 16, 1991 |
| Gender: | Male |
| Height: | 2.01 m |
| Country of Origin: | United States of America |
| Source of Wealth: | Professional NBA Player |
Check out the following articles to learn more about the fortunes of various celebrities:
How Does Reggie Bullock Spend His Money?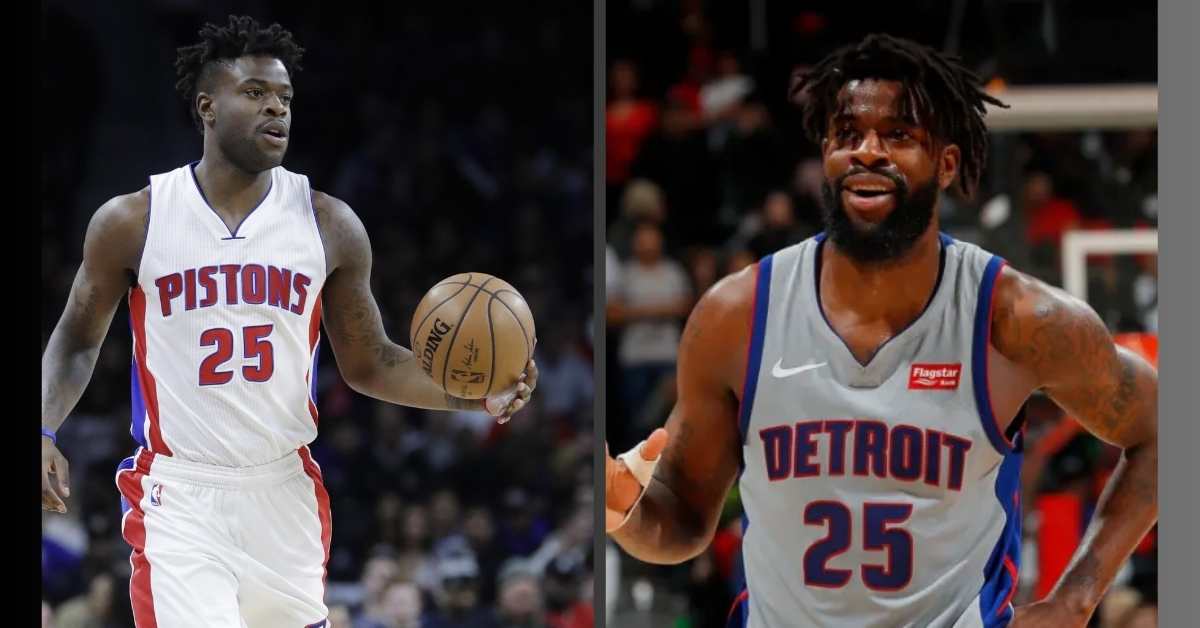 Reggie Bullock has enough cash to spend every day for the rest of his life at the most expensive restaurants in the world, but he has decided to invest it in something much more remarkable. He bought Bullock Caye, a five-acre island in Belize, in 2022, with plans to use the site to construct a sizable holiday home for his family as well as eight rental properties.
Though no specific plans have been established as of yet because he recently bought the island, he also intends to construct a spa, basketball court, and restaurant there. If all is said and done, Bullock Caye will undoubtedly be popular with tourists seeking a getaway from the most costly cities in the US and a trip to a lush tropical paradise.
Reggie Bullock: High School to NBA Draft
Basketball was Reginald Ryedell Bullock's first sport in high school. On March 16, 1991, he was born in Baltimore, Maryland. Over his high school career, he led the Kinston High Vikings to three state title games, winning two of them. Alongside Kendall Marshall, Tobias Harris, and Kyrie Irving, he was selected to play in the 2010 McDonald's All-American game.
He pledged to attend the University of North Carolina, and during his rookie season in 2010, he was sixth on the team in scoring. During his sophomore season, he led UNC in three-pointers made and scored 9.9 points on average across more than 100 games. Before entering the 2013 NBA draft and forfeiting his last two years of eligibility for NCAA basketball, he played for two seasons.
Reggie Bullock's Career Has Turned Around
Reggie Bullock was selected by the Los Angeles Clippers with the number 25 overall pick in the 2013 NBA Draft, and he played for their NBA Summer League squad. He scored two points in his NBA debut against the Los Angeles Lakers in October 2013. Bullock was traded to the Phoenix Suns in 2015, but in July of that same year, he was traded once more, this time to the Detroit Pistons.
He re-signed with the Pistons in 2017, the year after surpassing his previous career high of 24 points in a victory over the Orlando Magic. He was signed by the Knicks in July of 2019 and made his Knicks debut in January of 2020 after recovering from cervical disc herniation surgery. In 2019, he was traded from the Pistons to the Lakers.
Bullock made his NBA debut with the Dallas Mavericks in 2021, earning three points in his team's contest with the Atlanta Hawks.
Check out the following articles to learn more about the fortunes of various celebrities:
Reggie Bullock's Professional Career
The Los Angeles Clippers selected Bullock with the number 25 overall choice in the 2013 NBA Draft. He entered into his first professional deal with the Clippers on July 11, 2013. In time for the 2013 NBA Summer League, he then joined the Clippers. On October 29, 2013, Bullock made his NBA debut against the Los Angeles Lakers, scoring two points.
Bullock was acquired by the Phoenix Suns on January 15, 2015, as part of a three-team deal that also included the Boston Celtics. Eleven days later, in a 120-100 loss to his former team, the Clippers, he made his Suns debut. He was given a contract with the Bakersfield Jam of the NBA Development League on January 29.
The Suns summoned him back three days later. He was reassigned to the Jam on February 7. He was called back four days later. On February 25, 2015, Bullock went on to make his first basket with the Suns in a 110-96 victory over the Denver Nuggets.