Here's all we know about Dreamworks' upcoming Shrek 5, including when it'll be released, who'll be in it, what it'll be about, and when we can expect to see the first teaser.
When it was first released in 2001, the original Shrek film made over $450 million worldwide. There have been several offshoots and three sequels to the original film based on the green ogre since then.
When Shrek Forever After hits theaters in 2010, it was meant to be the green ogre's final big-screen appearance. Fans have been hoping for years that the ogre from the swamp will return to the big screen in a fifth Shrek feature.
Let's discuss the latest information regarding Shrek 5 (its release date, its cast, etc.).
When Will Shrek 5 Come Out?
There is no official date set for the premiere of Shrek 5. Eddie Murphy said it was supposed to be out in 2020. That time, though, was certainly canceled. There have been rumors that the film's release date is set for May of 2023, although the studio has made no official announcement or even hinted at such a date.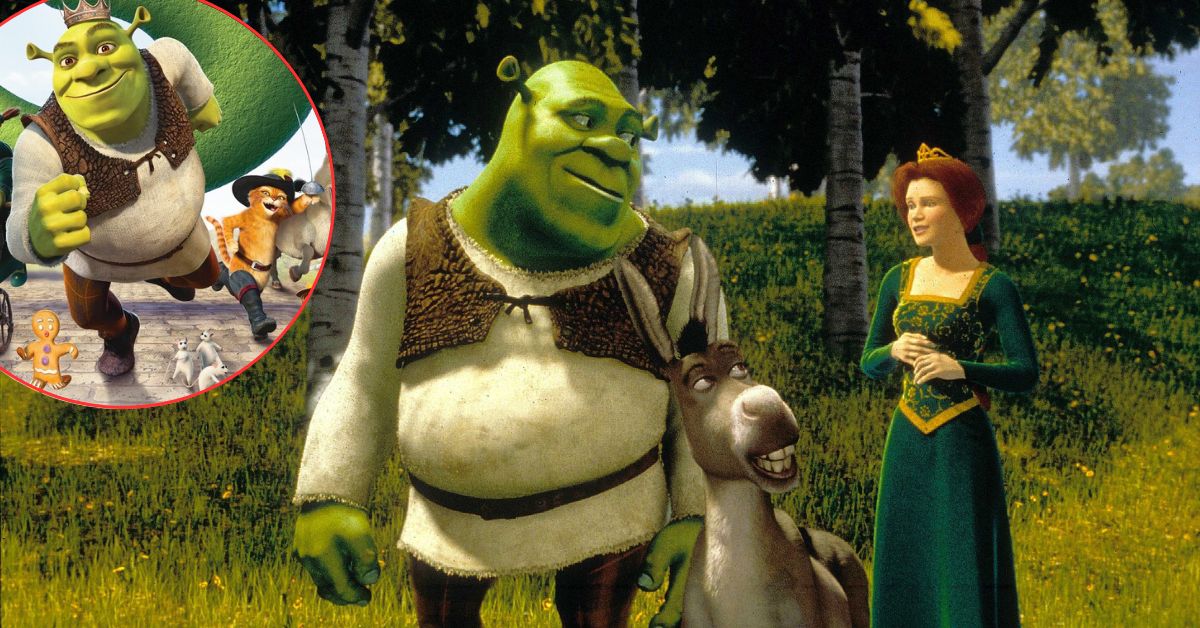 Based on what we know thus far, the movie could premiere in either 2024 or 2025. CEO of Illumination Chris Meledandri recently revealed the development of a fifth film starring the original ensemble.
While we wait for more news, check out our list of the best family movies. We also have a guide breaking down the best 2023 movies on the way to cinemas:
Who Would Play What Roles in Shrek 5?
Despite DreamWorks' silence on the subject, it seems safe to assume that the film's four primary protagonists will return for the sequel.
Here's how that would shake out:
Mike Meyers as Shrek
Eddie Murphy as Donkey
Cameron Diaz as Princess Fiona
Antonio Banderas as Puss in Boots
Chris Meledandri, CEO of Illumination, had previously discussed reuniting the original cast in an interview with Variety.
"When you look back on those vocal performances they're awesome, and while you certainly could make a case for a complete reinvention, I find myself responding to my own nostalgic feelings of wanting to go back to those characterizations," he said.
"The challenge for us has been to find something that really does feel like it's not simply yet another film in a series of sequels."
Murphy recently told ETalk he could film Shrek 5 in "two seconds."
"I'd absolutely be open if they ever came with another Shrek, I'd do it in two seconds. I love Donkey," Murphy said. "You know, they did Puss in Boots movies. I was like, 'They should have did a Donkey movie. Donkey is funnier than Puss in Boots.' I mean, I love Puss in Boots, but he ain't funny as the Donkey."
We expect the cast to return," We anticipate the cast coming back. Talks are starting now, and every indication that we've gotten is there's tremendous enthusiasm on behalf of the actors to return."
What Do We Know About the Story of Shrek 5?
Unfortunately, we don't know anything about the narrative of Shrek 5. There have, however, been certain leaks over the years that have provided some new details.
Shrek 5 is going to be a "very major reimagining" of the franchise, as acclaimed screenwriter Michael McCullers said back in March 2017. He also added: "There's been four movies and a lot of material, so the characters are pretty beloved and they're great characters, but you also have to think of a pretty new take at that point."
In May of 2022, Mike Meyers expressed his excitement about the prospect of making a new Shrek film every year.
Even in a little different version of the Shrek universe, it's clear that Meyers is eager to return to the role he made famous. The next installment in the Shrek series may not be announced for some time.
Has a Trailer Been Released for Shrek 5?
Neither a trailer nor any photos or clips from Shrek 5 have been released as of yet. There is no trailer for "Shrek 5" just yet, but you may get a glimpse of what to expect by watching "Shrek Forever After."
Check out our top family movies while we wait for news. We also offer a 2023 movie guide:
Who Will Be the Villain in Shrek 5?
Not much is known about Shrek 5's plot, including who the evil would be. In Shrek Forever After, the villain, Rumpelstiltskin, was vanquished by Shrek and his friends.