Wellmania, Netflix's ripe parody of the wellness industry, premiered in the same week Gwyneth Paltrow became an online addict. Detoxing, cupping, and colon flushing are all covered in the eight-part dramedy marketed as the "Bondi Cleanse," which squarely targets Goop and its imitators.
After collapsing in her native Australia during a quick visit, Liv (played by Instagram spoofing star Celeste Barber) embarks on a wellness journey to get her green card.
In order to receive the medical "okay" and return to New York and her dream job as a TV show judge, the binge-drinking, cocaine-snorting, funny but sometimes selfish culinary writer must reverse years of YOLOing.
When the cleanse goes wrong, as it eventually will, Liv and the show go into the more brooding, contemplative zone of Fleabag, peppered with Miranda's comedic gaffes. Now that Netflix's original series Wellmania has broken into the streaming service's top 10, viewers may wonder what the show's future holds beyond its debut season.
We've recently written top posts about when new movies and TV shows are coming out. Check the links below to find out when your favorite movie is coming out.
When Will Wellmania Season 2 Be Available On Netflix?
No announcement regarding season two's potential airing has been made as of yet.
Netflix is famously secretive, but if a show is popular with viewers, the streaming giant will likely announce a renewal within a few months. It may be some time before we learn the fate of the shows, as the first season just premiered last week (March 29).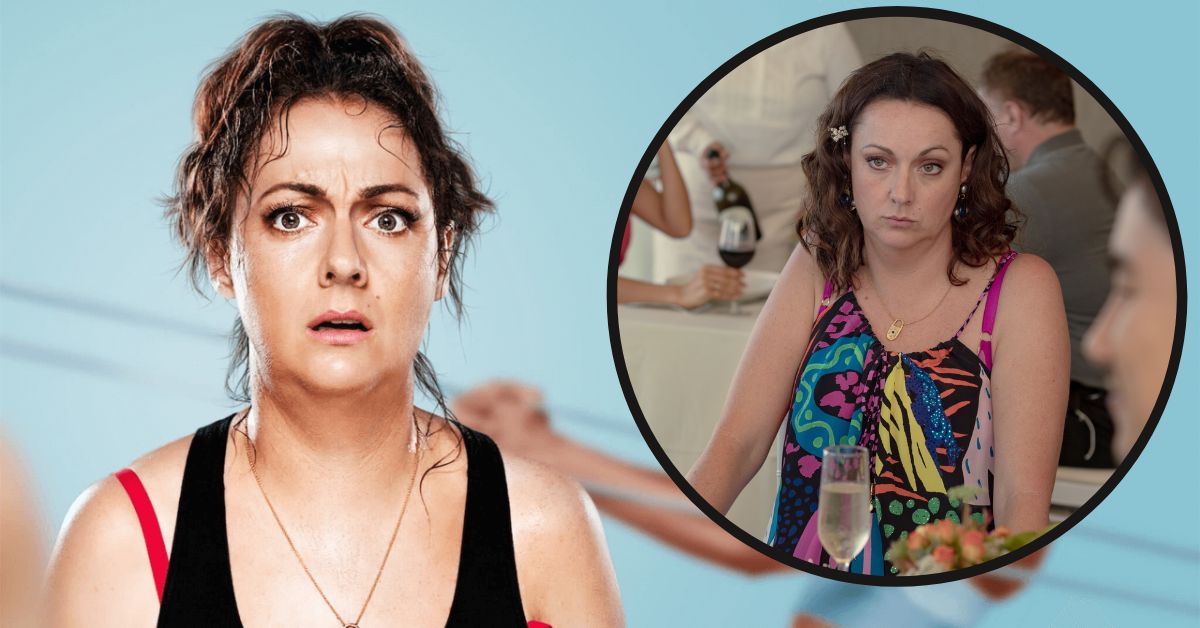 Assuming that Wellmania is well received by viewers (which it seems to be, based on Netflix's homepage), we shouldn't expect fresh episodes to drop until at least the spring of 2024 at the earliest.
You should save this page and return to it regularly to see any updates.
Who Will Be Starring In Wellmania Season 2?
Celeste Barber's performance as Liv Healy is integral to the series' success. She has admired the book that inspired the program, Wellmania: Misadventures in the Quest for Health, written by the show's author Brigid Delaney.
"I read the book and I was like, 'This is a brilliant idea'," she told The Guardian. "I love Brigid's writing: she's very clever, personable, and funny! Funny – so I was on board from the beginning."
Both Lachlan Buchanan, who plays Liv's newlywed brother Gaz, and JJ Fong, who plays Liv's best friend Amy in Australia, are expected to return. There is also Valerie, Liv's occasionally terrifying boss in New York, and Isaac, a gym dude with a crush on Liv (both played by Alexander Hodge and Remy Hii) (Virginie Laverdure).
Genevive Mooy's Lorraine, Liv's devoted mother, is the only major character whose comeback is doubtful following the season finale. After such a shocking ending, what can we look forward to?
What Will Happen In Wellmania Season 2?
Wellmania hasn't been picked up for a second season, but there are still plenty of stories to be told. After receiving a clean health bill, Liv returns to New York.
Nevertheless, like the Disaster Girl meme before her, Liv leaves a cordoned-off zone of sadness at home after her mother Lorraine admitted to feeling guilty for encouraging Liv's father to keep swimming despite indications that he was in danger of having a heart attack. Lorraine eventually admitted she had been keeping Liv's vital green card a secret.
Liv abruptly leaves Australia and dives back into her partying ways in the concrete jungle, from which her dreams are created. Liv had a panic attack just as she is about to land her ideal job.
Recently, someone tweeted, "I need a season 2 of #Wellmania please."
I need a season 2 of #Wellmania please. pic.twitter.com/LotbVpP4h9

— Christopher (@frontline1230) April 5, 2023
Disaster happens on the "arse-end side of the world," but she manages to pull through to complete recording the show and position herself for future success in the ephemeral realm of talent competition television.
Lorraine is cleaning up Liv's belongings in Sydney when she is struck by a van, bringing the series to a close. The final scene of Wellmania shows Gaz and Dalbert at the hospital trying to contact Liv, but she fails to answer due to the chaos of the cooking show.
If there were to be a second season, it would mostly focus on finding out if Lorraine survived the terrifying car crash. The truth about what has transpired may force Liv to choose between her family and her work, which could lead her back to Australia.
Recent top posts have covered movie and series release dates. Check the links below for your favorite movie's release date.
Is There a Trailer for Wellmania Season 2?
The renewal should come first. You may view the first season's trailer up top and all eight episodes repeatedly. Wellmania is now available to stream on Netflix.