Sotheby's said that a pair of sneakers worn by NBA star Michael Jordan sold for $2.2 million. This makes them the most expensive pair of sneakers ever sold.
The shoes that were sold were a pair of Air Jordan 13s that the great basketball player wore during "The Last Dance," the 1998 NBA Finals.
Jordan will continue to be the most valuable athlete when it comes to auctions for sportswear memorabilia because of this online sale.
The previous record was set by a pair of Kanye West's Nike Air Yeezy 1s that an auction house in New York City sold for $1.8 million in April 2021.
Jordan wore his sneakers in the second half of Game 2 of the NBA Finals against the Utah Jazz when he scored 37 points. The star shooting guard for the Chicago Bulls is said to have signed the shoes and given them to a ball boy who worked in the locker room for the Utah Jazz.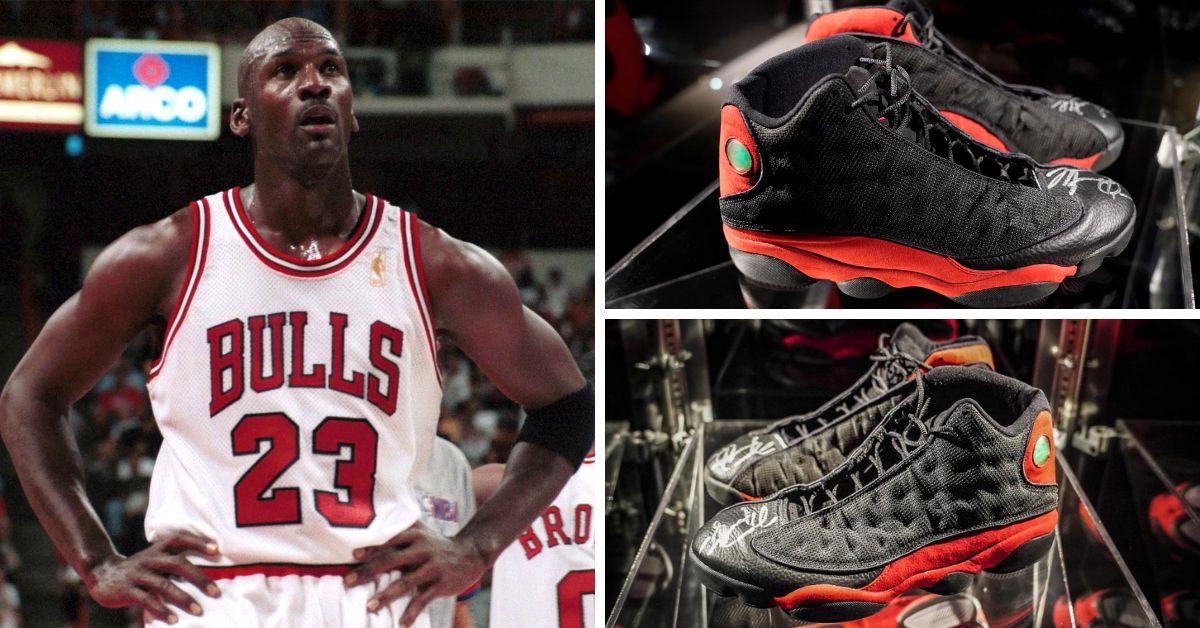 These Articles Have Been Making Headlines:
"Today's record-breaking result further proves that the demand for Michael Jordan sports memorabilia continues to outperform and transcend all expectations," Brahm Wachter, head of streetwear and modern collectibles at Sotheby's, said on Tuesday.
The price, which includes fees and commission, was just above Sotheby's low estimate of $2 million but much lower than the high estimate of $4 million.
After the game, Jordan signed the shoes and gave them to a ball boy, the auction house said.
Sotheby's didn't say who the seller was, but they did say that it wasn't the original owner. Nor did it say who bought the 13-inch shoe.
Sotheby's shares this Jaw Dropping news in a Twitter post:
Another historic day at #SothebysNewYork! Michael Jordan's 1998 NBA Finals Game 2 Air Jordan 13s from the famous 'The Last Dance' season sold for $2.2 million, setting a new world record for the most valuable sneakers ever sold. pic.twitter.com/myK5uWZVBE

— Sotheby's (@Sothebys) April 11, 2023
Because the shoes are black and red, they are called "Bred." Jordan wore this style for most of his trophy-filled career.
Jordan, who is now 60, played most of his career with the Chicago Bulls, with whom he won all six of his championships. In 2001, he came out of retirement to play two seasons with the Washington Wizards.
The retired star now owns the Charlotte Hornets, a team based in North Carolina, where he grew up. He is also said to still make millions each year from royalties on sales of Nike's Air Jordan brand of shoes.
This month, the movie Air, which is about Nike's pursuit of Jordan, came out at the same time as Tuesday's sale.
The record was previously held by Diego Maradona's "Hand of God" Argentina jersey, which sold for $10,1 million in September 2022.