Rory McIlroy is often regarded as a top golfer. He has won the PGA Championship twice and the US Open and the Open once each, making him a four-time major winner.
McIlroy is not only one of the most famous athletes in the world, but also the current World No 1. Rory McIlroy's wife, Erica Stoll, frequently attends tournaments with him. They tied the knot in 2017 and already have a kid to show for it.
Find all about Erica Stoll, Rory McIlroy's wife, and their history together right here.
Who is Rory McIlroy's Wife Erica Stoll?
On September 10, 1987, Erica Stoll entered this world in Irondequoit, New York. She and her sister Natalie spent their formative years in Florida's Palm Beach Gardens.
After graduating from West Irondequoit High School in 2003, Stoll continued her education at The Rochester Institute of Technology, where she earned a degree in 2008.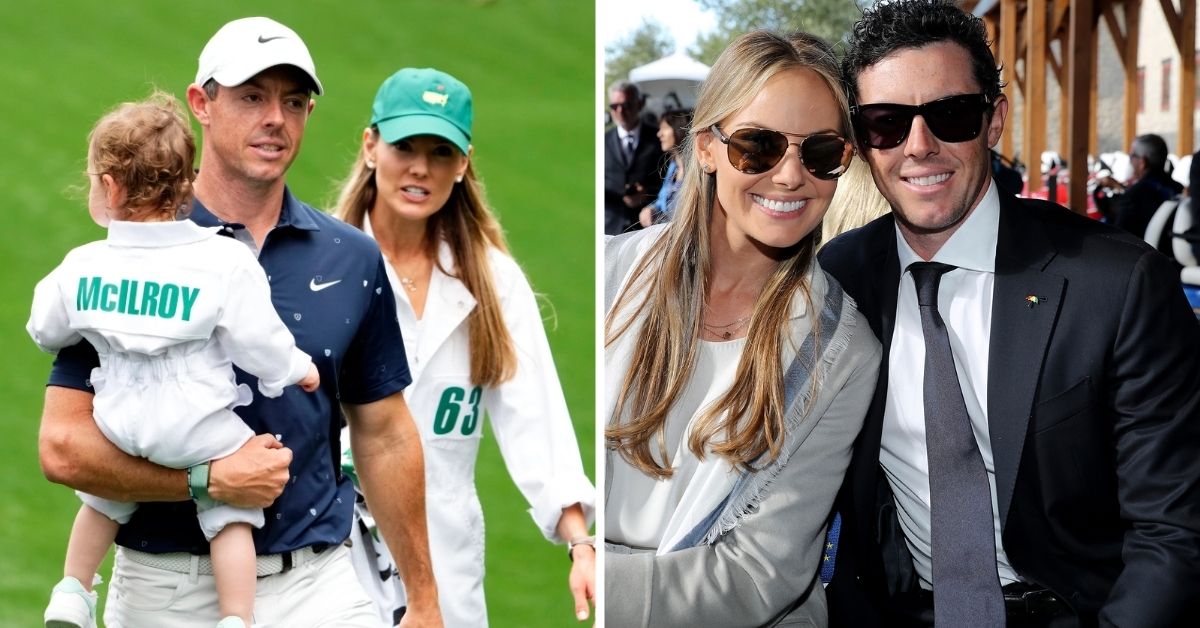 Still started working with the PGA of America in 2011 as the manager of the Championship Volunteer Operations after earning her degree in that field. Erica met her future husband McIlroy at the PGA, where she worked. Erica is an accomplished baker and sailor.
Check out the following articles that may be of interest to you:
How Did Rory McIlroy and Erica Meet?
It was at the 2012 Ryder Cup that Erica Stoll first met McIlroy. When the Northern Irishman overslept and almost missed his final round tee time owing to a time zone mix-up, Stoll, then still working for the PGA, stepped in to save the day. Yet arranged for a police escort to take the professional golfer to the Medinah in Illinois.
In 2014, McIlroy began dating Erica Stoll. He had broken off his engagement to tennis player Caroline Wozniacki only a few months prior. The current number one in the world mentioned meeting Stoll for the first time during a Golf Channel interview.
"Erica that week was always the one key person checking us in and out," he said. "She was there at transportation, so she was always in the car park over there. But yeah, it's still cool to look around and think about that week, and obviously everything that's happened since then. It's pretty cool."
When Did Rory McIlroy and Erica Stoll Get Married?
Their December 2015 engagement was followed by a wedding on April 22, 2017. Chris Martin, Niall Horan, and Ed Sheeran were among the many famous people that attended the event, which was held at Ashford Castle in Galway, Ireland. Paul McGinley, Sergio Garcia, Shane Lowry, and Padraig Harrington, among others, were all there to play golf.
There was much speculation about McIlroy and Stoll's wedding, but the couple kept the specifics under wraps.
"He's obviously one of the world's best golfers and a huge celebrity in Ireland, but Erica very much keeps herself to herself and she's not into being out there at all and I think that's the way they wanted to keep the wedding, so fair play to them," Lowry told the Irish Independent after the ceremony.
The pair welcomed their first child, daughter Poppy Kennedy McIlroy, on August 31 2020.
View this post on Instagram
 Why Did He Break Up With Caroline Wozniacki?
Rory was previously engaged to tennis star Caroline Wozniacki, but they reportedly called off their 2014 engagement after sending out wedding invitations.
That happened right before the start of the BMW PGA Championship that year at Wentworth. After that victory, he went on to win the Open and the US PGA for the year.
Explained Rory: "I thought at the time that being with someone that was in a similar position to you was the obvious answer."
Have a look at the articles that are provided for you down below. Please click on the links for further information:
"But it isn't, because you can never get away from it. You can never detach yourself and try to come back to the real world."
"And that's why I feel in such a good place now. I don't feel Erica wants to change me in any way."
"I can be myself around her; there's no bulls**t, no acting, no show."