Actor Jamie Foxx reportedly had a "medical emergency" and needed to be taken to the hospital immediately. According to Jamie's daughter, the celebrity was hospitalized on Tuesday due to a "medical complication," prompting worried loved ones to visit him.
On Wednesday morning, his daughter announced to fans that he had been hospitalized and was "on the way to recovery."
Corinne Foxx, 29, wrote: "We wanted to share that my father, Jamie Foxx, experienced a medical complication yesterday. Luckily, due to quick action and great care, he is already on his way to recovery."
"We know how beloved he is and appreciate your prayers. The family asks for privacy during this time. Much love, The Foxx Family."
TMZ claimed that Jamie, 55, is "communicating now," which came as welcome news to his loved ones. The problem was so severe, the site claims, that Jamie's relatives from far and wide rushed to the hospital.
It is currently unknown what issue the actor, Jamie, is experiencing, and no further details about the star's condition have been disclosed.
If you want to learn more about Jamie Foxx, you should read the news articles listed below:
Fans' Prayers for Jamie and Wishing Him Well
Jamie, recognized for his comedic work and roles in films like The Amazing Spider-Man and Disney's Soul and Beat Shazam, has received immediate and overwhelming appreciation.
An admirer tweeted: "Fam, can they please not scare me about Jamie Foxx like that my heart d**n near sank. I'm glad he's okay tho!"
"I just had a heart attack opening Instagram, seeing Jamie Foxx almost died. We can't lose him too. Wtf" wrote another fan.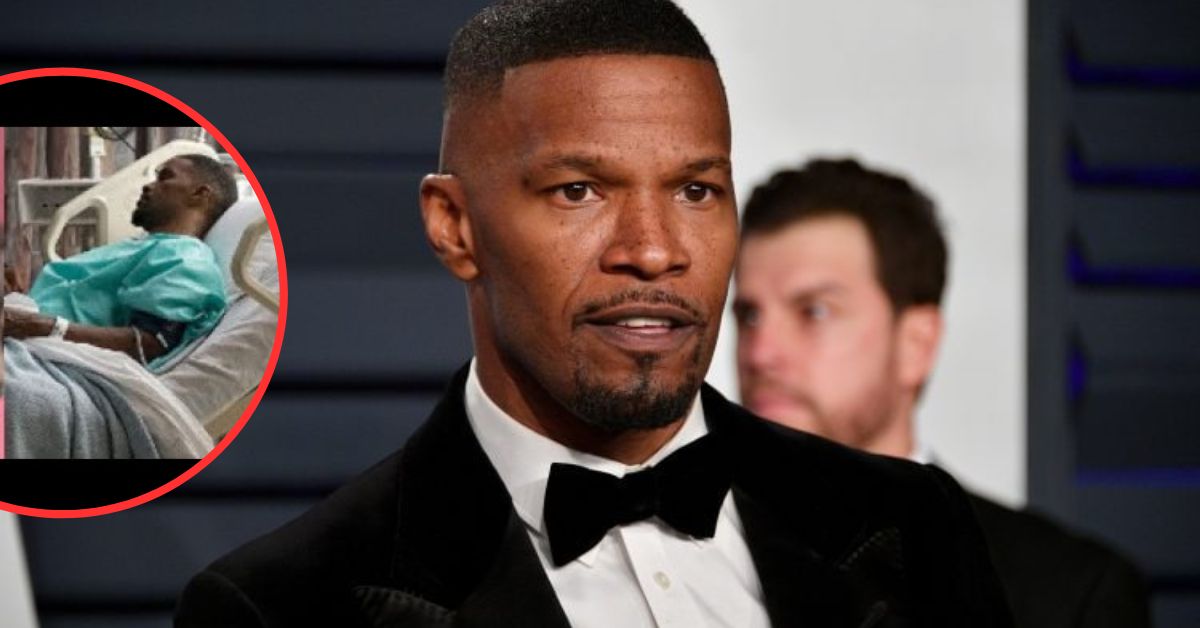 "Them doctors better Fix Jamie Foxx tf! Medical emergency!? Don't play with me," added a third.
A fourth added, "Jamie Foxx's daughter scared the c**p out of me, but I'm sending prayers and speedy recovery toward Jamie."
"I saw Jamie Foxx's post and almost fell to my knees in this kitchen," said another.
A final fan said: "Love and prayers go out to Jamie Foxx and his family. Stay strong and fighting, fellow Sagittarius!!"
Scene of Chaos
The U.S. Sun said that an unexploded World War II bomb was discovered on the set of the new Hollywood blockbuster that Jamie and Cameron Diaz star in. This has thrown the production into more disarray.
After discovering the explosives, the production crew had to scrap their plans to film two massive stunts, one involving a tremendous explosion.
When production on the movie was called off at the Royal Docks in East London, hundreds of thousands of dollars were lost.
An insider claimed, "The production expected the scene to go off with a bang — but nobody could have predicted it would all be derailed by a bomb."
Last month, the pier was scheduled to host the stunt. A 24-meter-tall wall was being built into the river to contain the blast. Yet, it was during the construction of the set that they allegedly discovered an unexploded bomb in the lake.
After consulting with law enforcement and other appropriate authorities, the event was called off out of caution. This section of the river has been preserved since it is generally never altered.
Unexploded ordnance from both world wars is estimated to weigh over 100,000 tons and can be found in the waters surrounding the United Kingdom.
If you want to know how much actor Jamie Foxx is worth and who his girlfriend is, you can find that out here:
During the Blitz, German bombers mainly focused their efforts on London. "The cancellation was a massive blow to the film, which has already experienced a few issues," the U.S. Sun's movie insider said.
Longcross Studios in Surrey is where the green screen footage was shot after the two stunts were scrapped. It was costly and a major hassle for everyone involved.
Get the latest information on Jamie's health by following us on Twitter.