Billy Gardell has lost 150 pounds since the pandemic started, and he's ready to talk about what made him change his health.
The actor is best known for his parts in the sitcoms "Mike & Molly" and "Bob Hearts Abishola." He recently told "Entertainment Tonight" that he now weighs between 205 and 210 pounds, even though he used to be over 370 pounds.
The 53-year-old man has started to feel better about his health since he lost weight. He also said that his steady heart rate has gone from 113 to 68. He also doesn't have Type 2 diabetes any longer.
He told ET, "I'm walking around pretty healthy these days."
Gardell had bariatric surgery almost two years ago to help him lose weight and lower his risk of getting a serious case of COVID-19. He also said that he has been trying to change how he feels about food.
"Self-care is important, and I think I finally got there," he said.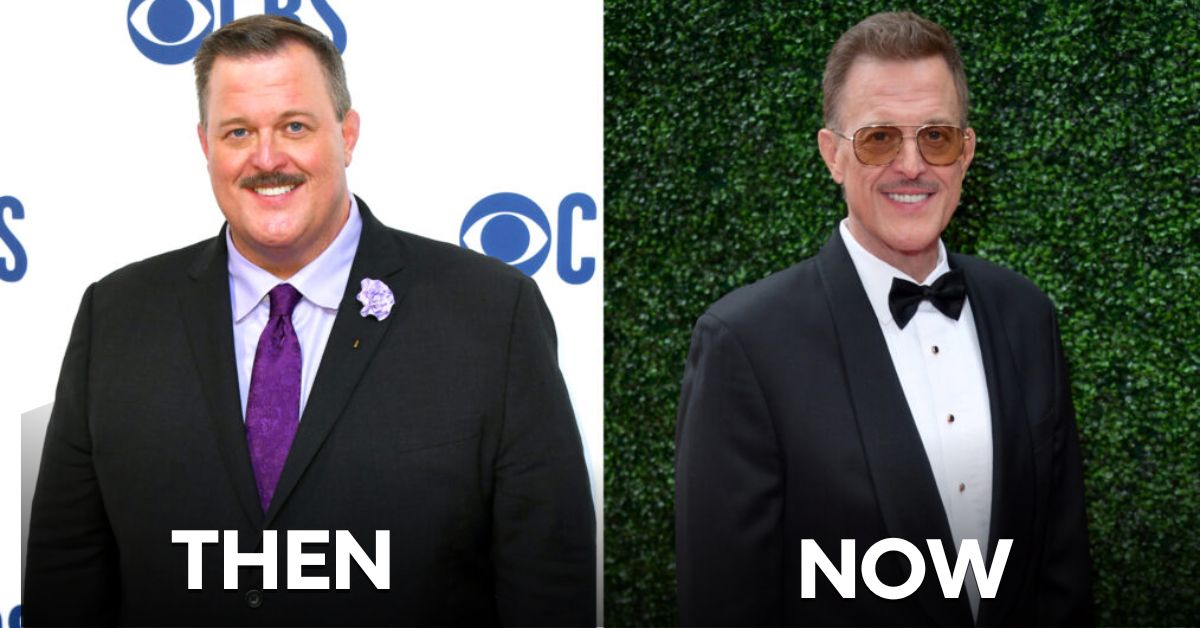 These celebs dropped the pounds in no time and are looking stunning:
Anyone who has tried to lose weight knows that the actor had to look at the big picture and focus on both what he ate and how much he worked out. He also said that he's glad he was given the push he needed to get healthy.
"I think you've got to find peace with yourself and, at some point, look in the mirror and go, 'You know, it's probably time to take care of you.' And I didn't get that note early on," he said. "But I'm a big believer that when you get it, you get it. It doesn't matter what it is, as long as you get it."
Gardell wants to stay healthy for his son so that he can be there to see all of life's exciting milestones.
"When you hit 50, you start doing that dad math, like, 'If I can live 25 more years, and he'll be 40.' … So I want to be here for him," he said.
The star admitted that he hasn't always been a "good example of health" for his son and said he was inspired to change that.
"I want him to see that it doesn't matter what age you are. If you are willing to do something a day at a time, you can change anything," he said.
Gardell looks and feels great, but he says that people still say bad things about him online.
"Of course, there are always people online that when I was heavy, they were like, 'You're too heavy!' And now it's like, 'Are you sick?' Can I just walk the earth, please?!" he said.
Check out Billy Gardell twitter post:
Thx cuz, yes these adds are horse 💩 https://t.co/bjxIedIN2f

— Billy Gardell (@BillyGardell) December 30, 2022
The star said that he still has one bad habit he wants to get rid of: smoking.
"I'm still smoking cigarettes," he said. "But I'm working on that one. A buddy of mine told me, 'Knock them down in the order they're killing you.'"
Gardell has recently been able to shop for clothes at a wider range of places, which he called a "real gift." But he joked that he's still getting used to his new, slimmer pants.
"The ankles are too tight," he said with a laugh. "I don't want to do yoga to get dressed. That's where I miss my fat boy clothes because you could just drop them and step out like a fireman."
The change in Gardell's health has also been seen in "Bob Hearts Abishola," where his character starts to care more about his health after having a heart attack.
"That was one of the gifts of the show … to be able to talk to our producers and say, 'This is what I want to do,' and they were incredibly supportive, and they just gave little nods to it as it was happening," he said.