Josh Allen and Brittany Williams have known each other since they were kids. Brittany has witnessed Allen's relentless pursuit of excellence and rapid ascent to the top of his profession. You could say they were childhood Lovers.
Josh Allen usually travels with his longtime girlfriend Brittany and the couple was even spotted vacationing together in Mexico after the NFL season finished.
The couple has been together since high school, but there have been new rumors that they have broken up. Many Allen fans, who want to see their favorite QB star succeed both on and off the field, were heartbroken by this news.
Is It True That Brittany Williams and Josh Allen Broke Up?
Recent Rumors that Josh Allen and Brittany Williams had reportedly broken up sent the NFL community into a tizzy. However, no official confirmation on this matter. Many people have made assumptions because of their recent posts on Instagram
Brittany deleted all her Buffalo Bills-related Instagram postings and quit following the team's quarterback. The couple has also unfollowed each other on Instagram.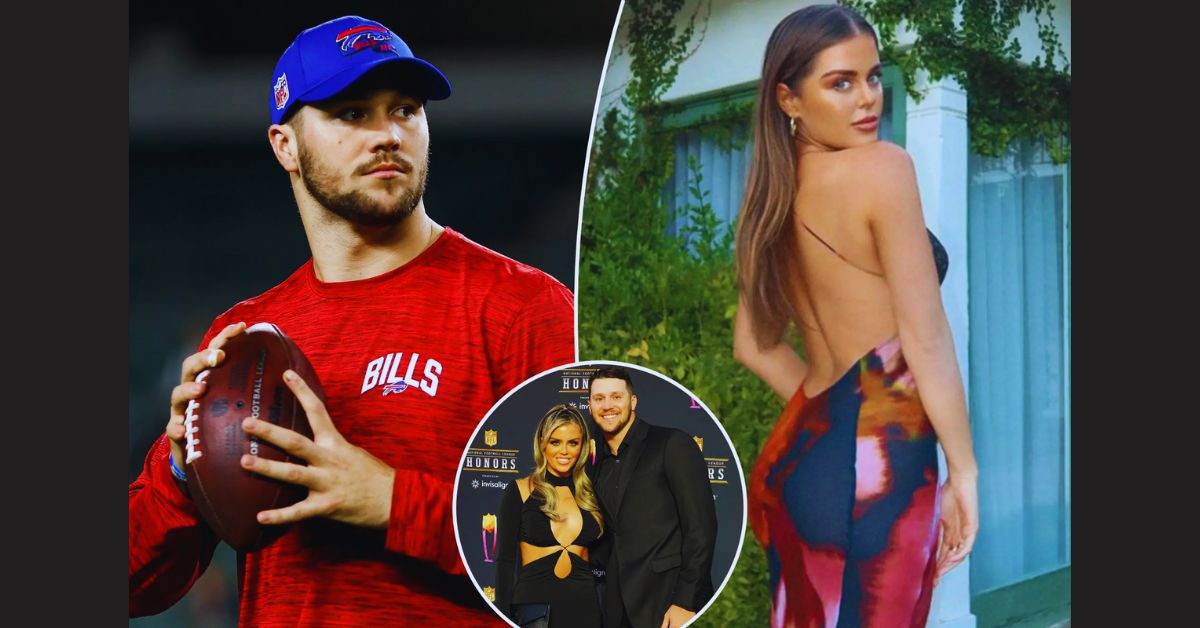 On the other hand, Allen continues to follow Brittany's mother on social media. The couple's recent vacation to Mexico is their only photo together. The 26-year-old quarterback also liked the image. Many of their followers on Instagram, who previously believed the couple to be unbreakable due to their good chemistry, have become dubious due to their recent posts.
Brittany and Allen's most recent joint post is from their trip to Wyoming's Diamond Cross Ranch that they took in July 2022. There has been no further social media communication between them since that time. However, there has been no official confirmation of their breakup, so these are all just rumors for now.
You should read the articles about other celebrities' love lives that are provided below:
When Did Josh Allen and Brittany Williams First Meet?
The love story between Josh Allen and Brittany Williams sounds like it was written for the big screen. The NFL power couple met when they were kids and Allen gave Brittany a baseball as his token of appreciation.
They did not meet again until they were both in high school. Brittany and Allen met at Fresno State University, where she participated in both the Cheerleading team and the Kappa Kappa Gamma sorority. Brittany invited Allen to her sorority formal and the two have been together ever since.
However, things look like Josh Allen and Brittany Williams, who have been d@ting for a while, may soon be breaking up. However, fans will have to wait till an official confirmation to make assumptions.
Please stay connected with us on Leedaily.com for more further details and the latest updates.