Jameson Williams is a wide receiver with the National Football League's (NFL) Detroit Lions in American football. Before transferring to Alabama in 2021, when he was awarded an All-American, he played collegiate football for Ohio State.
In the first round of the 2022 NFL Draft, the Lions selected Williams. In this article, we'll examine Jameson Williams' career achievements and net worth in more detail.
| | |
| --- | --- |
| Full Name | Jameson Williams |
| Nickname | Jameson Williams |
| Net Worth | $1 million  |
| Gender | Male |
| Date of Birth | March 26, 2001 |
| Place of Birth | St. Louis, Missouri |
| Age | 22 years old  |
| Height | 6 feet 1 inch |
| Nationality | American |
| Profession | Footballer |
Jameson Williams Net Worth: How Rich is the American Footballer?
As of 2023, Jameson Williams' net worth is estimated to be around $1 million. Although he is still a relatively new player in the world of collegiate football, his outstanding on-field accomplishments have already caught the attention of professional teams and led to prospective endorsement deals.
Jameson Williams Salary
Williams' finances will take a hit due to Detroit's colossal loss. Jason Fitzgerald of Over The Cap said Williams would forfeit at least $382,906 in compensation and $6.877 million in guaranteed salary, of which $5.37 million was scheduled to be paid in 2024 and 2025.
For Williams that loss will be at least $382,906 in salary plus he will now have $6.877M in guaranteed salary ($5.37M for 24 and 25) vanish. #Lions

— Jason_OTC (@Jason_OTC) April 21, 2023
Jameson Williams Early Life and Career Beginnings
Williams was born in St. Louis, Missouri, on March 26, 2001. He participated in football for Cardinal Ritter College Prep High School. Williams caught 36 catches for 1,062 yards and 15 touchdowns as a junior while scoring on three kickoff returns.
After finishing his senior year with 68 receptions for 1,626 yards and 22 touchdowns, he was awarded an Under Armour All-American.
Williams competed on the track for Cardinal Ritter, where he set a state record while winning back-to-back Class 3 state championships in the 300-meter hurdles. He committed to playing football for Ohio State and was ranked four-star.
At Ohio State, Williams started his collegiate career. He caught six passes for 112 yards and a touchdown in his rookie year. Williams collected nine receptions for 154 yards and two touchdowns during his sophomore season, starting six games.
Williams scored a touchdown against Clemson in the College Football Playoff Semifinal of the 2021 Sugar Bowl on a 45-yard reception. Williams declared that he would transfer to Alabama following the season.
Jameson Williams Journey to the NFL Draft
Williams was given the starting role for the Crimson Tide before the start of his rookie campaign. He had an immediate impact with four receptions for 126 receiving yards and one score in the 44-13 victory over Miami in the Chick-fil-A Kickoff Game.
In addition to returning three kickoffs for 177 yards and two touchdowns, he grabbed an 81-yard touchdown pass in a 63-14 victory over Southern Miss, earning him the title of SEC Special Teams Player of the Week for Week 4.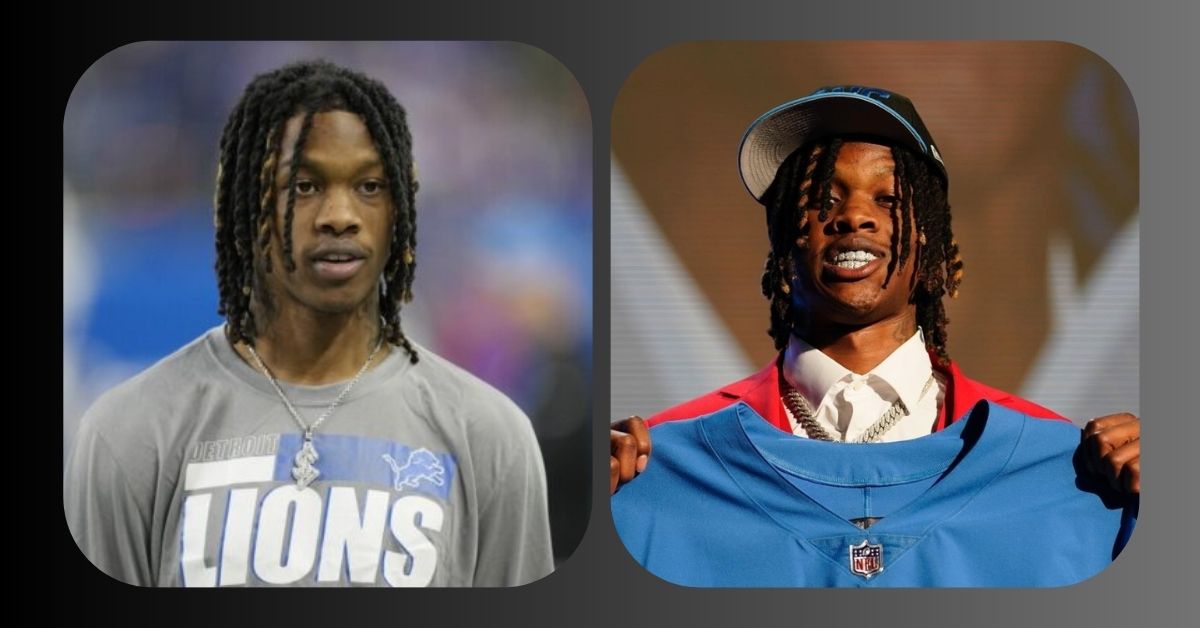 In the 41-38 defeat at Texas A&M on October 9, he had ten receptions for 146 receiving yards and two touchdowns. He caught ten passes for 160 receiving yards and one touchdown on November 6 in a 20-14 win over LSU.
A week later, in a 59-3 victory over New Mexico State, he had six receptions for 158 yards and three touchdowns. He had eight receptions for 190 receiving yards and three touchdowns in the 42-35 triumph over Arkansas in the next game.
He had seven receptions for 184 receiving yards and two touchdowns in the SEC Championship game against Georgia, which the team won 41–24. Williams was selected as a first-team All-SEC, All-American, and co-Special Teams Player of the Year for the league.
In Georgia's rematch in the 2022 College Football Playoff National Championship, Williams tore his ACL. He had 79 receptions for 1,572 yards and 15 touchdowns by the time the 2021 season was over.
He was the SEC leader in receiving yards per catch and touchdown receptions. After the championship game, he declared for the 2022 NFL Draft and started his recovery from the injury.
You can have a look at the net worth of some famous American football players here:
Jameson Williams Professional Career
The Detroit Lions chose Williams in the 12th overall position in the first round of the 2022 NFL Draft. The pick was obtained in a deal with the Minnesota Vikings for Detroit's first, second, and third-round choices, along with a second-round selection (used for Josh Paschal).
Due to the torn ACL sustained in college, he was put on the reserve/non-football injury list to begin the season on August 23, 2022. Williams was activated on December 3, just before Week 13, after returning to practice on November 21, 2022.
In his first game, the Lions defeated the Jacksonville Jaguars 40-14 with just one target and zero catches. The following week, the first reception of his career resulted in a 41-yard receiving touchdown, helping the Minnesota Vikings squad that had traded away his draft choice to win 34-23.
He gained 40 yards on the ground in Week 17's 41-10 victory over the Chicago Bears. Williams received a six-game suspension on April 21, 2023, for breaking the league's gambling rules by placing bets on college football games at the Lions' facilities.
Frequently Asked Questions 
Who is Jameson Williams?
Jameson Williams is a wide receiver with the National Football League's (NFL) Detroit Lions in American football.
How many snaps did Jameson Williams have?
Williams took 18 snaps, a career-high, and he had three targets, a high mark for his short career.
Why is Jameson Williams suspended?
Jameson Williams and Stanley Berryhill, two receivers, were given six-game bans by an NFL facility for placing bets on non-NFL games. Shaka Toney, a defensive end for the Commanders, was also given an indefinite suspension for placing NFL wagers.