Jayson Tatum, the star player for the Boston Celtics and widely regarded as one of the greatest in the NBA right now, has quickly become a household name across America despite only being in the league for a few years. The 24-year-old wonder has been instrumental in the Celtics' rise to the ranks of the NBA's elite this season.
The media have mostly ignored Tatum's private life in favor of his professional endeavors. Tatum's cute son Deuce, who is five years old, frequently attends Celtics games with his famous father. However, the world has yet to meet Tatum's reported girlfriend.
The Boston Celtics used the third overall choice in the 2017 NBA Draft to select the player from Duke University. Since then, Tatum has joined the Celtics and guided them to the NBA Finals in 2022.
Who is Jayson Tatum D@ting in 2023?
Tatum is presently d@ting British singer/songwriter Ella Mai. According to rumors, the couple has been d@ting since 2020 and is still going strong. Mai and Tatum have been photographed together multiple times by the media and fans. For example, at the Travis Scott concert and Michael Rubin's party in July 2022. However, they appear to be taking their time to declare their connection.
ELLA MAI AND JAYSON TATUM SPOTTED TOGETHER
The couple went all white for Michael's 4th of July party.#ellamai #Burna#tonibraxton #JaysonTatum pic.twitter.com/dUDNTTBthM

— soWet Brand (@soWetBrand) July 5, 2022
The suspected couple has reportedly decided to keep their relationship under wraps until they feel ready to share it with the world, much to the disappointment of their admirers. However, who exactly is Ella Mai? As for what we know about her, that's not much.
If you want to know who your favorite celebrities are d@ting now and what their relationships are like, check out the posts below:
Who is Ella Mai?
28-year-old On November 3, 1994, Ella Mai entered the world in London. She graduated from the British and Irish Modern Music Institute, where she honed her R&B singing skills. She also appeared on the eleventh season of The X Factor.
In 2015, after being discovered on Instagram, Mai got a record deal with Interscope Records, catapulting her to fame. The Londoner made headlines after releasing a four-song EP on SoundCloud.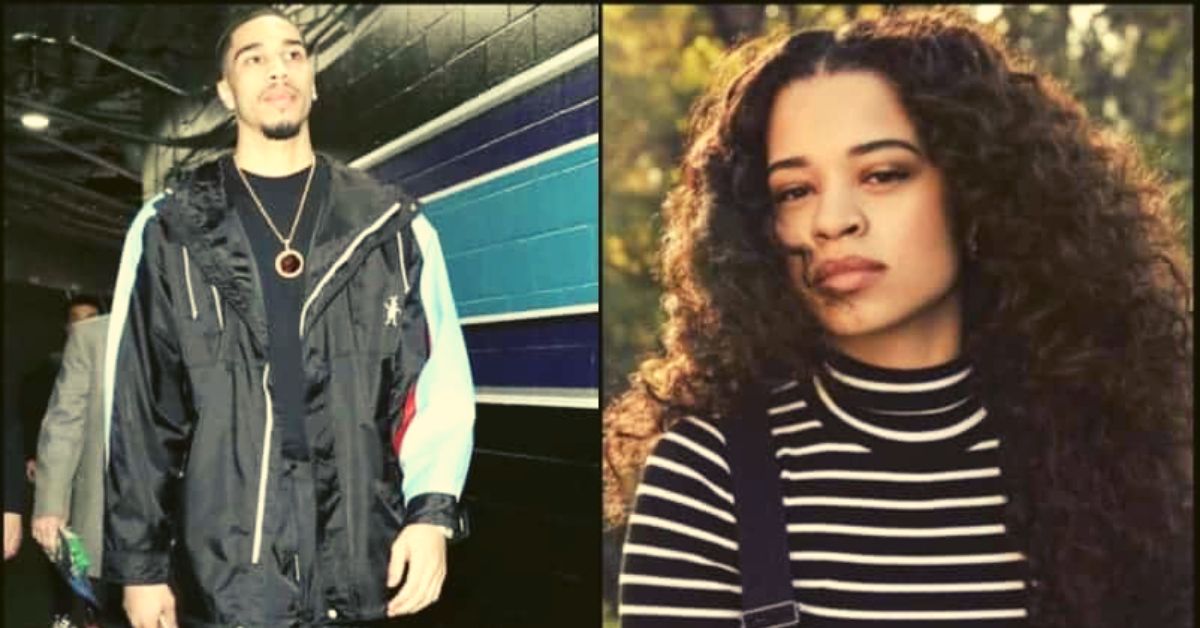 'Boo'd Up,' a track from her self-titled 2018 album, was named Best R&B Song at the 2020 Grammy Awards. 'Ella Mai' also won the NAACP Image Award for Outstanding Album this year.
Check out the posts below to find out who your favorite celebrities are d@ting and their relationships:
Who is Jayson Tatum's 'Baby Mama'?
Jayson Tatum became a father during his debut year in the NBA. His son Jayson "Deuce" Christopher Tatum Jr. was born in December 2017 to his then-girlfriend Toriah Lachell. Even though Lachell and Tatum had been d@ting since high school, their relationship eventually ended.  While neither party will comment on the split, they have agreed to share custody of their son, Deuce.
Don't forget to bookmark Leedaily.com for the latest updates on celebrities' net worth, professional life and personal life.