Artificial intelligence has been on a kick recently, jumping into the mainstream with generative text programs like ChatGPT, art programs like Midjourney, and music programs like Murf. AI might struggle to be inventive and unique, but there is one area where it excels – in emulation.
Because AI is just regurgitating what it's already seen, it holds immense potential to recreate existing styles, the implications of which could be immense for long-gone artists. Though legal concerns will likely prevent many real projects from seeing the light of day, the possibility of giving new life to deceased artists is something to ponder.
Proof of Concept
AI is trained on data sets used as a base of style and structure. PIA's study shows this method can be incredibly effective when applied to literature. In a test where people were given AI-created quotes created by systems trained on historical fiction, humans were regularly convinced that fake quotes were real.
Around 51% of people in this test couldn't identify an AI-generated literary quote, with other styles like that of Mary Shelley proving the most difficult to predict. More contemporary releases like Twilight were easier to decern, which is assumed to be thanks to a better general public knowledge of its style.
Music and Art
Writing offers the most profound examples of AI's ability to fake style, but music and art can be similarly well-faked. For example, the showcase page for Midjourney is often filled with images that come from requests to emulate a certain artist. From the cubism of Picasso to the surrealist horror of Beksiński, AI can pick up enough detail from enough examples to generate results to fool most unfamiliar viewers.
The music world has also been party to AI stepping in and taking the reins, as Entrepreneur notes about a recent controversy over an AI-created Drake track. While Drake is still very much alive, this potential could apply just as well to Elvis, Michael Jackson, or Curtis Mayfield.
The Death of Evolution
AI being trained on existing tracks is its strength, but it's also its weakness. Great artists have golden eras, but their work is rarely static. Evolution is a huge part of the artistic process, which applies to music, painting, and the written word.
Once an artist has passed, their spark, drive, and evolving ability go with them. As this happens, the ability of AI to truly emulate an artist is frozen in time. AI can't create Bowie's next album because Bowie was a master of reinvention. Without this ability, AI can be little more than an expansion of an era and an exploration of what already exists.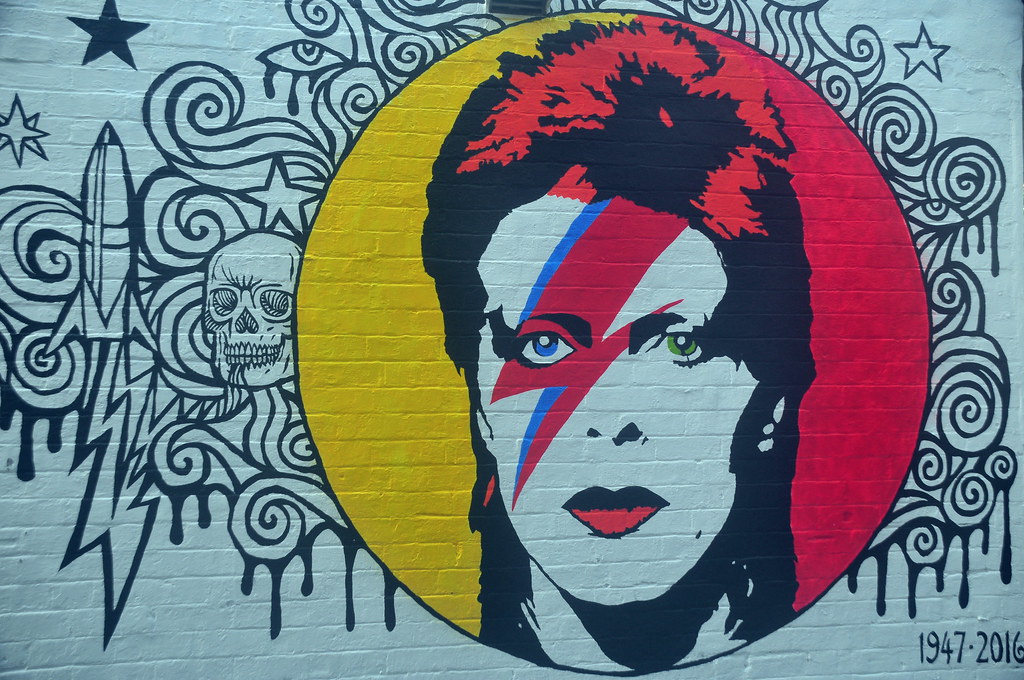 As much as we expect fans to create new faked releases from classic artists, the estates of real artists will likely rarely permit full legal AI-driven projects.
While a few desperate or less-then-moral rights-holders may attempt to capitalize, such a pursuit is usually considered bad taste. Of course, a few attempts will be inevitable, and it's just a matter of time before a few 'new' and 'long-lost' projects of big names come to light. Instead, let's celebrate artists for what they already left us.