Fans of Love Is Blind were determined to find out who Bartise had a child with after the show ended, and he surprised the reality TV world by revealing that he had discreetly had a child with an unknown woman.
Bartise and his 2022 partner Nancy appeared on the third season of the hit d@ting show, but their relationship didn't last. Bartise told Nancy "I do not" at the altar, causing the couple to break up in episode 11.
After breaking up with Nancy, Bartise said, "We're absolutely best friends, yes, but what I've gone through in the real world with you, with your family, with everything we talked about, there's no way for me in my head that it makes sense to get up there and say 'yes.'"
Bartise and Nancy's marriage was not contemporaneous with that of the other married Love Is Blind season 3 couples, as confirmed by the official public records system of the County of Dallas, which did not contain a record of their marriage license.
Bartise was widely portrayed as the show's antagonist because of his juvenile behavior toward Nancy and his female co-stars. Despite his unlikability on Love Is Blind, he was offered a job in the sequel d@ting show Perfect Match and accepted. The news that he's a dad has caused a frenzy in the tabloids. What we know is as follows.
Who Did Bartise Have a Child With After Love is Blind?
Who was the father of Bartise's child? Internet sleuths quickly identified the mother of his son as a lady named Olivia who lives in Dallas, Texas, a few hours after he announced the birth of his son on Instagram with an anonymous partner. "Might've been the villain on tv, but I'm gonna be the hero for him. Instagram, meet my little man."
In an Instagram post dated April 7, 2023, he introduced his followers to his newborn son. The tone swiftly shifted from criticizing Bartise to harshly and very mercilessly attacking Olivia and the newborn, notwithstanding the strong reactions to Bartise's toxic demeanor on TV.
If you want to know more about your favorite stars, check out the links below:
A Reddit member described the reaction thus: "I was scrolling through Tik Tok and saw some people found and posted the mother of Bartise's child. Since then, her account has been full of people spamming her and not only commenting on her looks (which is already despicable) but also commenting on the baby's appearance. I've seen people calling the baby "barftise jr." and so much more."
"As a mother who also just had her child, I cannot even fathom going through this and seeing people comment on an innocent BABY. Like wtf is wrong with people?! Maybe it's just me, but I think Bartise needs to step up and say something. I really hope this woman has a strong support system behind her and can get through all this hate. It breaks my heart."
Assuming that Olivia became pregnant in March 2022, during the time he was filming Perfect Match, Bartise's son Hayden would have been born in December 2022. One commenter on his Instagram post wondered, "Was she pregnant while you were filming and you just casually left that out?"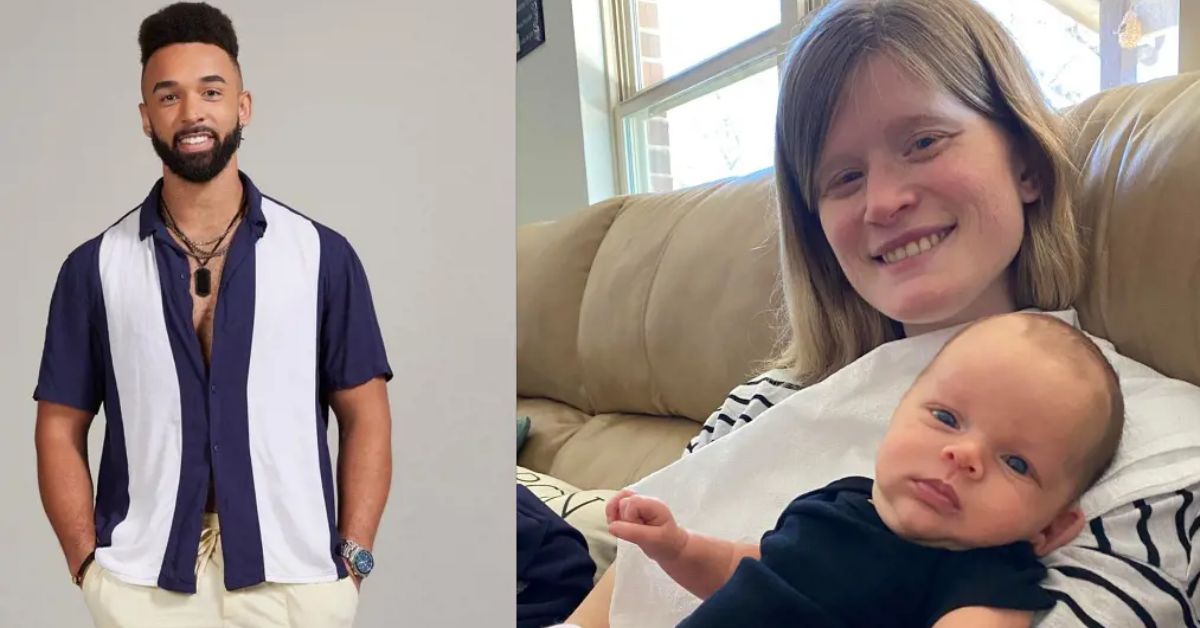 It's unclear whether Olivia's March, April, June and July 2022 posts referring to being "taken" were meant to relate to Bartise, but their connection is shrouded in mystery. Fans have also noticed Bartise in a June 2022 video; he may not have known he was the father until much later since she reportedly didn't find out she was pregnant until five months in.
One Reddit user responded to this by saying that we should all take it easy on Bartise for a while. Unfortunately, I find myself in agreement with Bartise on this one: "It sucks that I have to agree with Bartise on this but judging by the mom's TikTok's she didn't even know she was pregnant until at least 5 months after, so, of course, he wouldn't be in the kid's life until he got the paternity test as it's looking like she was d@ting someone else through her pregnancy."
They added, "The new guy even did the gender reveal with her. I know ppl think Bartise sucks, which he does, but once he found out the child is his, it seems like he wants to be in his life, why are we clowning him for this? If he proves us wrong that he's a terrible father of course go after him but now, it seems more fueled by ppl not liking Bartise and hoping he fails his child." In addition to the unfair bullying of Olivia, her four-month-old baby was also being criticized—which is, frankly, ridiculous.
Bartise and Nancy said they weren't back together and were still broken up during the Love Is Blind season 3 reunion. Bartise was also accused of having a date with a "tall blonde" the "next day" after Nancy and her husband's nuptials.
"He had a tall blonde by his side. I just saw some things on social media. It was posting a video of the scene, and you caught Bartise and this tall blonde next to him and then that same tall blonde over the weekend on his lap, all over him. To me, it goes back to, 'The f**ck?'" Nancy said.
If you want to learn more about your favorite stars, check out the links below to other stories that are like this one:
Bartise confirmed he was with a blonde in the video Nancy saw but didn't hook up with her until a few days later. "Yes, there was a blonde girl with me, but that night, nothing happened. Something eventually happened on July 4th on a boat. There was a lot of drinking and a lot of coping I was doing. To be honest, I don't think my s*x life is anybody's business," Bartise said.
Love is Blind is available to stream on Netflix.