On Tuesday, the toy manufacturer Mattel unveiled the first Barbie doll to feature a person with Down syndrome. To "ensure the doll accurately represents a person with Down syndrome," Mattel worked with the National Down Syndrome Society to produce the Barbie, according to the firm.
According to Mattel, the NDSS provided design input for the new Barbie's features. Barbie's dress and accessories not only represent some physical traits of a person with Down syndrome but also have unique significance.
Butterflies and the colors blue and yellow on the doll's outfit stand for symbols and hues connected to Down syndrome awareness. Additionally, according to Mattel, the three chevrons on Barbie's necklace symbolize the fact that individuals with Down syndrome have three copies of their 21st chromosome.
The Barbie also has the ankle-foot orthotics that some kids with Down syndrome wear.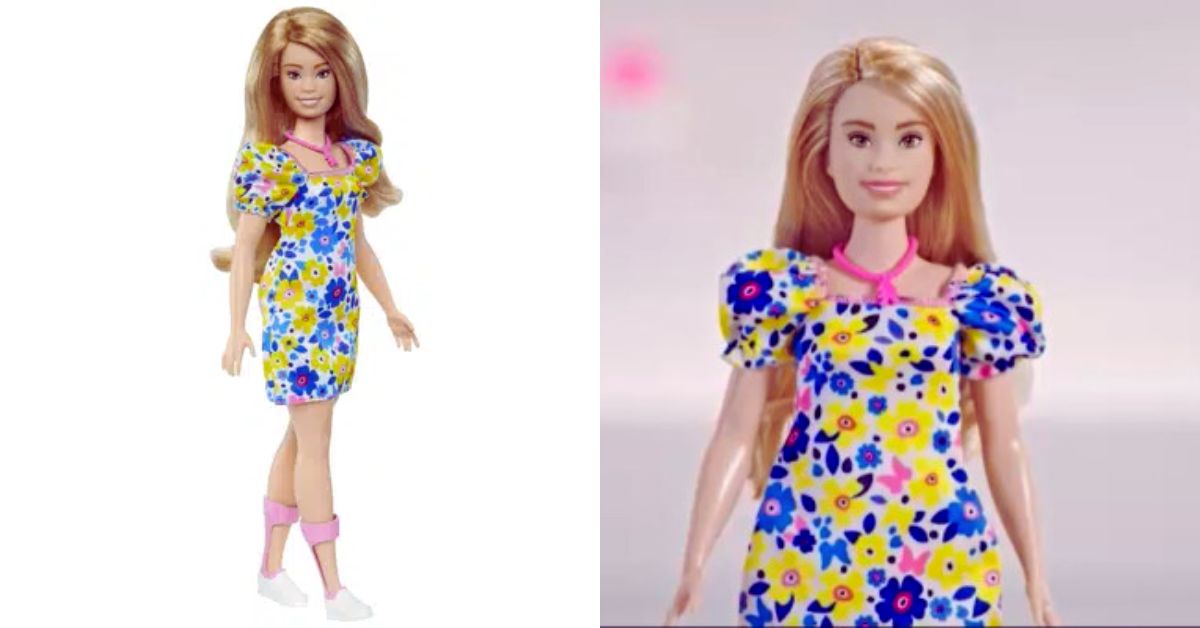 In a statement, NDSS President and CEO Kandi Pickard stated, "This means so much for our community, who for the first time, can play with a Barbie doll that looks like them." "This Barbie serves as a reminder that we should never underestimate the power of representation."
Down syndrome is the "most common chromosomal condition" now identified in the United States, according to the Centers for Disease Control and Prevention. The CDC reported that every year, about 6,000 kids are born with Down syndrome across the US.
Must check some latest news:
To promote diversity and inclusivity, Mattel's 2023 Fashionistas range includes a new Barbie doll portraying a person with Down syndrome. A Barbie with hearing aids, a Ken doll with a prosthetic leg, and dolls with the skin disorder vitiligo are a few examples of previous Fashionistas dolls.
According to Lisa McKnight, executive vice president and head of Barbie & Dolls at Mattel, "We are proud to introduce a Barbie doll with Down syndrome to better reflect the world around us and further our commitment to celebrating inclusion through play."