As CinemaCon '23 comes to a close, it's time to look ahead to an epic summer movie season. What better way to get the party started than with Marvel Studios, which is finally ready to release James Gunn's long-awaited magnum opus Guardians of the Galaxy Vol. 3.
In addition to Gunn, the entire principal cast of Chris Pratt, Zoe Saldaa, Dave Bautista, Karen Gillan, Pom Klementieff, Vin Diesel, Bradley Cooper, Sean Gunn, Chukwudi Iwuji, Will Poulter, Elizabeth Debicki, Maria Bakalova, and Sylvester Stallone are expected to attend tonight's farewell screening.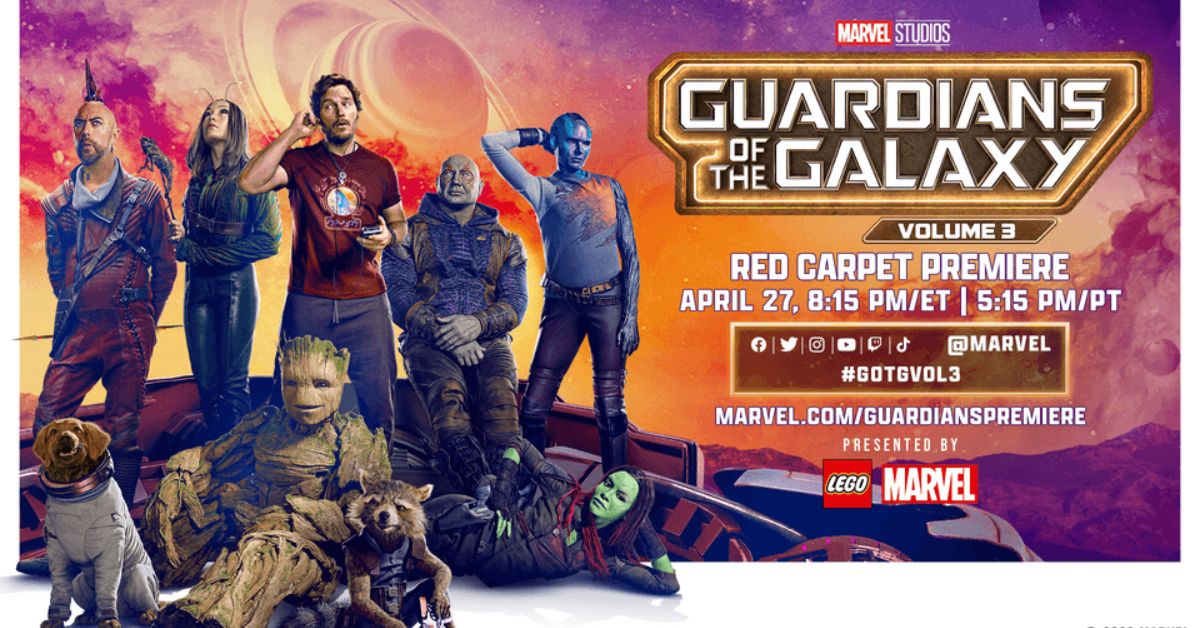 Expect to see Michael Rosenbaum, Stephen Blackehart, Linda Cardellini, Asim Chaudhry, Mikaela Hoover, Daniela Melchior, Nico Santos, Callie Brand, Nathan Fillion, or Dee Bradley Baker, as well as other famous faces from prior Guardians flicks or the larger MCU family.
Here are some additional articles we have included below. You should look at the links provided below.
As is customary, Marvel Studios President Kevin Feige will be in attendance, ensuring that no spoilers are spread while also maybe giving some vital facts regarding the future of Phase 5 and beyond.
Chris Pratt, Zoe Saldana, Dave Bautista, Karen Gillan, Pom Klementieff, Vin Diesel as Groot and Bradley Cooper as Rocket, Sean Gunn, Chukwudi Iwuji, Will Poulter, and Maria Bakalova star in the film.
Our favorite misfits are settling into life on Knowhere in Marvel Studios' "Guardians of the Galaxy Vol. 3." But it isn't long before the echoes of Rocket's turbulent past upend their lives. Still mourning after Gamora's death, Peter Quill must unite his crew around him on a dangerous quest to save Rocket's life—a mission that, if not completed successfully, could spell the end of the Guardians as we know them.
Follow us on Twitter and read all of our latest posts to read more about new upcoming movies and Series.
Kajal Sharma is an avid reader and writer from Karnal, India. She loves to explore the world through her words and discover new stories. She has an eye for detail and loves capturing life's beauty in her stories. Kajal has been writing since a young age and has been published in many magazines and websites. She loves to write stories that explore the nuances of human relationships and have a deep meaning. Kajal also loves to travel and explore different cultures around the world. She has a passion for learning and discovering new things. Kajal is also a passionate blogger, who loves to share her experiences with the world. She is an inspiration to many and loves to encourage others to pursue their dreams.