New episodes of Power Book II: Ghost's most recent season drop every Friday, and the story's intensity has clearly increased.
Starz, a US television network, has extended the Power prequel for a fourth season due to the show's overwhelming success. Everyone is curious about what will happen to Tariq St. Patrick (Michael Rainey Jr.) in the upcoming episodes.
And good news for Power fans: the upcoming show is now under production in New York. In the most recent episodes, Tariq has had to deal with a shocking death and a shocking revelation that has disrupted his personal and professional connections.
But when and where will the next episodes of the show be released? Find out when the third season of Power Book II: Ghost will air by reading on.
When Will Power Book II: Ghost Season 3 Episode 7 Be Released?
The seventh episode of Power Book II: Ghost season 3 will premiere on Lionsgate+ on Friday, April 28th, 2023. It means it will be available today.
Every Friday, new episodes will be added to the service. Don't worry if you devour it all simultaneously;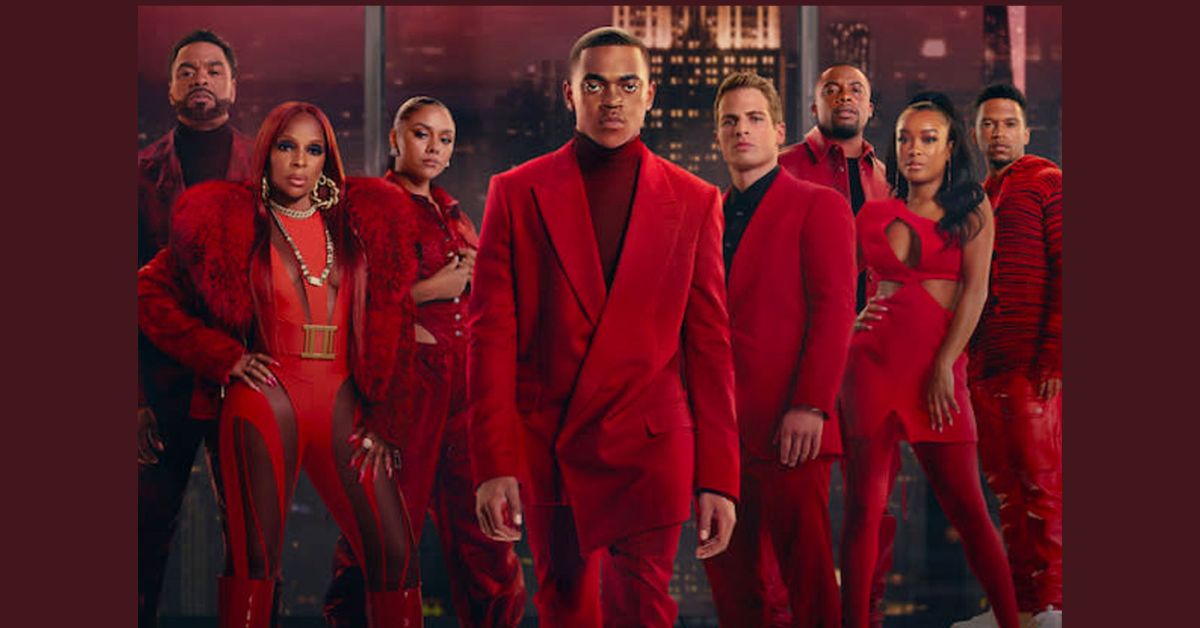 What's the Release Schedule for Power Book II: Ghost Season 3?
The release schedule for Power Book II: Ghost Season 3 is as follows.
Your Perception, Your Reality – Friday 17th March 2023 (out now)
Need vs. Greed – Friday, 24th March 2023 (out now)
Human Capital – Friday 31st March 2023 (out now)
The Land of Opportunity – Friday, 7th April 2023 (out now)
No More Second Chances – Friday 14th April 2023 (out now)
Land of Lies – Friday 21st April 2023 (out now)
Deal or No Deal – Friday, 28th April 2023(out now)
Sacrifice – Friday 5th May 2023(out now)
Episode 9 – Friday 12th May 2023
Episode 10 – Friday 19th May 2023
How to Stream Season 3 of Power Book II: Ghost Online
Power Book II: Ghost airs on STARZ in the United States but on Lionsgate+, formerly STARZPLAY, in the United Kingdom. Lionsgate+ is available through Amazon Prime Video for an extra £5.99 per month or through the STARZ website in the UK.
Here is a tweet related to this season: 
Yes fam, a RICO! New episode of #PowerGhost out now on the @starz app, get ready cause this a wild one. 👀 pic.twitter.com/zH5Yc4BG5J

— Power Book II: Ghost (@ghoststarz) May 5, 2023
Check out the articles below to find out when new seasons of shows are coming out:
Who Will Return for Season 3 of Power Book II: Ghost?
Michael Rainey Jr. and Mary J Blige are returning stars in the series. The following is the complete season cast list:
Michael Rainey Jr – Tariq St Patrick
Mary J Blige – Monet Stewart Tejada
Shane Johnson – Cooper Saxe
Gianni Paolo – Brayden Weston
Cliff 'Method Man' Smith – Davis MacLean
Larenz Tate – Rashad Tate
Berto Colon – Lorenzo Tejada Sr
Woody McClain – Lorenzo 'Cane' Tejada
Lovell Adams-Gray – Dru Tejada
LaToya Tonodeo – Diana Tejada
Alix Lapri – Effie Morales
Paton Ashbrook – Jenny Sullivan
David Walton – Lucas Weston
Moriah Brown – Kiki Travis
Monique Garbiela Curnen – Blanca Rodriguez
Keesha Sharp – Harper Bonet
Gbenga Akinnagbe – Ron Samuel Jenkins
Kyle Vincent Terry – Obi
Caroline Chikezie – Noma
Luna Lauren Velez – Evelyn Castillo
According to Rainey Jr, Monique Gabriela Curnen reprises her role as Detective Blanca Rodriguez in these new episodes, and her presence will put Tariq in jeopardy.
The actor told Digital Spy:  "You know what Blanca does… she's persistent. She doesn't give up. She wants to take down the whole St Patrick family and will not stop until she does.
"So obviously that's going to be insane for Tariq. He's gonna have to work around that, he's gonna have to keep his trail pretty light."
Behind the cameras, Brett Mahoney has taken over as showrunner, succeeding Courtney Kemp. From 2009 through 2012, Mahoney was the showrunner for Empire, executive producer for Code Black, The Following, and producer for CSI: Miami.